Spicy and delicious. Thai inspired Salmon Fishcakes flavoured with Red Curry Paste and zinged up with lime for freshness. Serve these with rice and Thai Cucumber Peanut Chilli Sauce. I guarantee you'll be back for more!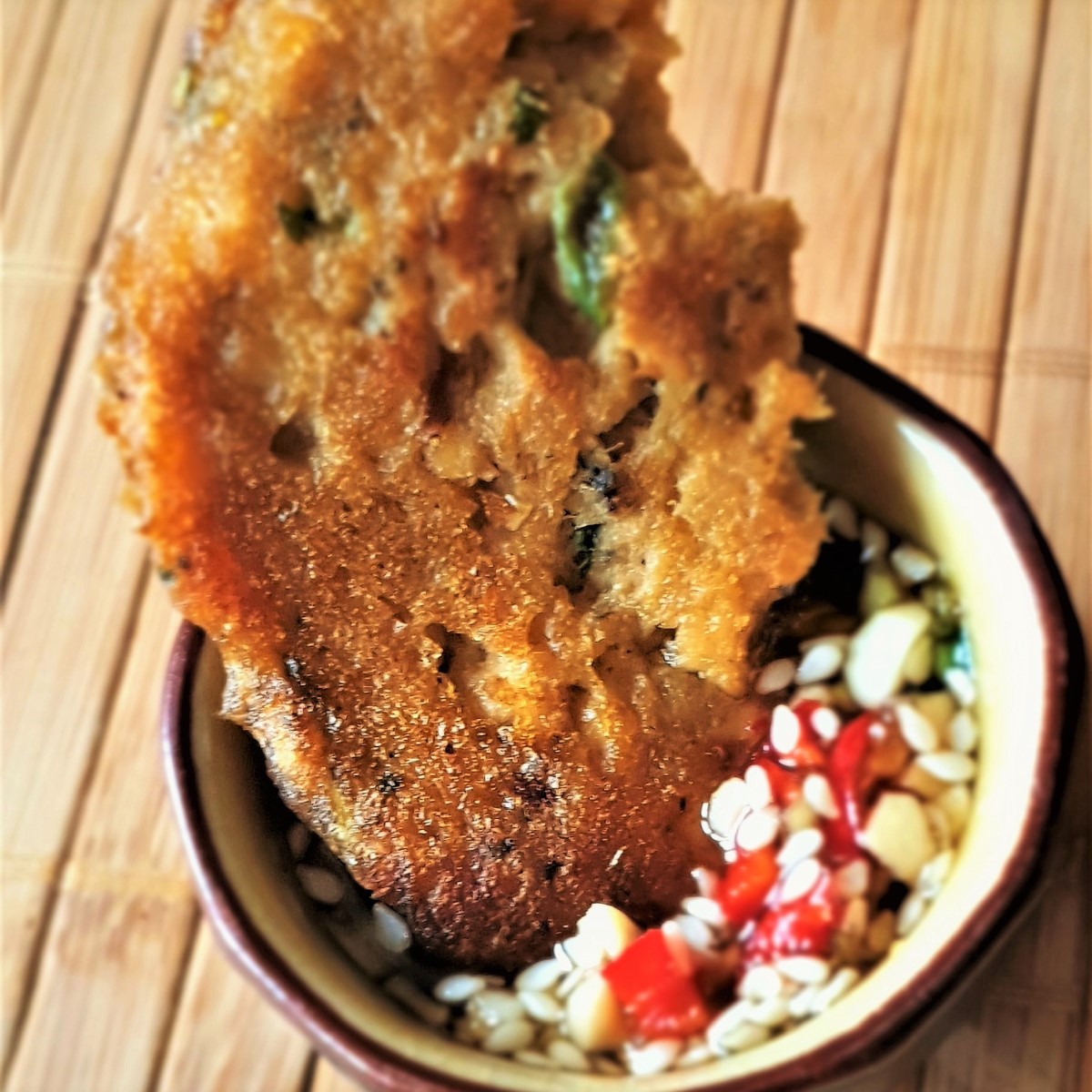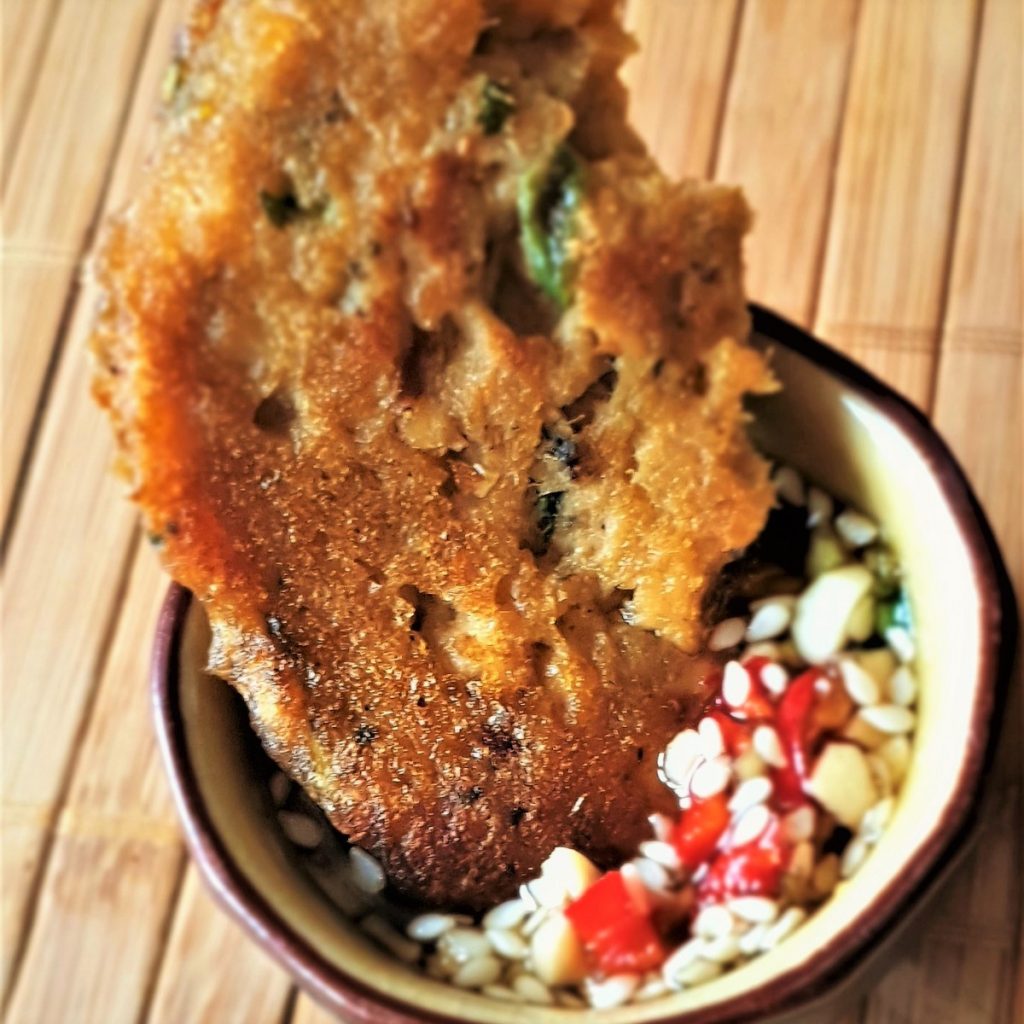 Thai Salmon Fishcakes
Following on my Thai theme ( Thai Sweet Chilli Sauce (Nam Chim Kai)) here is my take on Thai salmon fishcakes. We had them as a starter at Siam Seasons, and to be honest, while they tasted out of this world, I found the original texture to be a bit spongy to my taste. I've taken the liberty of altering the original, and the texture is less dense.
My version is made with tinned Salmon, which makes them super quick to prepare. They are flavoured with Thai Red Curry Paste for the heat, and lime juice for freshness. They also contain chopped green beans, as per the authentic Thai version, but you can leave these out if you prefer.
You could make mini Thai Sweet Chilli Fishcakes and serve them with a dip as an appetiser alongside a main of Thai meaballs with satay sauce or a dish of Pad Thai Noodles.
Ingredients for Thai Salmon Fishcakes
You can get the complete list of ingredients and full instructions on how to make this recipe on the printable recipe card at the end of this post.
Salmon Fishcakes
1 410g tin Salmon
3 Tablespoons Thai Red Curry Paste
1 Tablespoon Fresh Coriander chopped
2 Tablespoons Fish Sauce
1 Tablespoon Lime Juice
1 medium Egg lightly beaten
2 Tablespoons Cornflour Heaped tablespoons
10 Green Beans finely chopped
3 to 4 Tablespoons Oil for frying
Cucumber and peanut dipping sauce
½ cup Thai Sweet Chilli Sauce (approximately)
1 Tablespoon each of:

Cucumber cut into very fine dice
Onion cut into very fine dice
Unsalated Peanuts very finely chopped
Red Bell Pepper cut into very fine dice

1 teaspoon Sesame seeds to sprinkle
How to make Thai salmon fishcakes
Open the tin of salmon and drain it. Discard the liquid. Tip the salmon into a mixing bowl and flake it up with a fork.
Add the Red Curry paste, coriander, fish sauce, lime juice and egg, and mix thoroughly. At his stage the mixture will be very sloppy – don't worry, it's supposed to be.
Mix in the chopped beans and then add the cornflour and give it another good stir. It should now be the consistency of raw cake batter.
Get a bowl of cold water and use it to dip your hands while you shape the patties. If you have wet hands the batter will not stick to your fingers as you shape the patties.
Heat the oil in a frying pan, take a spoonful of batter and form it into a fishcake shape. Then drop the fishcake carefully into the hot oil.
If it's really too wet to handle then either mix in another tablespoon of cornflour, or just take a large spoon and drop spoonfuls of the mixture into the hot oil.
Fry gently for about 5 minutes per side until golden brown. Drain on kitchen paper towels.
How to make Cucumber and Peanut dipping sauce
I use approximately half a cup of my homemade Thai Sweet Chilli Sauce but you can use any bottled Thai sweet chilli sauce.
Finely dice the cucumber, onion, peanuts and red pepper. They should be about the size of a match-head.
Mix the diced vegetables into the sweet chilli sauce, pour into a ramekin dish and sprinkle with sesame seeds.
Serve as a dipping sauce with the fishcakes.
Can I freeze these fishcakes?
I wouldn't try to freeze the batter. It is too runny and I don't think it would defrost very well.
The cooked fishcakes can be layered between wax paper and frozen for up to 3 months.
To reheat fishcakes that have been frozen, first let them defrost in the fridge. Then shallow fry in hot oil for a couple of minutes until heated through and crisped up.
You could also place them in a single layer on a baking tray and place this in a hot oven for about 5 minutes until heated.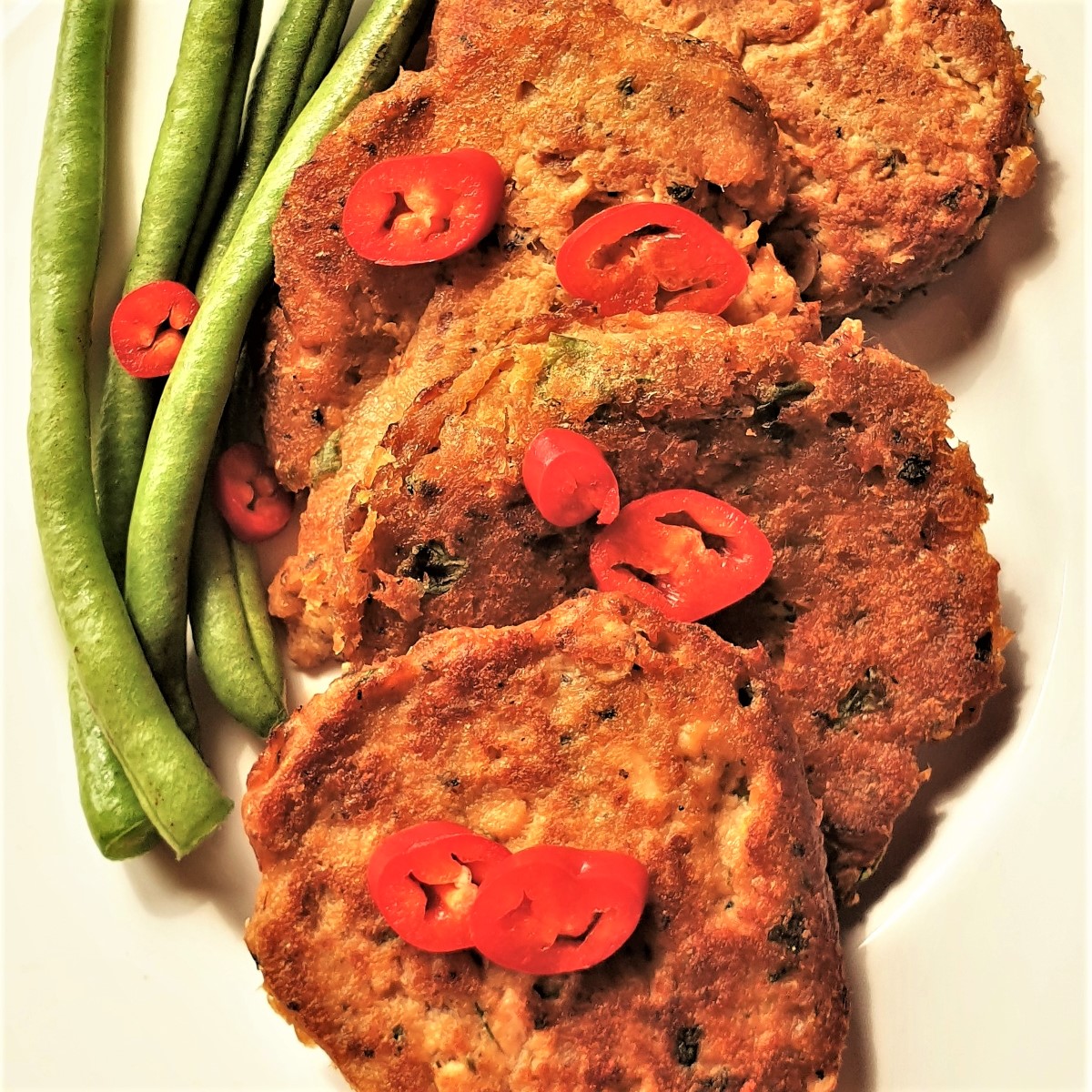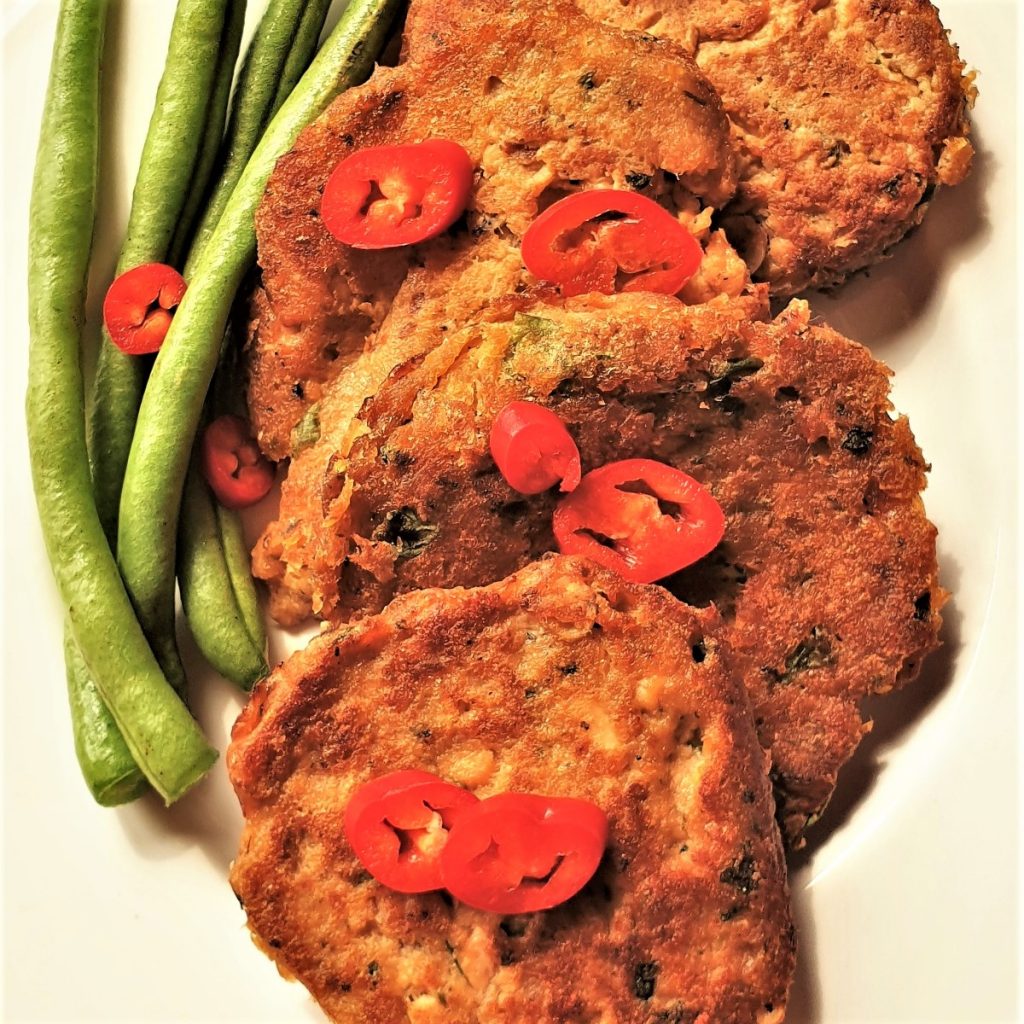 If you want to keep up-to-date with my latest recipes why not follow along on Facebook or Pinterest. And don't forget to subscribe to my mailing list so you can get your FREE COOKERY BOOK
Convert grams to cups
To help you convert your recipes, I have created a handy Cookery Conversion Calculator which will convert ingredients between grams, ounces, tablespoons, cups and millilitres. I hope you will find it useful.
If you live at a high altitude you may find you need to adjust your baking recipes to compensate for this. You can read about how to do this in this post on baking at high altitudes.
Recipe – Thai Salmon Fishcakes with spicy dipping sauce
I am not a nutritionist. The nutrition information has been calculated using an on-line calculator, and is intended for information and guidance purposes only. If the nutrition information is important to you, you should consider calculating it yourself, using your preferred tool.
If you made this recipe and enjoyed it, please don't forget to give me a star rating in the comments below. And if you'd like to get in touch, you can email me on foodleclub1@gmail.com. I'd love to hear from you. And don't forget to subscribe to my mailing list so you can grab yourself a copy of my FREE COOKBOOK!
If you'd like to continue browsing, just click on this link to all my recipes.