Get ready for a taste SENSATION. This meatloaf, wrapped in bacon and stuffed with gooey cheese is sure to become a family favourite. With only 6 main ingredients it couldn't be simpler to make. And it's easy on the purse strings too.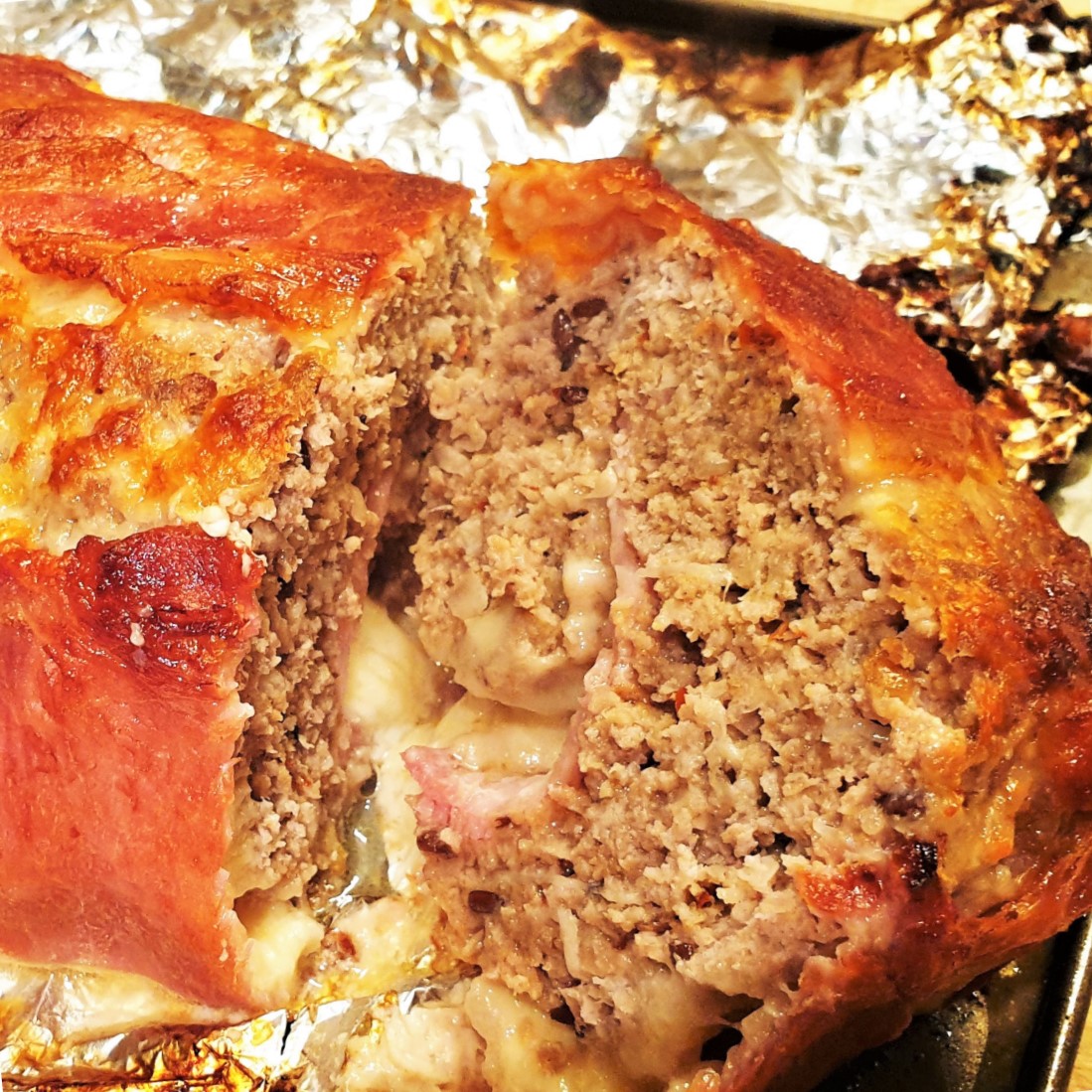 **As an Amazon affiliate, I earn from qualifying purchases.**
Bacon wrapped meatloaf with cheese
If I have to be honest, I must say that meatloaf has never been my favourite thing to eat. My experience has always been that it can be a bit dry and tasteless, with hard bits on the top where it has overcooked in the oven. Recently however, my opinion of meatloaf has undergone a massive change. I've discovered Meatloaf wrapped in Bacon and stuffed with Cheese!
What can I say about this meatloaf? It is juicy and full of flavour. It keeps its shape and doesn't crumble when you slice it. It doesn't get that horrible hard crust that an oven-baked meatloaf is prone to. And it tastes AMAZING.
Secrets to the perfect meatloaf
I've discovered four secrets to the juiciest, tastiest bacon wrapped meatloaf, and I'm going to share them with you now.
Use a mixture of pork and beef mince. Pork mince has a higher fat content than beef. Result = juicier meatloaf.
Roll the meatloaf mixture in a covering of cheese and bacon. The flavour from the bacon is released into the meat, while the cheese infuses with the mince. Result = tastier meatloaf.
Wrap the rolled meatloaf in tinfoil before baking in the oven. This keeps all the juices in the meatloaf. Result = meatloaf does not dry out.
An additional advantage to cooking the meatloaf in tinfoil is that the meatloaf keeps its shape. Result = easier slicing.
I made this meatloaf for supper the other night, and served it on a bed of my favourite shaped pasta, covered with spoonfuls of homemade tomato sauce. Graham loved it. He had a second helping. The next night I posed my usual question 'what do you feel like for supper tonight?'. His answer – 'Let's have the left over meatloaf – I really enjoyed that'. Result = success!!!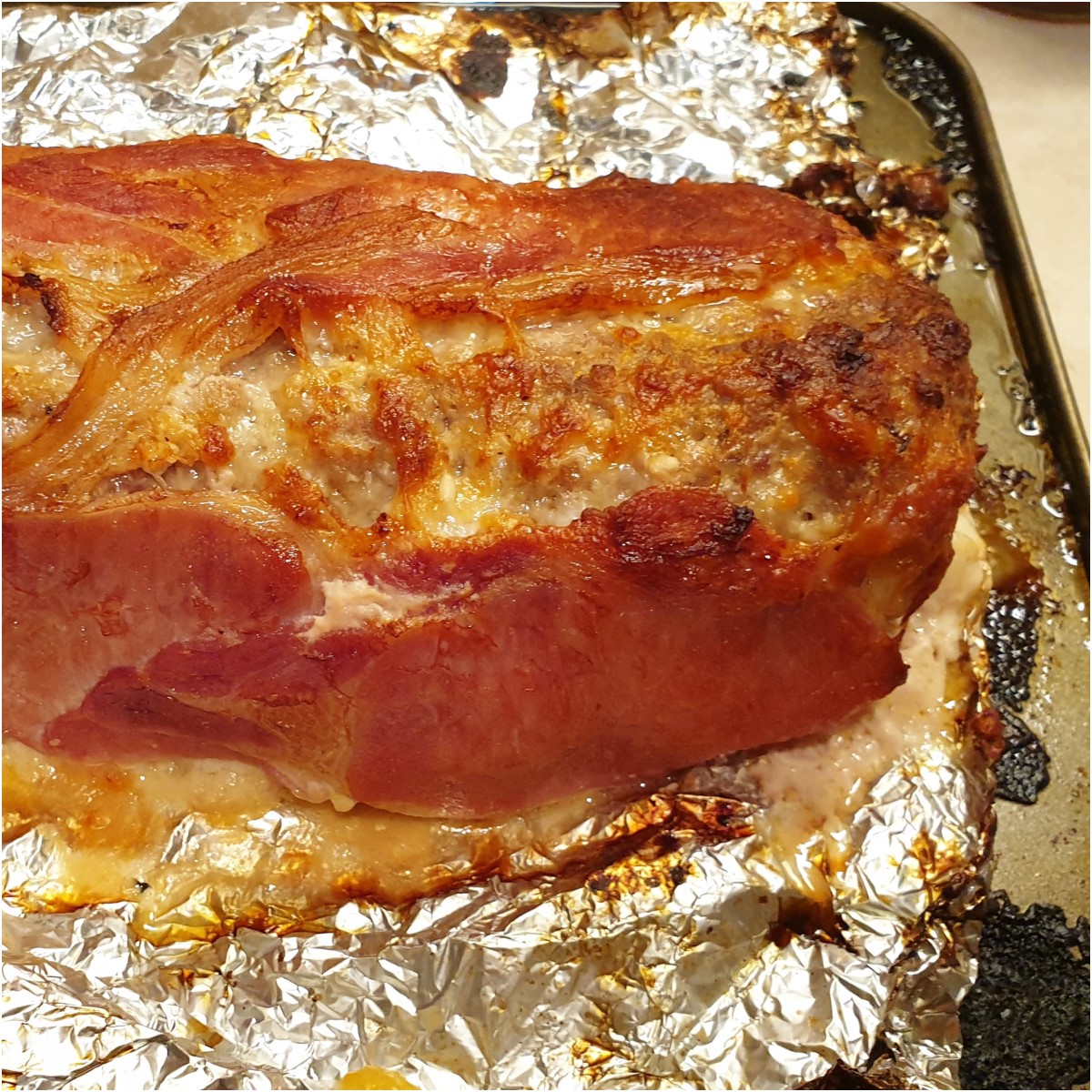 Ingredients for Meatloaf wrapped in bacon
Whenever I read a recipe I like to have a look at the ingredients to see whether I have everything I need. To make it easy for you – I've listed the ingredients below. You can get the full list of ingredients and complete instructions for making this meatloaf on the printable recipe card at the end of this post.
This is a generous recipe and is more than sufficient for 4 hungry adults (including seconds).
Bacon – for wrapping around the meatloaf. You can use streaky bacon or back bacon – both work equally well.
Cheese – I use a mixture of cheddar and grated mozarella because I like the flavour of cheddar and I like the stringy texture of the melted mozarella. You can use any cheese that grates well.
A mixture of beef and pork mince. I use a 50/50 mix. Use lean beef mince – 5% fat content is great. The pork mince adds sufficient fat and additional flavour. If you prefer you can use all beef and leave out the pork.
Breadcrumbs – these bind the meat and help the meatloaf hold its shape. I make my own breadcrumbs by using whatever bread I have available in the kitchen at the time. Wholewheat adds a nice texture, but you can use white or brown bread. Just break the slices into chunks and blitz in the food processor. There's no need to toast the bread first.
Onion – grated and most of the juice squeezed out. I prefer to grate the onions because grated onion cooks faster than chopped onion and you don't end up with bits of half-cooked onion in the cooked meatloaf.
Egg – to assist in binding.
Salt and freshly ground black pepper to taste. This is totally optional but I feel the meatball mixture is a little bland without the addition of salt.
Dried italian herbs – for additional flavour. This is just a mixture of oregano, marjoram, basil, thyme and parsley that I get ready mixed from the spice section in my local supermarket. You could use dried mixed herbs instead.
How to make Meatloaf wrapped in bacon
Prepare the meatloaf filling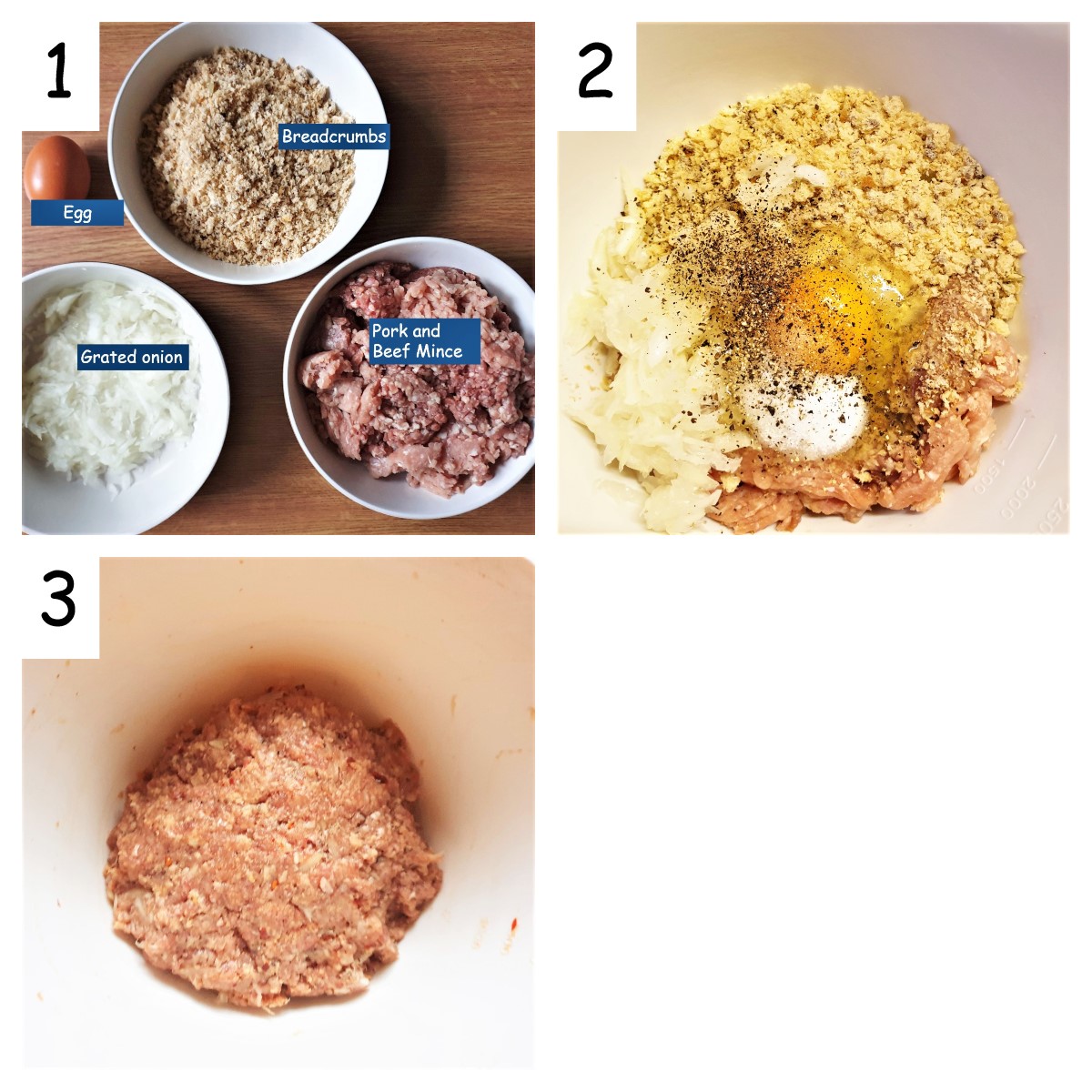 Place all the ingredients into a bowl and season with salt and pepper. For my taste I add a teaspoon of salt. You can adjust this according to your own taste. I also like to add a good grating of freshly ground black pepper.
Mix well to combine and form into a ball.
Leave to stand while you prepare the bacon and cheese coating.
Prepare the bacon and cheese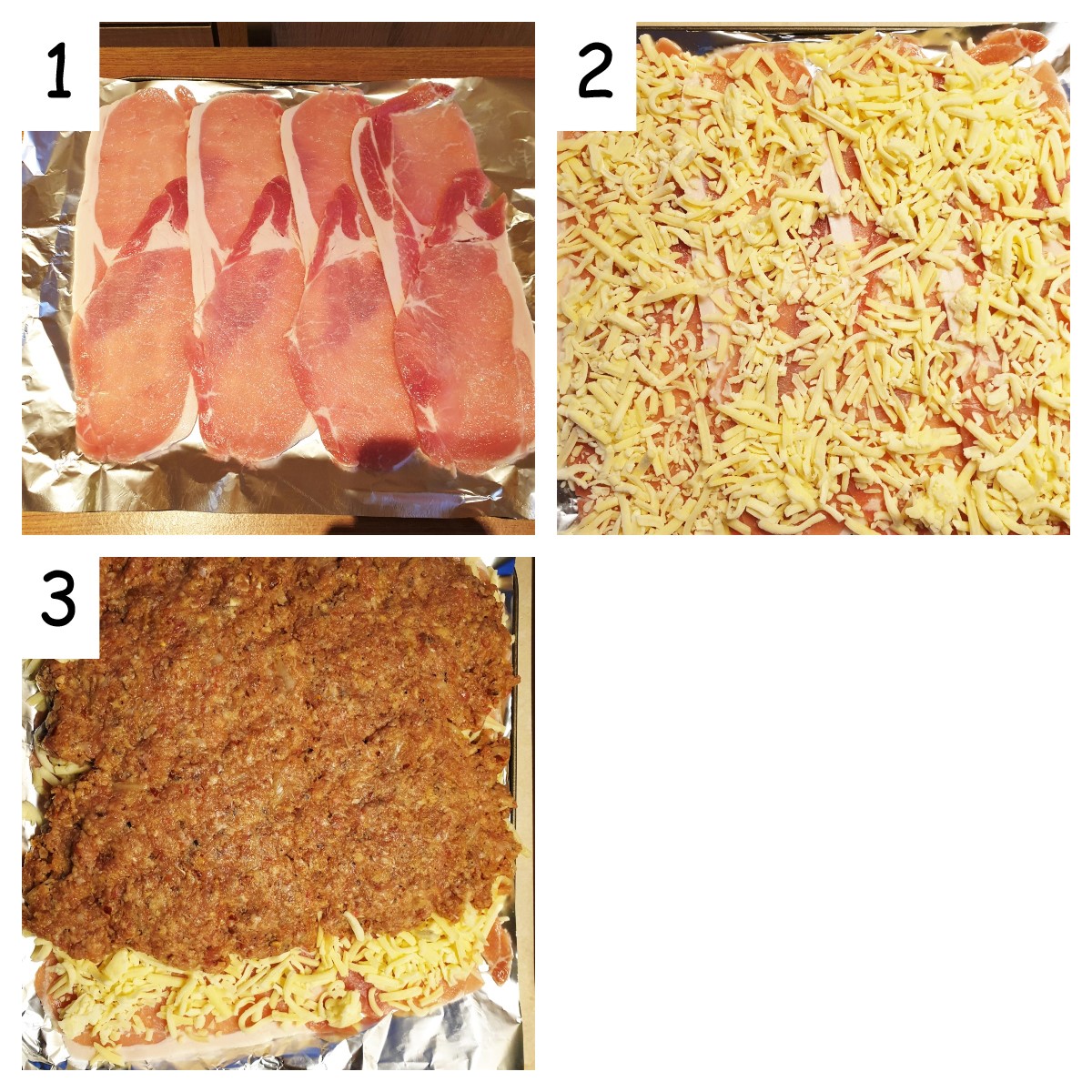 Place a sheet of tin-foil on a baking sheet. The tin-foil should be large enough to wrap around the rolled meatloaf.
Layer the bacon on the tin-foil and sprinkle the grated cheese on top.
Take the meatloaf mixture and spread it over the cheese. Leave about 2 cm of the bacon and cheese uncovered on one edge.
Roll the meatloaf in the bacon and bake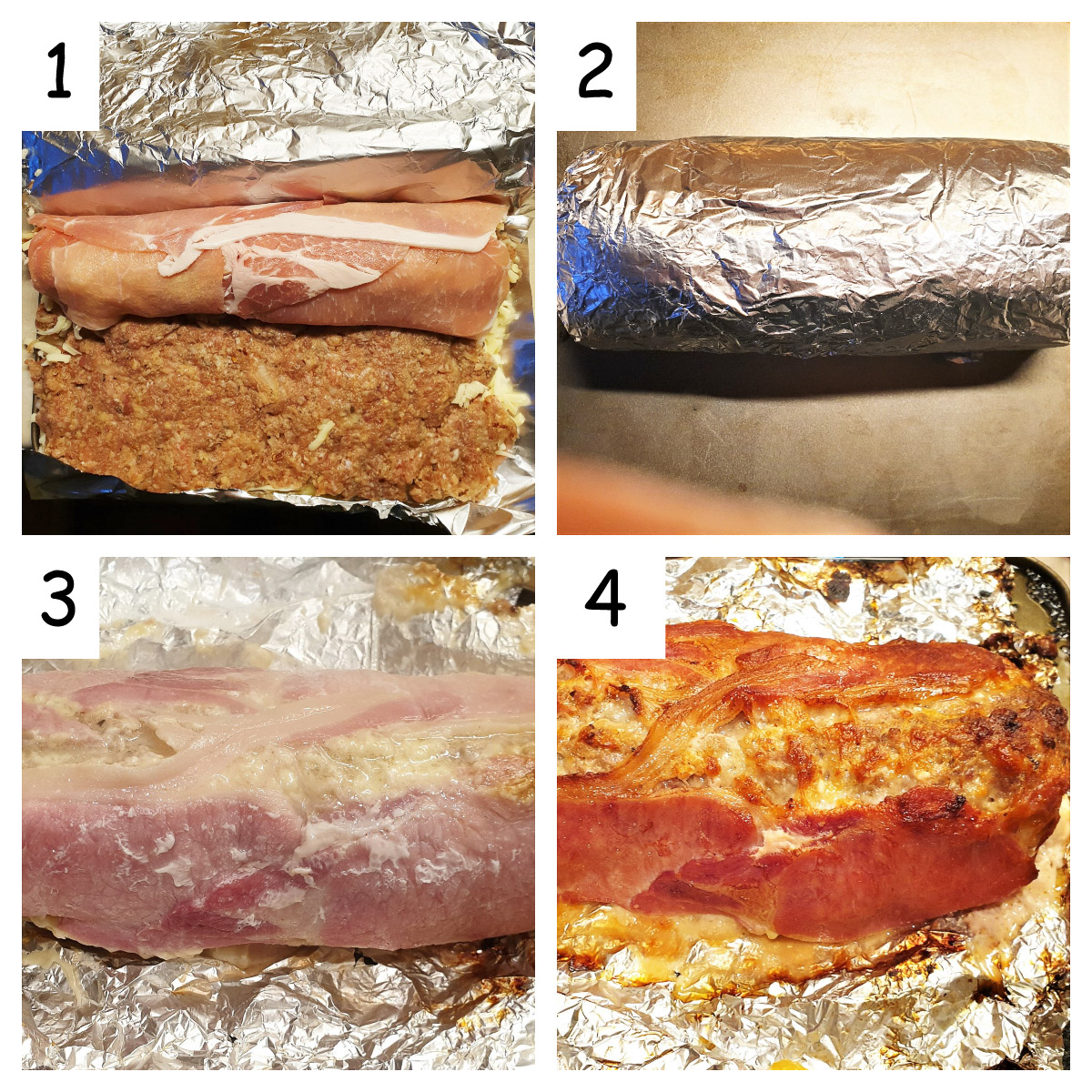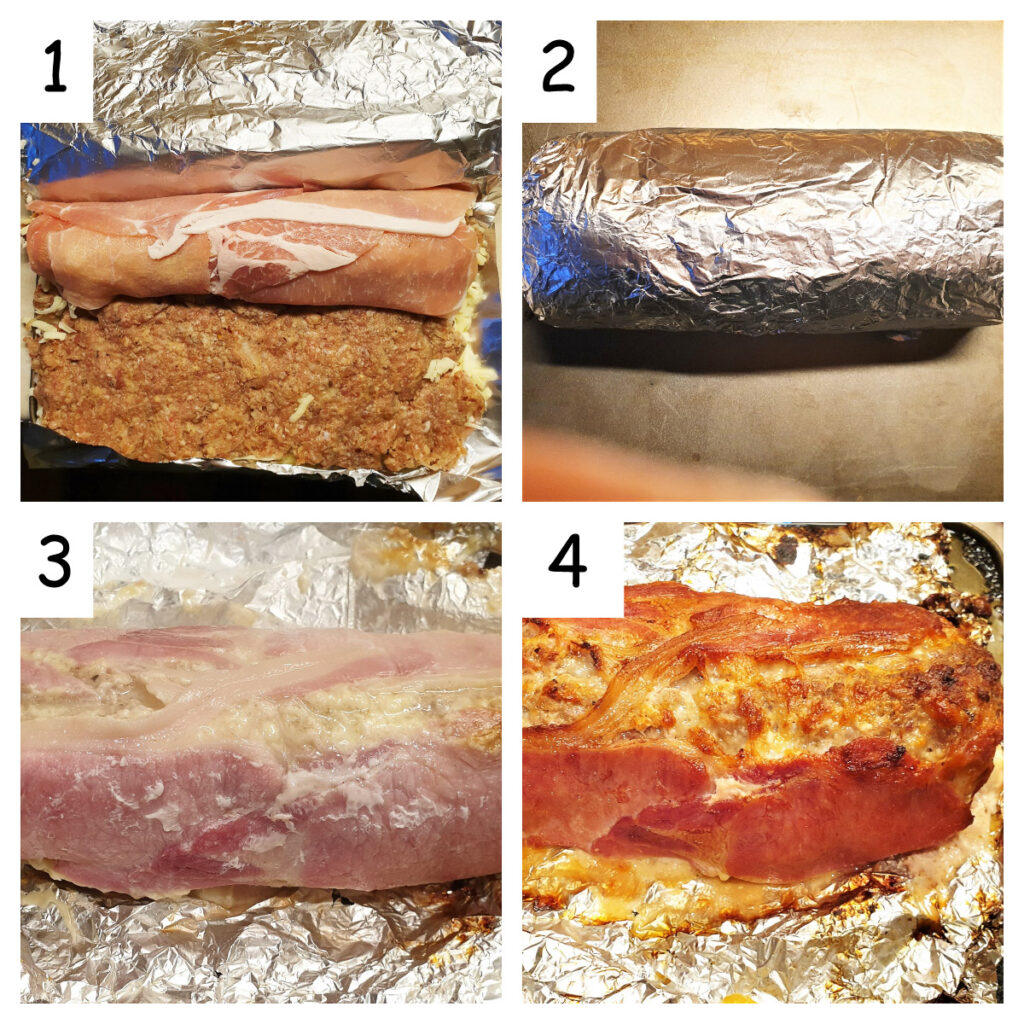 Starting at the uncovered edge, roll the meatloaf into a spiral. Use the tin foil to help you push it into shape.
Tightly cover the rolled meatloaf spiral with the tinfoil, to form a long sausage shape. Make sure the tinfoil is well closed at each end of the meatloaf to prevent the juices from leaking out.
Leave this on the baking tray.
Place the tray with the bacon-wrapped meatloaf into a pre-heated oven (200C / 400F) for 35 minutes.
Remove from the oven and unwrap the tinfoil. At this point it will look rather unappetising as the bacon will not have browned.
Return the tray to the oven and leave for about 10 minutes until the bacon is brown and crispy.
For those of you who like to use a thermometer to check the meat, the internal temperature should be 70C/160F.
If you stick a skewer into the meatloaf, the juices should be clear when they run out.
Make a quick tomato sauce
I like to serve this meatloaf sliced on a bed of pasta with my favourite quick and easy homemade tomato sauce.
For the tomato sauce you will need the following ingredients:
500 ml shop-bought Passata. Use your favourite brand. I like the one that is flavoured with Basil, but you could use garlic flavoured, or even just plain passata.
1 large onion – chopped into 1cm pieces. The onion should yield about 1 cup when chopped.
2 cloves garlic – very finely minced. This is optional.
2 Tablespoons olive oil or sunflower oil for softening the onions.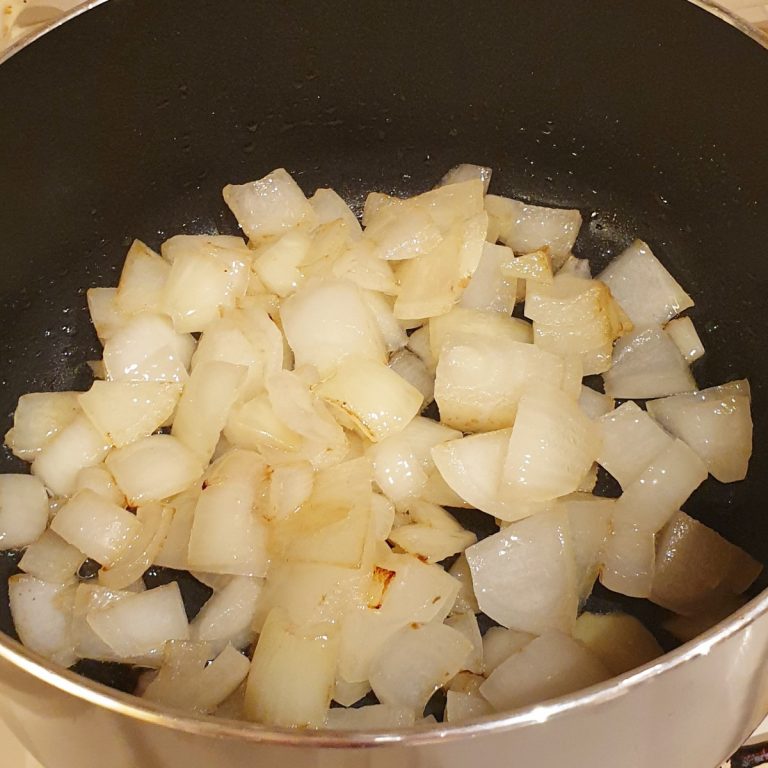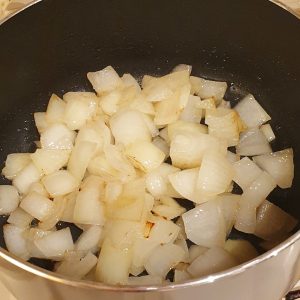 To make the tomato sauce you simply sweat the onions and garlic in the oil in a saucepan, until the onions turn translucent. Do this slowly, and do not allow it to brown or the garlic will become bitter.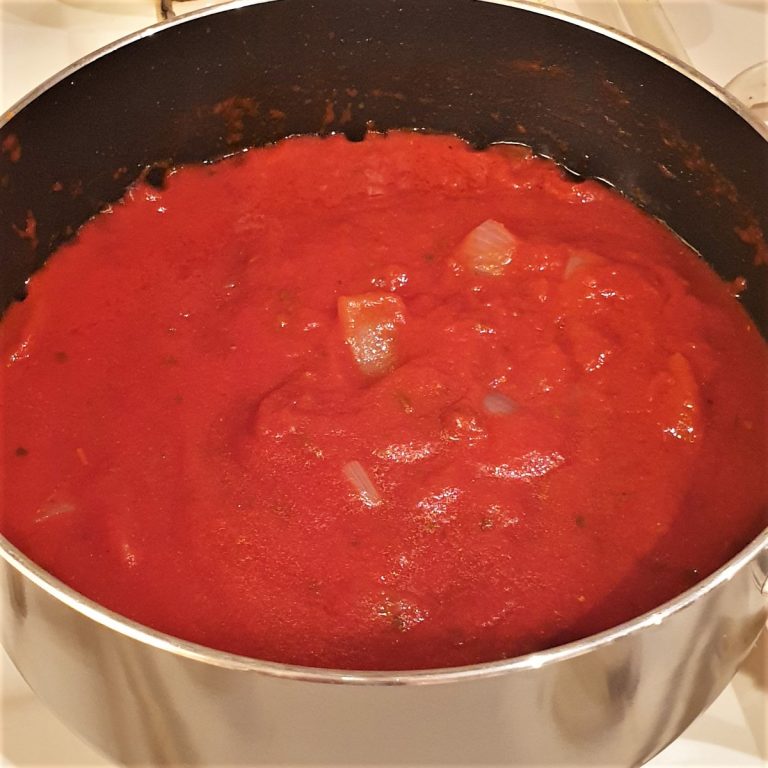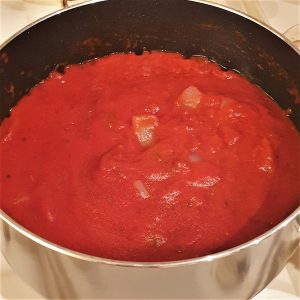 Add the tomato passata, bring to the boil then turn down the heat, cover with a lid and allow to simmer until the onions are soft.
How do I serve Bacon-wrapped meatloaf?
There are so many ways to serve bacon-wrapped meatloaf.
My favourite way to serve this is sliced on a bed of pasta or homemade spaetzle and covered with tomato sauce.
You could also serve it with mashed potatoes, and smother it with a cheese and mushroom sauce instead of the tomato sauce.
Why not slice it like a normal roast, and serve it with crispy roast potatoes, your favourite vegetables and lashings of gravy.
A slice of bacon meatloaf topped with tomato and lettuce in a fresh bun makes a great hamburger.
It's also good served cold in a sandwich for a packed lunch.
Can I freeze meatloaf wrapped in bacon?
Yes, you can freeze this. Why not make a double batch, have one for supper and freeze one for later use.
Once you have wrapped the uncooked meatloaf in tinfoil, cover with a double layer of clingfilm and place in the freezer for up to 3 months.
To defrost, remove from the freezer and place in the refrigerator overnight to defrost. Because the meatloaf is quite thick, it will take at least 8 hours in the fridge to defrost.
To cook, unwrap the clingfilm and place the tinfoil wrapped meatloaf on a baking tray in a preheated oven and allow to bake as per the recipe instructions.
If you'd like to be notified of any new recipes, why not subscribe to my newsletter? As a thank-you gift, you will receive a free recipe e-book containing some of my most popular cakes and desserts.
Pin for later
Why not pin this recipe for bacon wrapped meatloaf so you can make it later.
Recipe – Meatloaf wrapped in bacon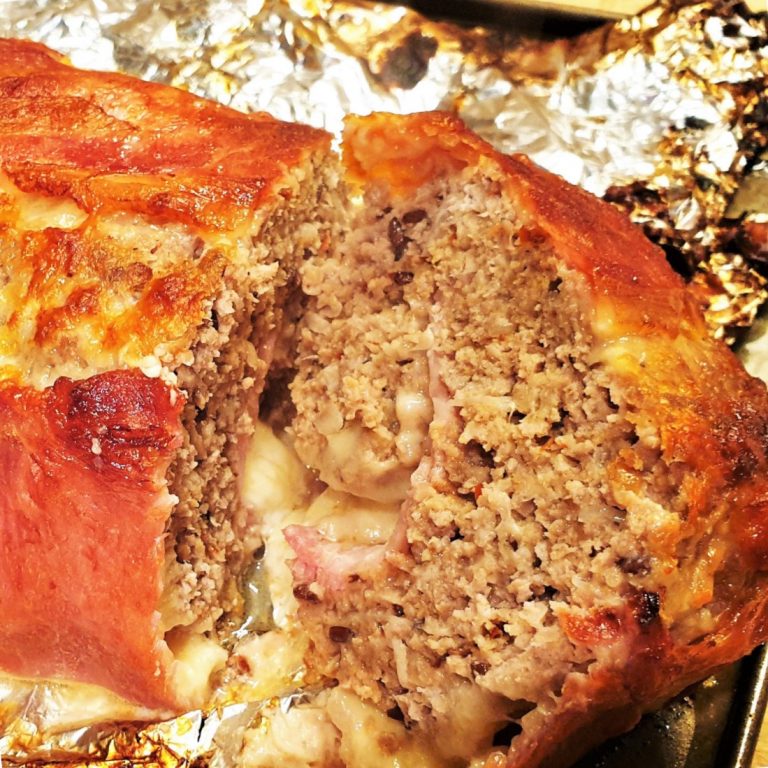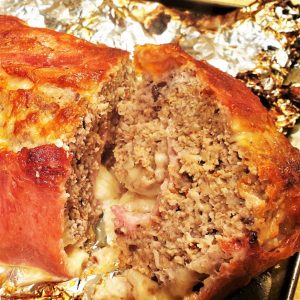 Ingredients
Meatloaf
8

ounce

(

225g

) bacon

¾

cup

(

100g

) cheese

grated

8

ounce

(

225g

) beef mince

8

ounce

(

225g

) pork mince

1

large

onion

grated

1

cup

breadcrumbs

1

large

egg

1

teaspoon

dried Italian herbs

1

teaspoon

salt

to taste

freshly ground black pepper
Tomato Sauce
2

cups

shop-bought pasata

1

large

onion

chopped into 1cm dice

2

cloves

garlic

finely minced

2

tablespoons

olive oil or sunflower oil
Instructions
Meatloaf
Pre-heat over to 200°C/400°F

Combine beef, pork, breadcrumbs, egg, grated onion, herbs, salt and pepper in a mixing bowl.

Mix well to combine. Form into a ball and leave to stand.

Place a large sheet of tinfoil on a baking tray and arrange a layer of bacon rashers on it.

Sprinkle the grated cheese over the bacon

Layer the meat mixture on top of the cheese, leaving a 2cm strip uncovered.

Use the tinfoil to assist and roll the meat and bacon into a sausage shape.

Cover tightly with the tinfoil making sure the sides are sealed.

Place the meatloaf on the baking tray in the pre-heated oven.

Remove from the oven and open the tinfoil.

Replace the baking tray in the oven and allow the meatloaf to brown for about 10 minutes.

Remove from the oven, slice and serve.
Tomato Sauce
Saute the chopped onions and garlic in the oil until the onions are translucent.

Add the pasata and bring to the boil.

Turn the heat down to a simmer and allow to cook slowly until the onions are soft.

Serve over the sliced meatloaf on a bed of pasta.
Notes
If you prefer, you could make this with just double up the beef and leave out the pork.
You can use either streaky bacon or back bacon for this recipe.
I use a mixture of grated cheddar and mozarella cheese, but you can use your favourite cooking cheese.
Grate (don't chop) the onion before adding to the meat mixture.  This ensures you don't get bits of uncooked onion in the final dish.
You can use any mixture of dried herbs (origanum, marjoram, thyme, basil).  Just use sufficient to make up 1 teaspoon combined.  You don't want to overpower the meatloaf with too much of a herby flavour.
When rolling the meatloaf in the tinfoil, make sure it is tightly closed all round to prevent the juices running out.
If you have a meat thermometer, the internal temperature of the cooked meatloaf should be 70C/160F.
The calories have been calculated for the meatloaf only.  The tomato sauce is not included.
Nutrition
Calories –
785
kcal
|
Carbohydrates –
24.4
g
|
Protein –
70.3
g
|
Fat –
43.2
g
|
Saturated Fat –
16.8
g
|
Cholesterol –
243
mg
|
Sodium –
2474
mg
|
Potassium –
1024
mg
|
Fiber –
2.1
g
|
Sugar –
3.5
g
|
Calcium –
261
mg
|
Iron –
15
mg
I am not a nutritionist. The nutrition information has been calculated using an on-line calculator, and is intended for information and guidance purposes only. If the nutrition information is important to you, you should consider calculating it yourself, using your preferred tool.
Unless otherwise stated, a cup is the standard US cup containing 240 ml. In all my recipes this cup is assumed to hold 140g of flour. For help converting other ingredients between cups, grams, ounces and other measures, see my recipe conversion calculator.
All my recipes are developed and tested at sea-level. For tips on adjusting recipes for high altitudes see my post on baking at high altitudes.
Tried this recipe?
If you made this recipe I'd love it if you could leave me a comment and let me know how it went!
Share on Facebook
Share on Twitter
If you made this recipe and enjoyed it, I'd love it if you could give me a star rating in the comments below. And if you'd like to get in touch, you can email me at [email protected]. I'd love to hear from you. And don't forget to subscribe to my mailing list so you can grab yourself a copy of my FREE COOKBOOK!
If you'd like to continue browsing, just click on this link to all my recipes.
This post has been shared on #Cookblogshare