Glazed carrots, otherwise known as Vichy carrots, make a delicious side dish to any roast dinner, and these brown sugar and butter glazed carrots are perfect for serving with either beef, chicken, or pork. If you think carrots are boring- then think again. This recipe for glazed carrots is going to make you want to serve carrots with every meal!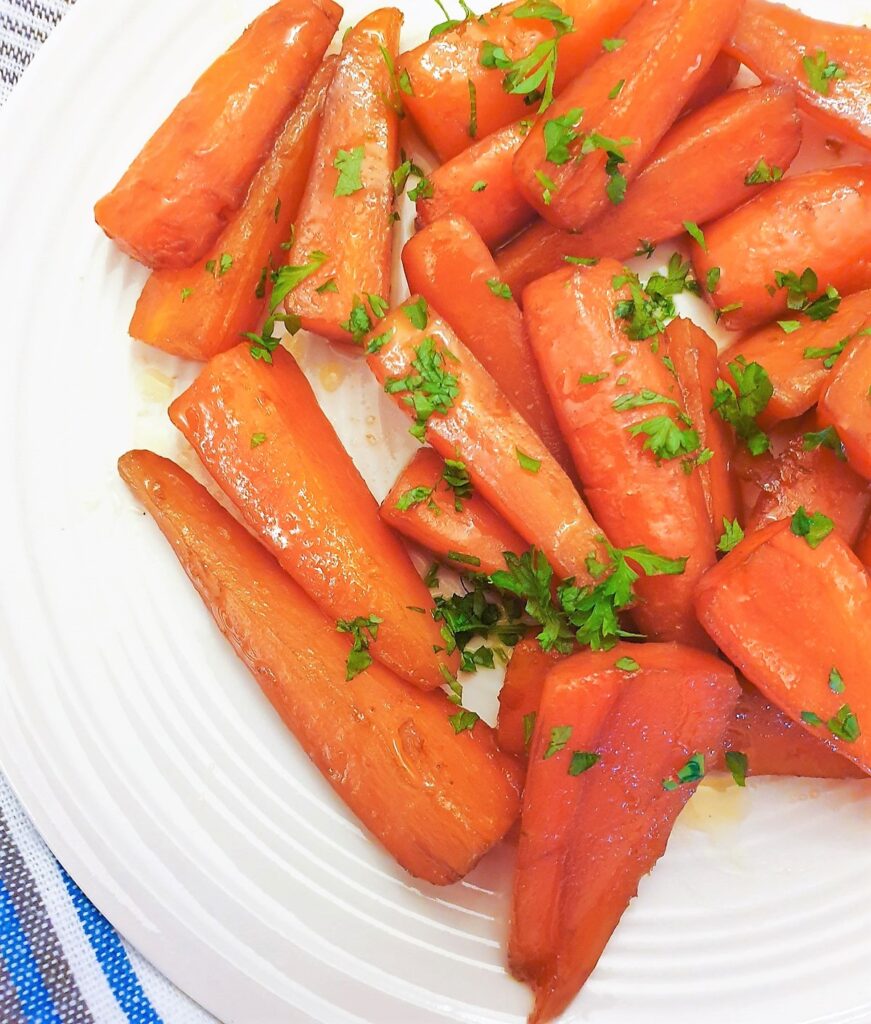 **As an Amazon affiliate, I earn from qualifying purchases.**
What are Vichy carrots?
Vichy carrots are simply carrots that are cooked in a little water, sugar, and butter until they soften and start to caramelise. The butter and sugar mixture coats each piece of carrot with a deliciously sticky glaze that perfectly complements the natural sweetness of the carrot.
I've simplified the recipe somewhat because unless you get the amount of water just right you stand the risk of overcooking the carrots before all the water has evapourated and you end up with soggy overcooked carrots. And just as Mary Berry doesn't like a soggy bottom on her pie crusts, I have to admit I hate a soggy carrot!
My way of cooking Vichy carrots is to par-boil the carrots in a saucepan until they are barely fork-tender. Then drain the carrots and then off the cooking process by letting the carrots saute in the brown sugar and butter. This way, you get perfectly glazed carrot – every single time.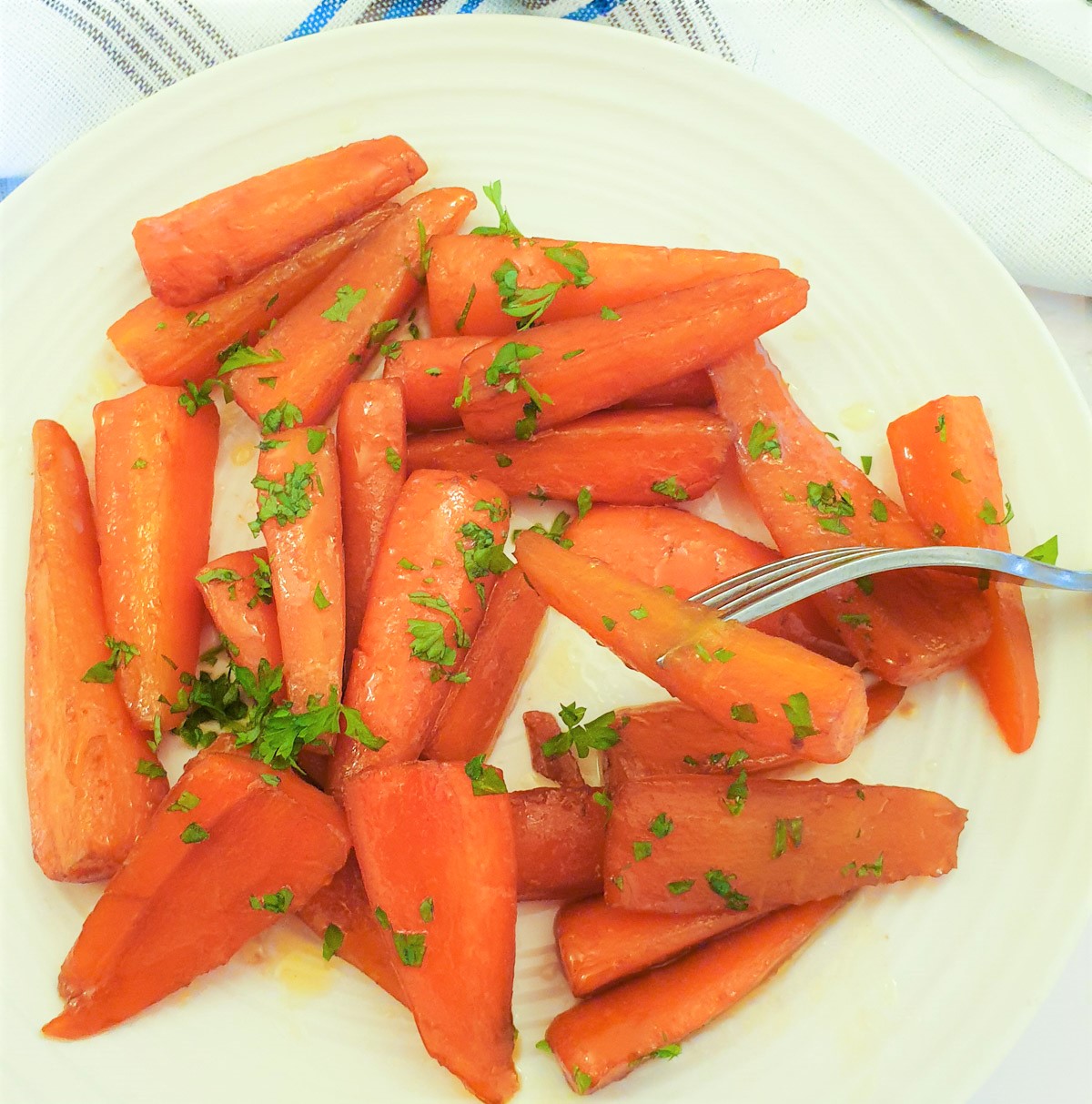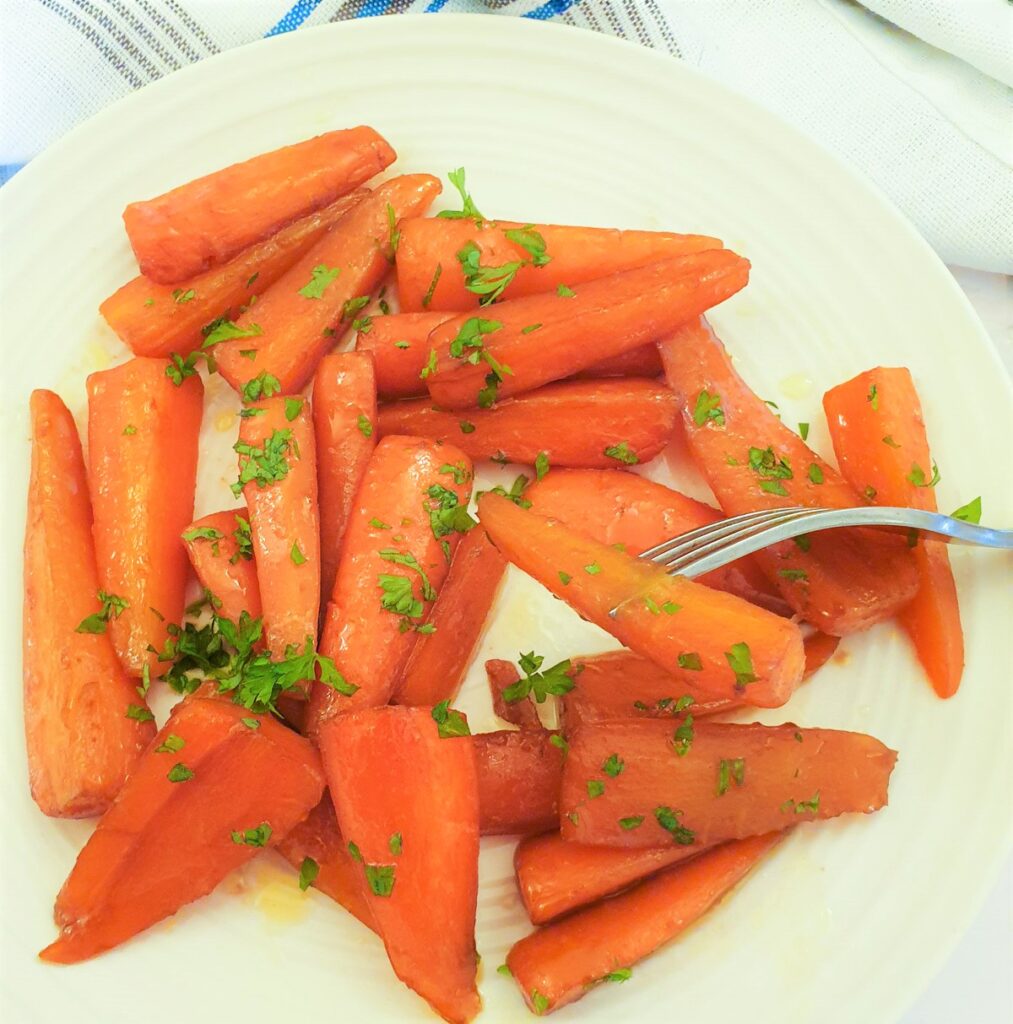 How to make perfectly glazed carrots
**Get the full list of ingredients and detailed instructions for making these glazed carrots on the printable recipe card at the end of this post**.
You will need a saucepan (with a lid), a potato peeler, and some carrots, brown sugar, and butter.
You can use any type of carrots. If you use chardonnay carrots you don't need to peel them – just scrub them in water before cooking.
Substitute the brown sugar for granulated white sugar.
Make sure to use real butter and not margarine for the glaze. Margarine will make the carrots oily. If you use salted butter you should adjust the amount of salt you add to the water for boiling the carrots.
What to do
Start off by peeling the carrots and cutting them into even-sized batons. Try to get the batons to be the same size so that they cook at the same time.
The quantity you will need will depend on the size of the family you are feeding. I work on one small to medium-sized carrot per person.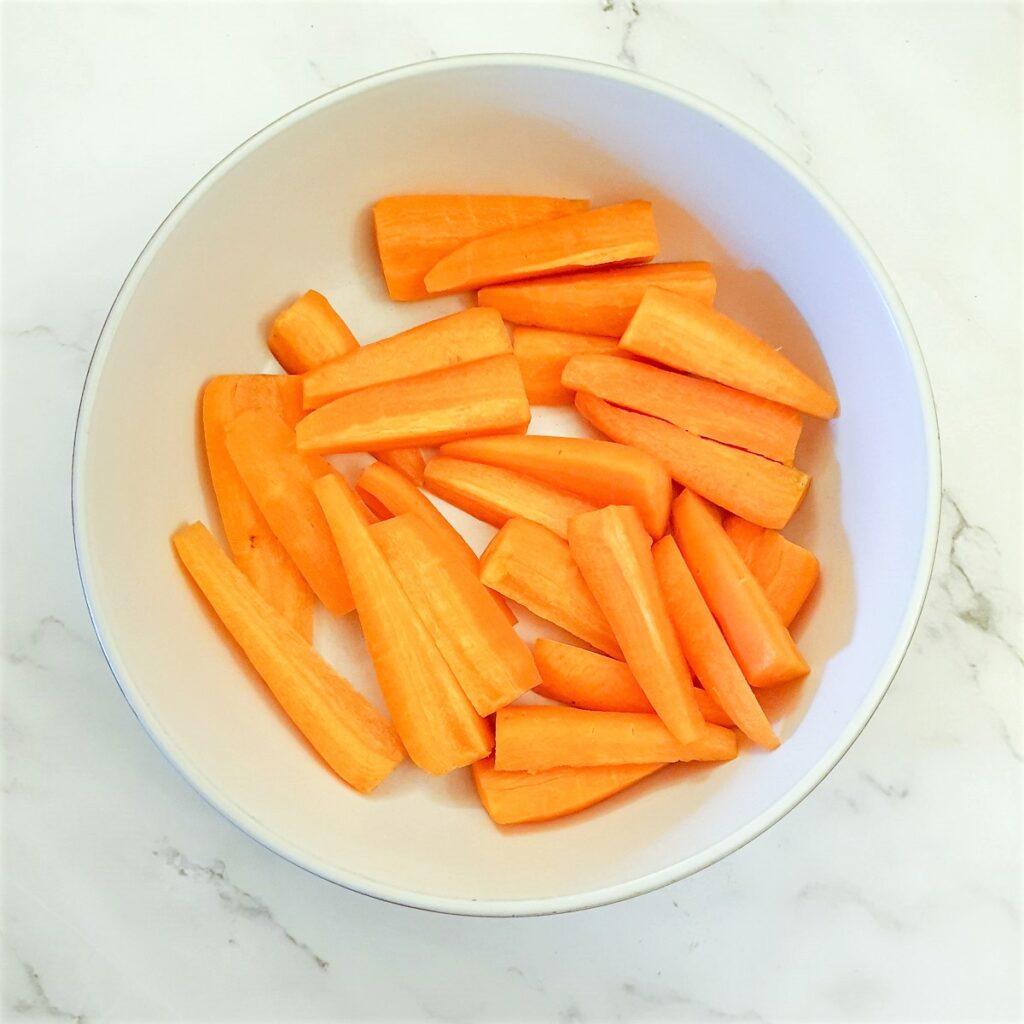 Put the chopped carrots into a saucepan, cover them with water, and season them with salt to taste.
Bring the carrots to the boil, cover with a lid and boil for about 5 minutes until the carrots are just fork-tender. At this stage, they will still be undercooked.
Drain the carrots in a colander and add them back to the saucepan with a knob of butter and a tablespoon of brown sugar.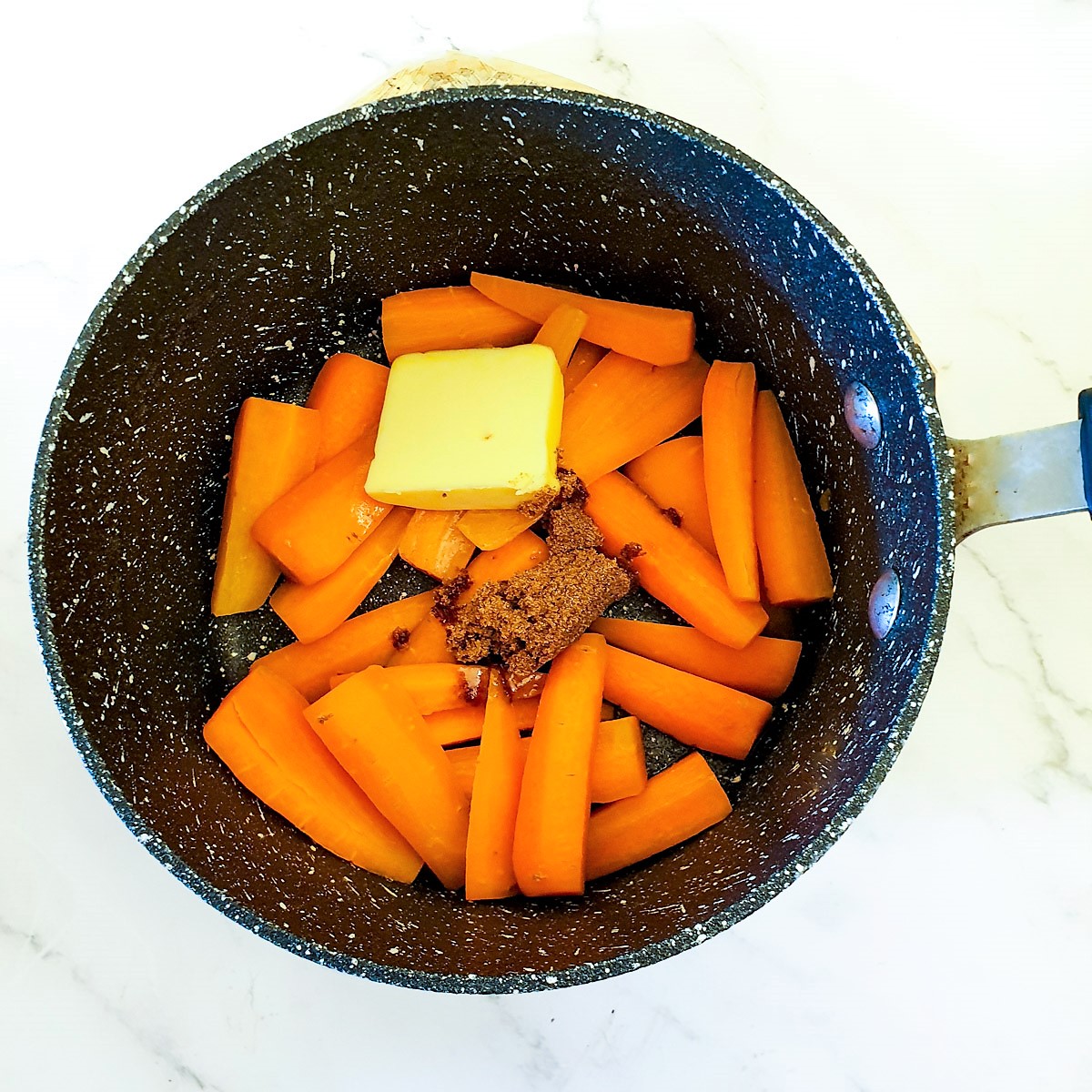 Stir the carrots until the butter has melted, then cover the pan with a lid and leave it on a very low heat for about 8 minutes until the carrots have caramelised in the butter and sugar.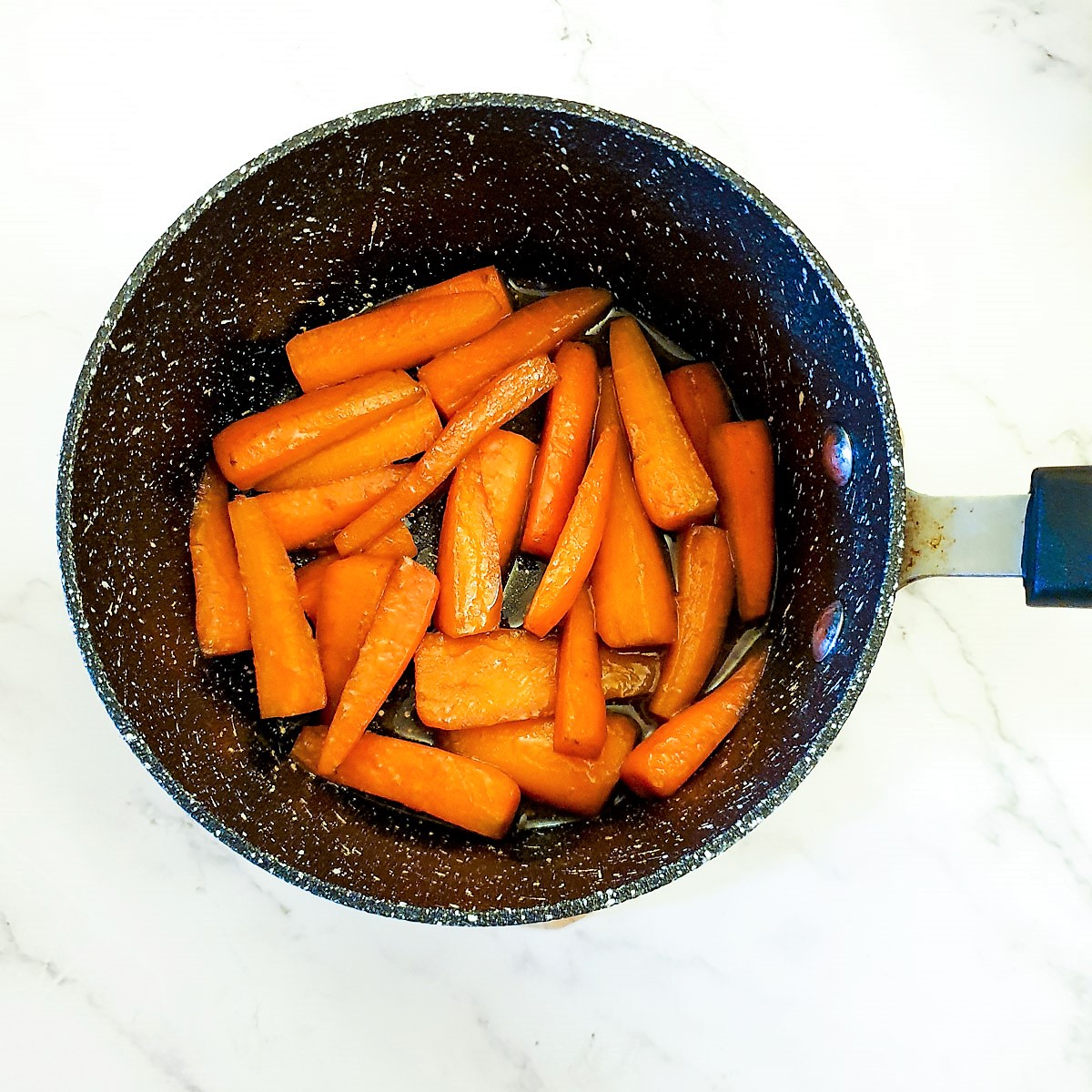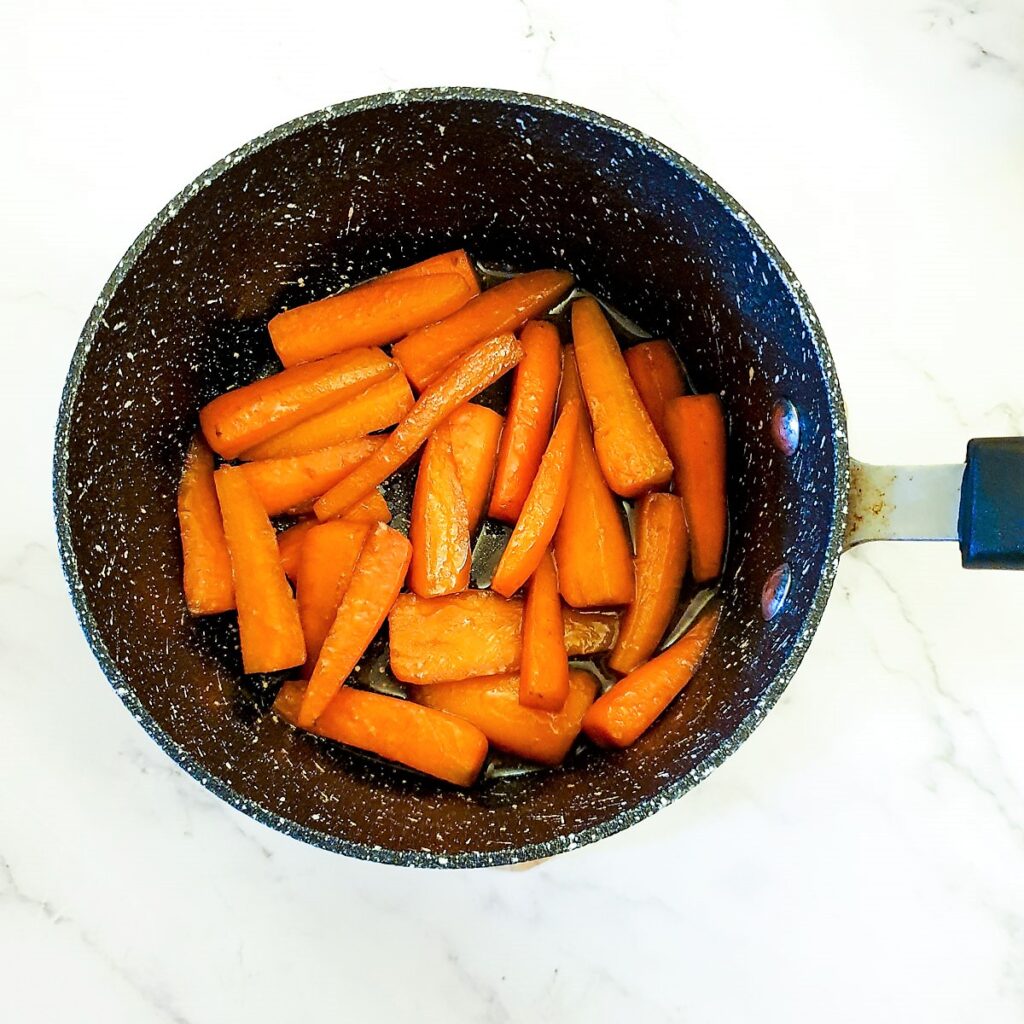 Transfer the carrots to a serving dish, sprinkle with chopped parsley, and serve hot as a side dish.
If you'd like to be notified of any new recipes, why not subscribe to my newsletter. As a thank-you gift, you will receive a free recipe e-book containing some of my most popular cakes and desserts.
Freezing and storage
Glazed carrots can be frozen. Transfer the cooled carrots into a suitable freezer bag and freeze for up to 4 months.
Reheat in the microwave from frozen, or allow them to defrost and then reheat in a saucepan on the stove until piping hot.
Store any leftover carrots in the refrigerator for up to 3 days. Reheat as above.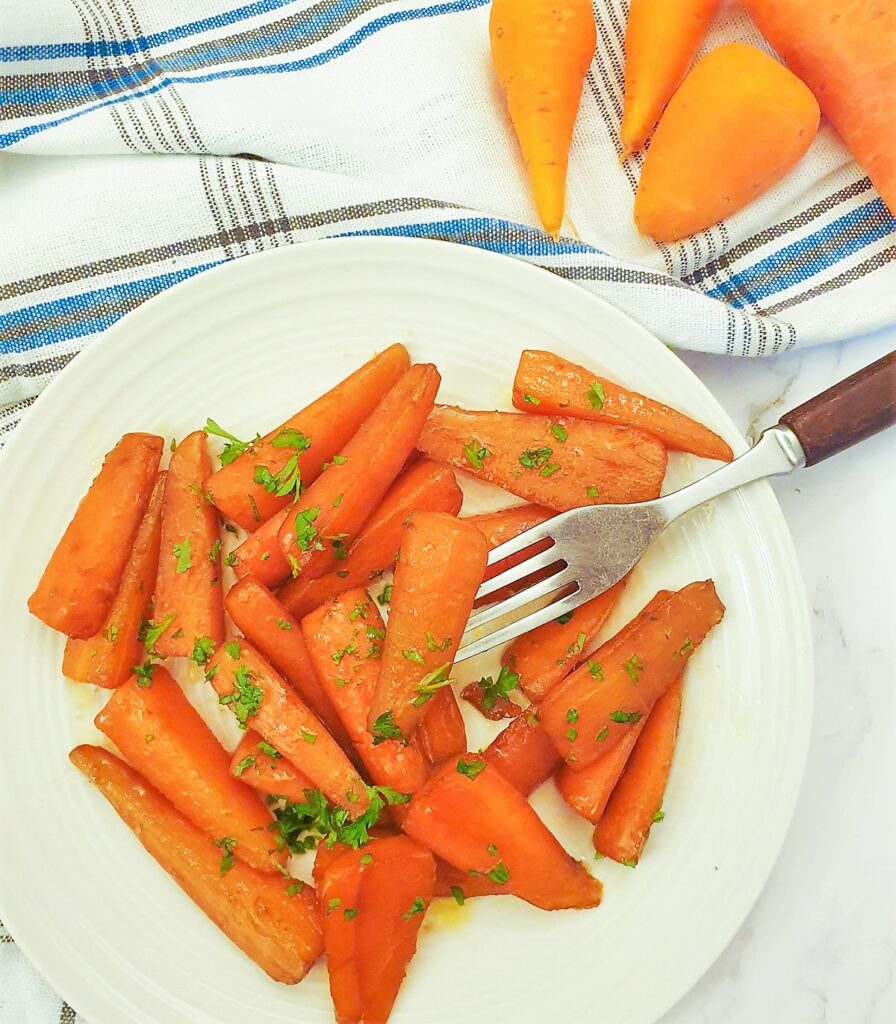 Pin for later
If you would like to make these glazed carrots yourself, why not pin the recipe to one of your Pinterest boards so you can find it easily. Just click on the image below.
Alternatively you can save the recipe to your Grow Me account by clicking on the floating heart icon on the right of the screen.
Other vegetable side dishes
Why not have a look at some of my other easy vegetable side dishes too.
The recipe
If you made this recipe and enjoyed it, I'd love it if you could give me a star rating in the comments below. And if you'd like to get in touch, you can email me at [email protected]. I'd love to hear from you. And don't forget to subscribe to my mailing list so you can grab yourself a copy of my FREE COOKBOOK!
If you'd like to continue browsing, just click on this link to all my recipes.