There are some of the kitchen gadgets that I absolutely can't do without when I'm cooking in the kitchen. I've curated them into this handy guide and included recipes that I make when using them. I hope you find it useful.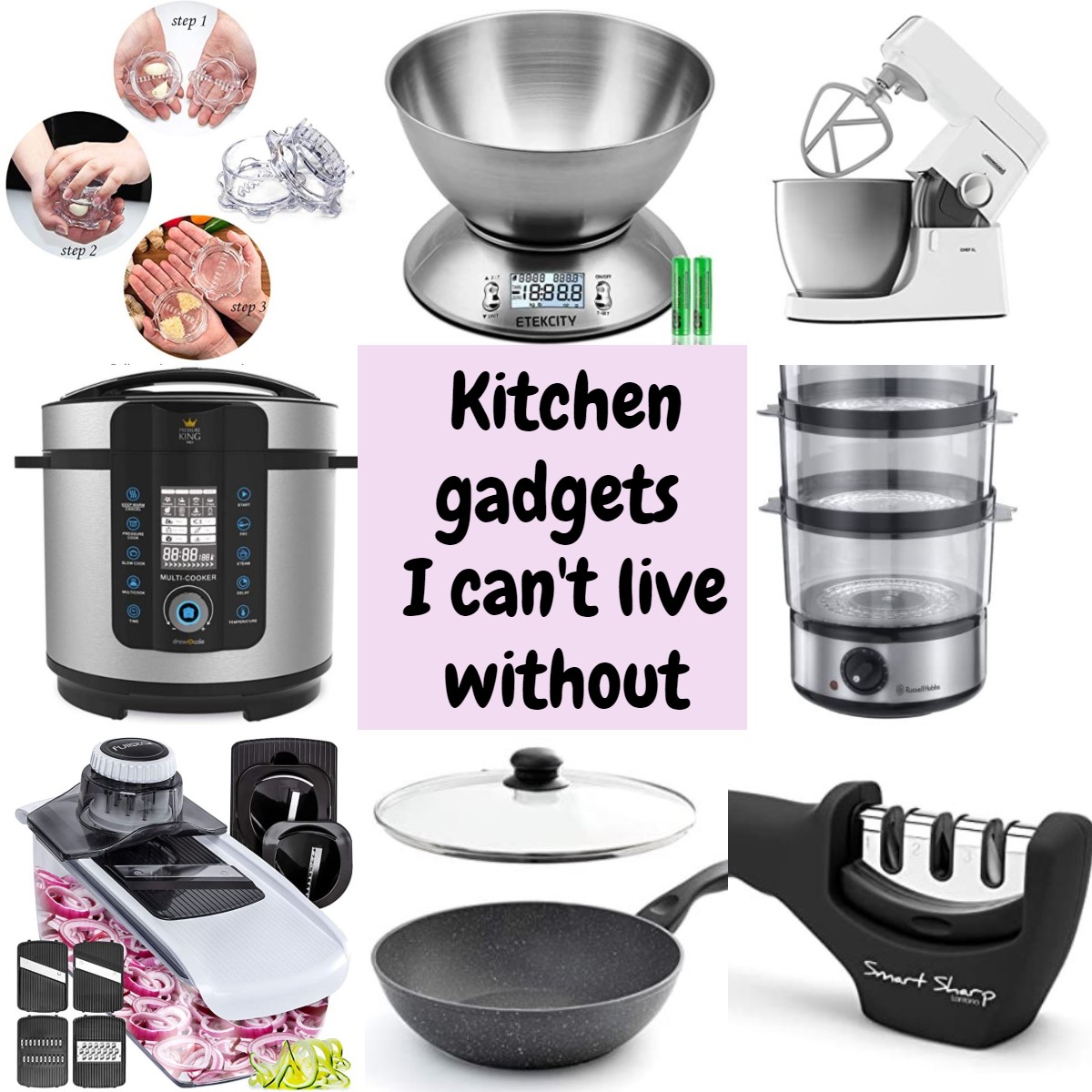 **As an Amazon affiliate I earn from qualifying purchases.**
1. Kitchen scale
Right at the top of my list of gadgets I can't live without, is my kitchen scale. I can't do without it, especially for getting accurate measurements for baking. Using cups and measuring spoons is all very well, but when you consider that a cup of flour can weigh anything between 100g and 160g depending on how tightly the flour is packed into the cup, then you will realise that it makes sense to weigh your ingredients.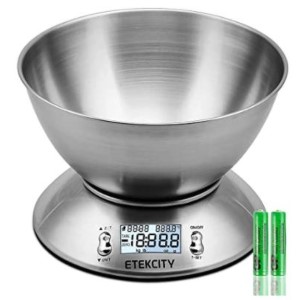 This is the kitchen scale I use. I love it because it has a large removable bowl that easily holds 4 cups of flour. You could also use your own bowl too. I have a tiny glass bowl that I use when measuring things like spices.
The display is clearly visible, and you can set it to weigh ingredients in either kg, lb, oz and grams.
It comes ready fitted with batteries. I've had mine for close on three years now. I probably use it every day and I haven't had to change the batteries yet!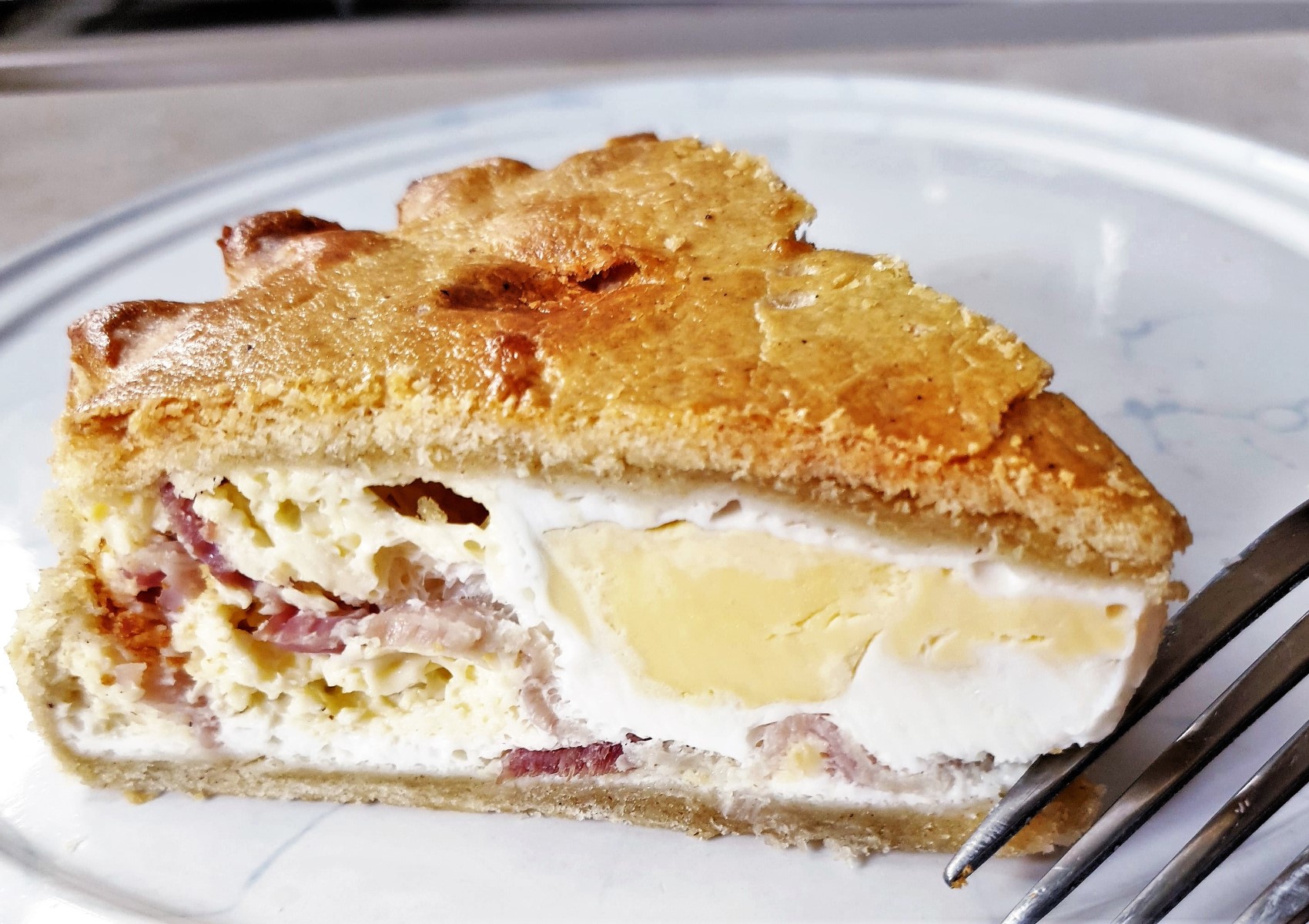 The kitchen scale is perfect for measuring out the ingredients for the pastry in this bacon and egg pie.
2. Stand mixer
I love my stand mixer so much I even packed it up and had it shipped over to the UK when I moved here from South Africa. It takes all the hard work out of kneading dough.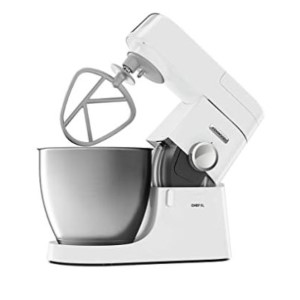 This stand mixer is perfect for making dough, but it also comes with other attachments like the K-beater (pictured) which is apparently a patented shape for mixing cakes, and a balloon whisk which makes whipping up eggs for meringues a breeze.
It also has a 6.7-litre bowl which enables you to mix up large batches at one time.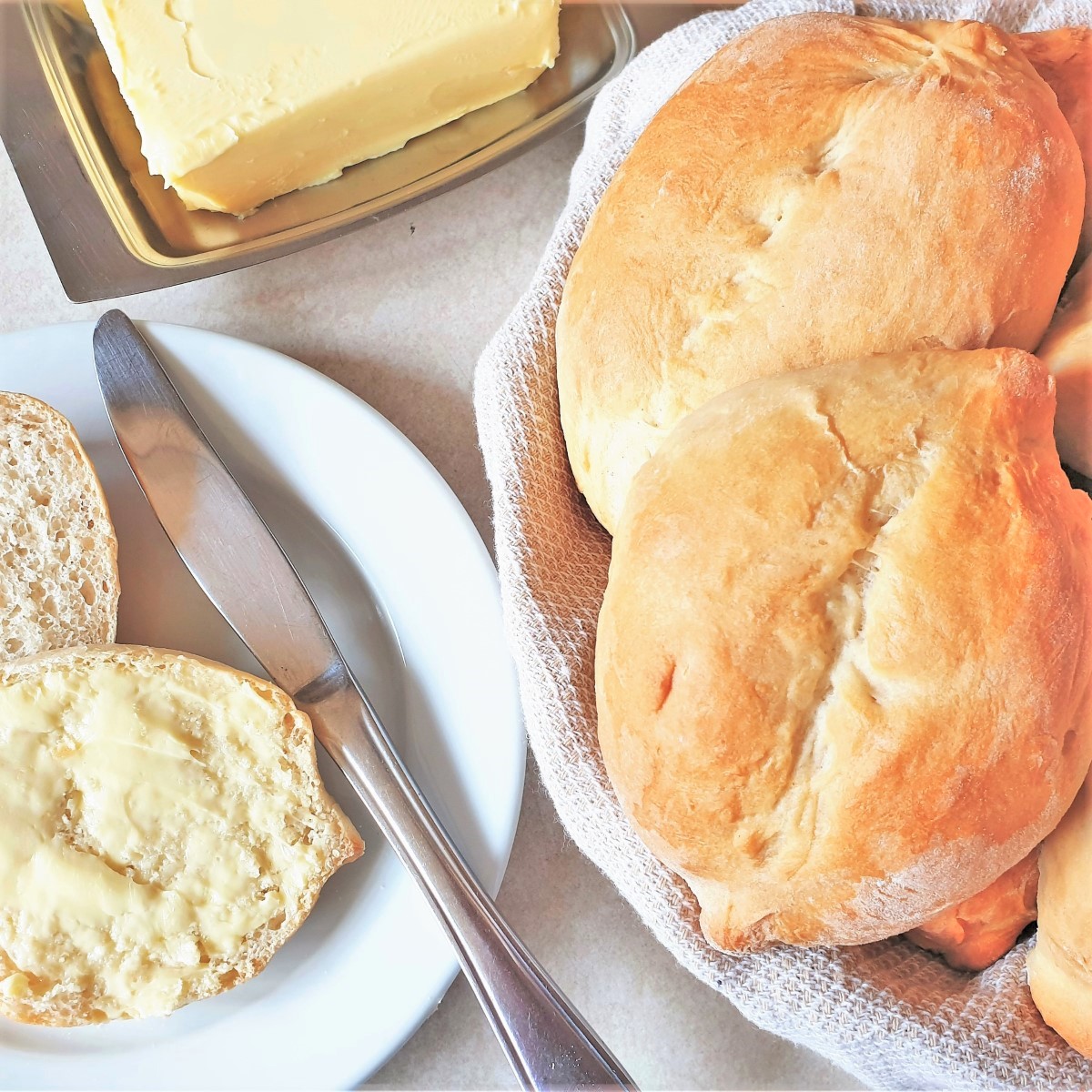 I always make my Portuguese rolls in my stand mixer. The large bowl easily holds a double batch of ingredients so I can make enough to freeze for another day.
3. Wok
A non-stick wok (with a lid) is essential in any kitchen. It's great for cooking up stirfries, and as I don't have (or want) a deep-fat frier, I use my wok for instead.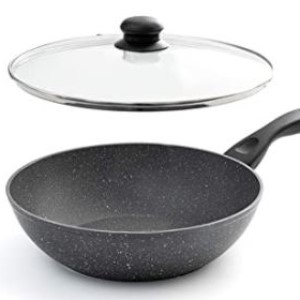 I love the non-scratch coating on this wok. My wok is so well-used that it's way overdue for replacement. And a wok with a coating like this one is definitely on my list of things-to-buy-or-replace.
The fact that the lid is made of glass is a definite advantage. I like to see what I am cooking!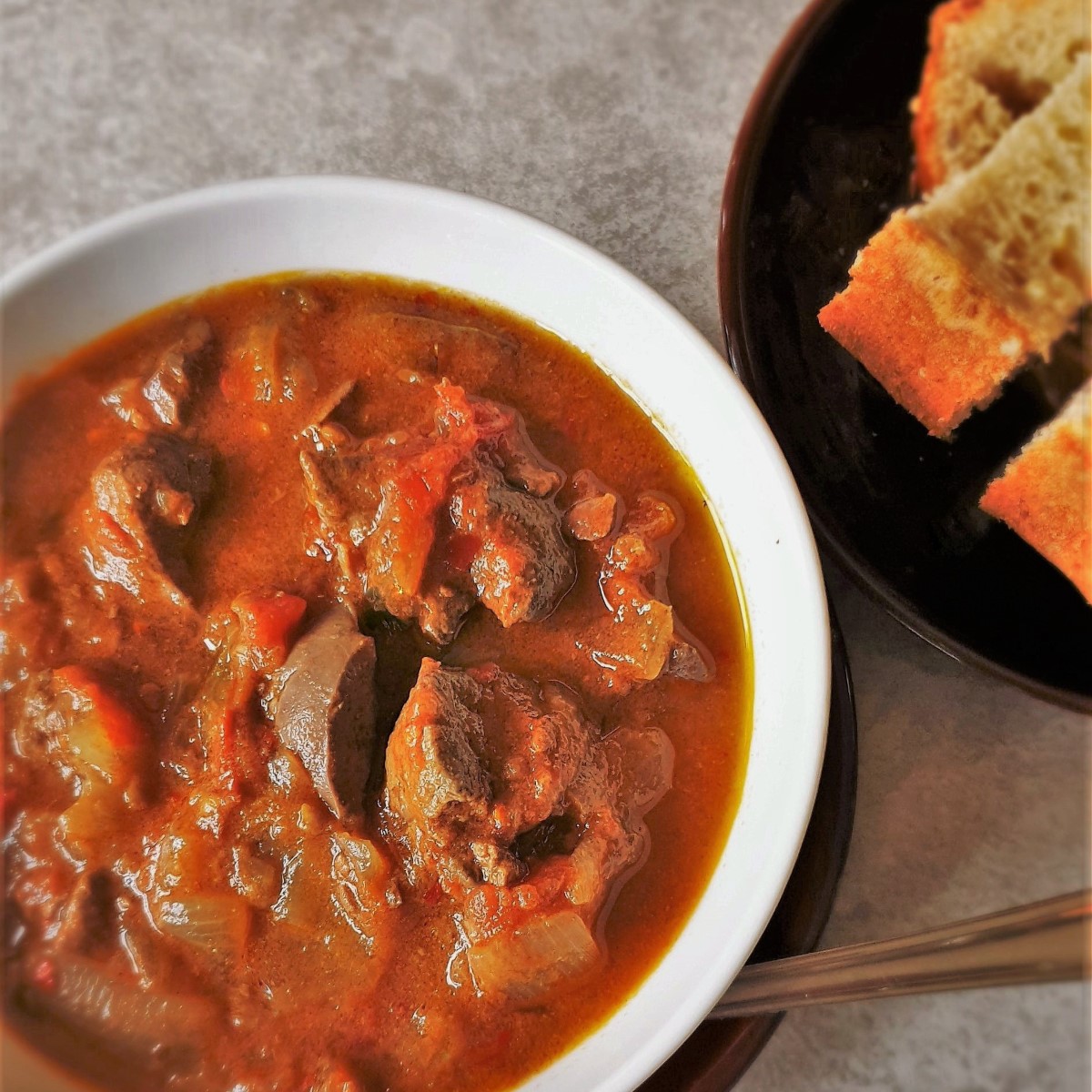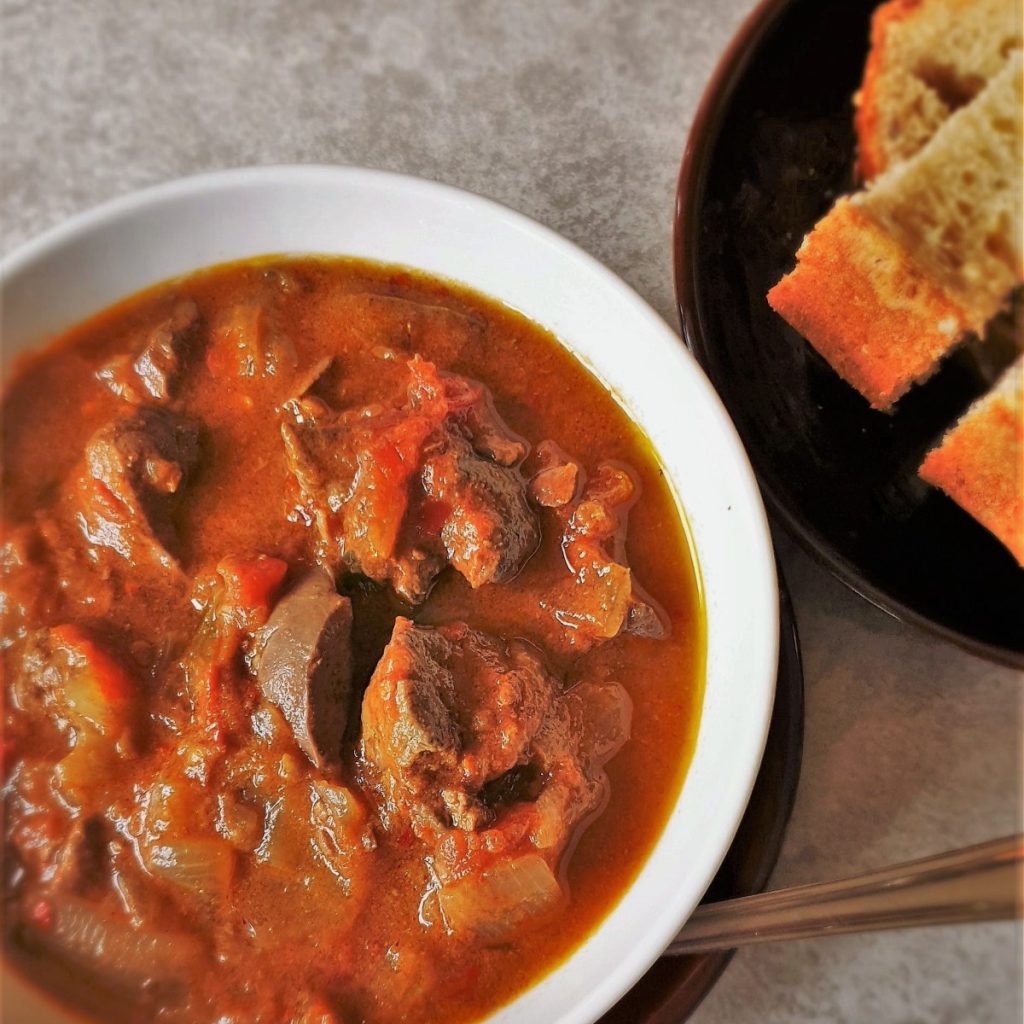 I always make my peri peri chicken livers in my wok. The large size makes it perfect for cooking up large quantities (make one, freeze half for later), and the lid means I can leave them to simmer away, without any danger of them drying out.
4. Knife sharpener
You run a far greater risk of cutting yourself with a blunt knife than with a sharp one. I like to keep all my knives in tip-top condition with a knife sharpener.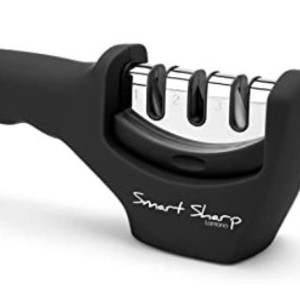 This knife sharpener is suitable for both left and right-handed users and sharpens both straight and serrated blade knives.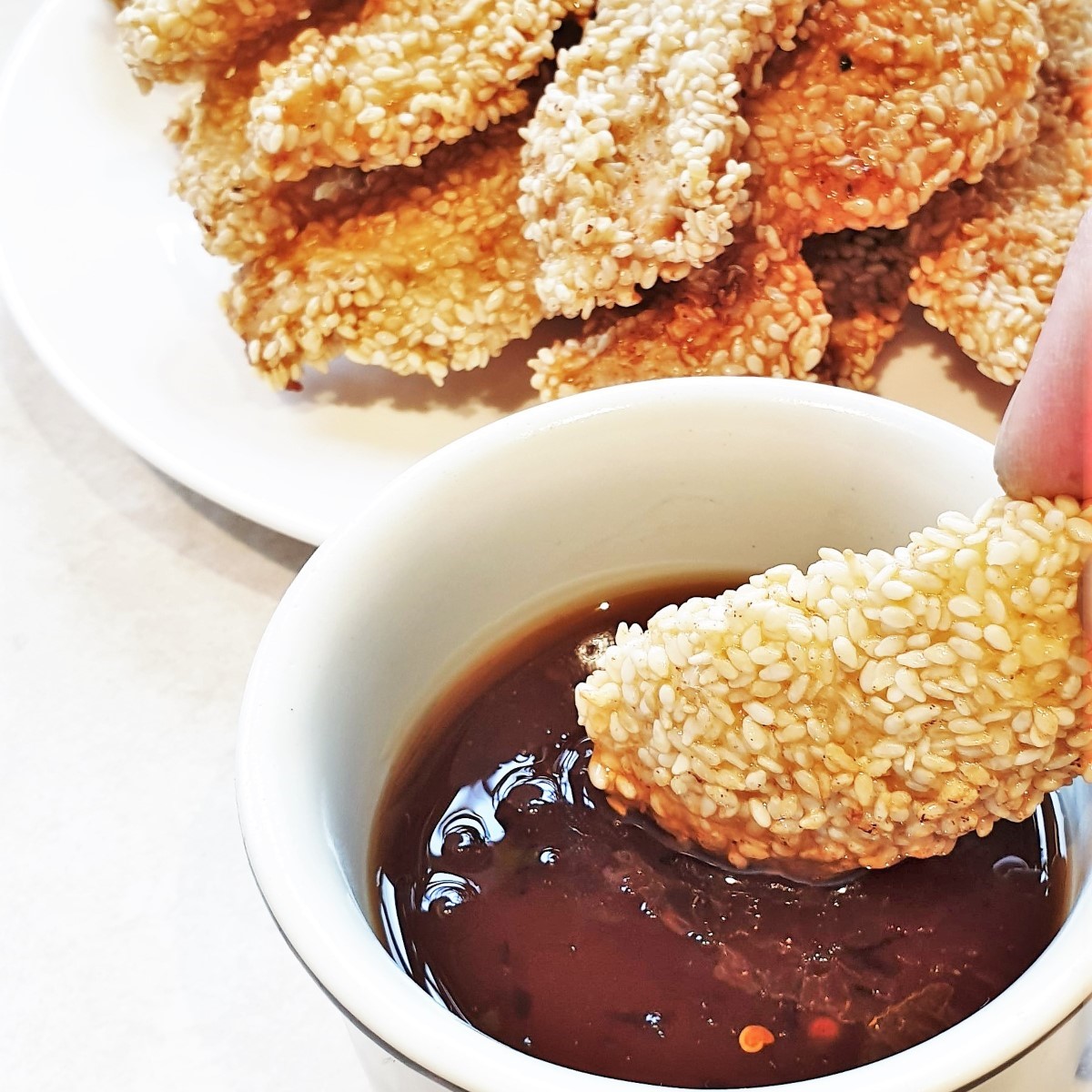 5. Electric pressure cooker
This electric pressure cooker has so many uses – apart from being a pressure cooker, you can use it as a slow-cooker, a rice-cooker or even as a steamer – it's actually multiple appliances in one. I've always used a traditional pressure cooker, but since getting one of these a few years ago, my old pressure cooker is just gathering dust in the back of my cupboard.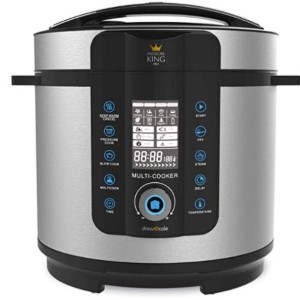 I have a Pressure King Pro electric pressure cooker, but mine is so old that they probably don't make it any more. This is the closest picture I could find.
Believe me, this is a total game-changer in the kitchen. Meals that take hours to cook in the traditional way like soups and stews, can be made in minutes in this pressure cooker.
Did you know that a pressure cooker makes the most amazingly tender and juicy duck? It's true. You can cook an entire duck in the pressure cooker in only 40 minutes. Then all you have to do is crisp the skin under the grill or broiler.
I made this crispy duck in garlic sauce in my pressure cooker and I had enough duck leftover to make crispy hoisin duck pancakes too.
6. Garlic twister
I cook with garlic a LOT. And I have to say I absolutely hate chopping garlic. The smell seems to stay on your fingers for ages. This little garlic twister is worth its weight in gold.
I just love how easy this garlic twister is to use. Just pop the peeled cloves of garlic inside, twist it backwards and forwards a few times, and you get perfectly crushed garlic every time.
Oh yes, the one I have came with a little rubber tube that even peels the garlic cloves for you too!
This pork in garlic sauce recipe is a great way of using up leftover pork. It's so saucy and full of flavour, and as a bonus you get to play with the garlic twister too!
If you'd like to be notified of any new recipes, why not subscribe to my newsletter. As a thank-you gift, you will receive a free recipe e-book containing some of my most popular cakes and desserts.
7. Mandolin
Even though using my mandolin gives me the heeby jeebies, I still class it as one of the gadgets I can't live without. It makes such short work of slicing potatoes and onions and shredding cabbage.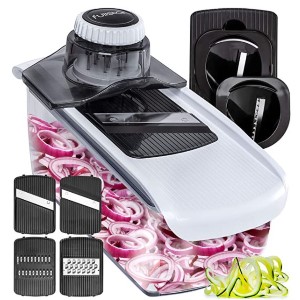 The mandolin I have only makes thin slices, and it doesn't have a box to catch the slices in. I've recently been looking around for a replacement.
This particular model comes with a protective glove in addition to the handguard, so there's even less chance of slicing off the top of your fingers.
Obviously you can just use a sharp knife to slice the potatoes that go on top of this Lancashire lamb hotpot, but it's so much quicker to slice them if you use a mandolin.
8. Electric steamer
I love this electric steamer. It's round, as opposed to oval-shaped and takes up hardly any space. What I love about it is the fact that the baskets don't have removable bases which seems to make it sturdier and much easier to stack. And because it has a timer, there's no danger of over-steaming your vegetables and ending up with mush.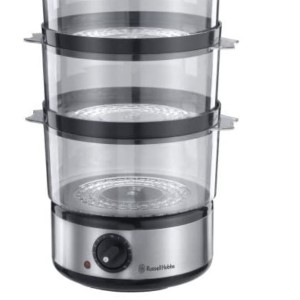 This steamer comes with 3 stackable baskets and a handy rice bowl for steaming rice too.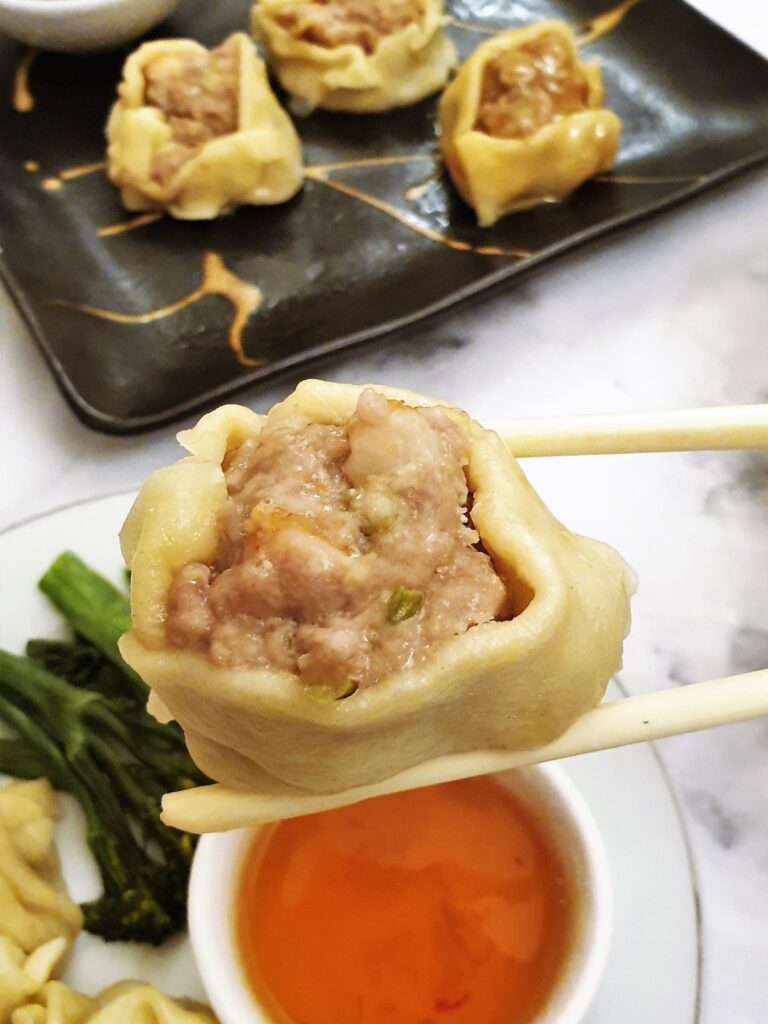 Not only can you make the perfect steamed vegetables, but you can use the electric steamer to make these pork and shrimp dumplings.
9. Digital probe thermometer
This digital probe thermometer is always in use in my kitchen. Whether you need to check the internal temperature of a joint of meat, or get a pan of hot oil to the right temperature, or even just test the temperature of milk in a baby's bottle, this little gadget is perfect.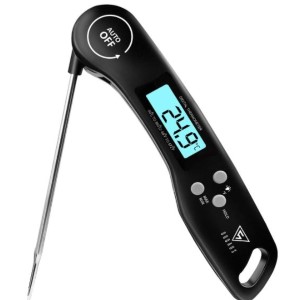 This thermometer is suitable for both left- and right-handed people, and the magnetic back makes it easy to hang in a convenient place in the kitchen.
Well, there you go, 9 of my favourite kitchen gadgets that I can't live without. If you have a favourite kitchen gadget why not share it in the comments below. It will be interesting to see what other people consider an essential piece of kitchen equipment.
If you'd like to get in touch, you can email me at [email protected]. I'd love to hear from you. And don't forget to subscribe to my mailing list so you can grab yourself a copy of my FREE COOKBOOK!
If you'd like to continue browsing, just click on this link to all my recipes.