Have you ever bought a bag of half-ripe avocados and found that they all ripen at once, leaving you with far too many to use? Did you know that you can freeze them? Follow my steps on how to freeze avocados and you'll never have to throw an avocado away again!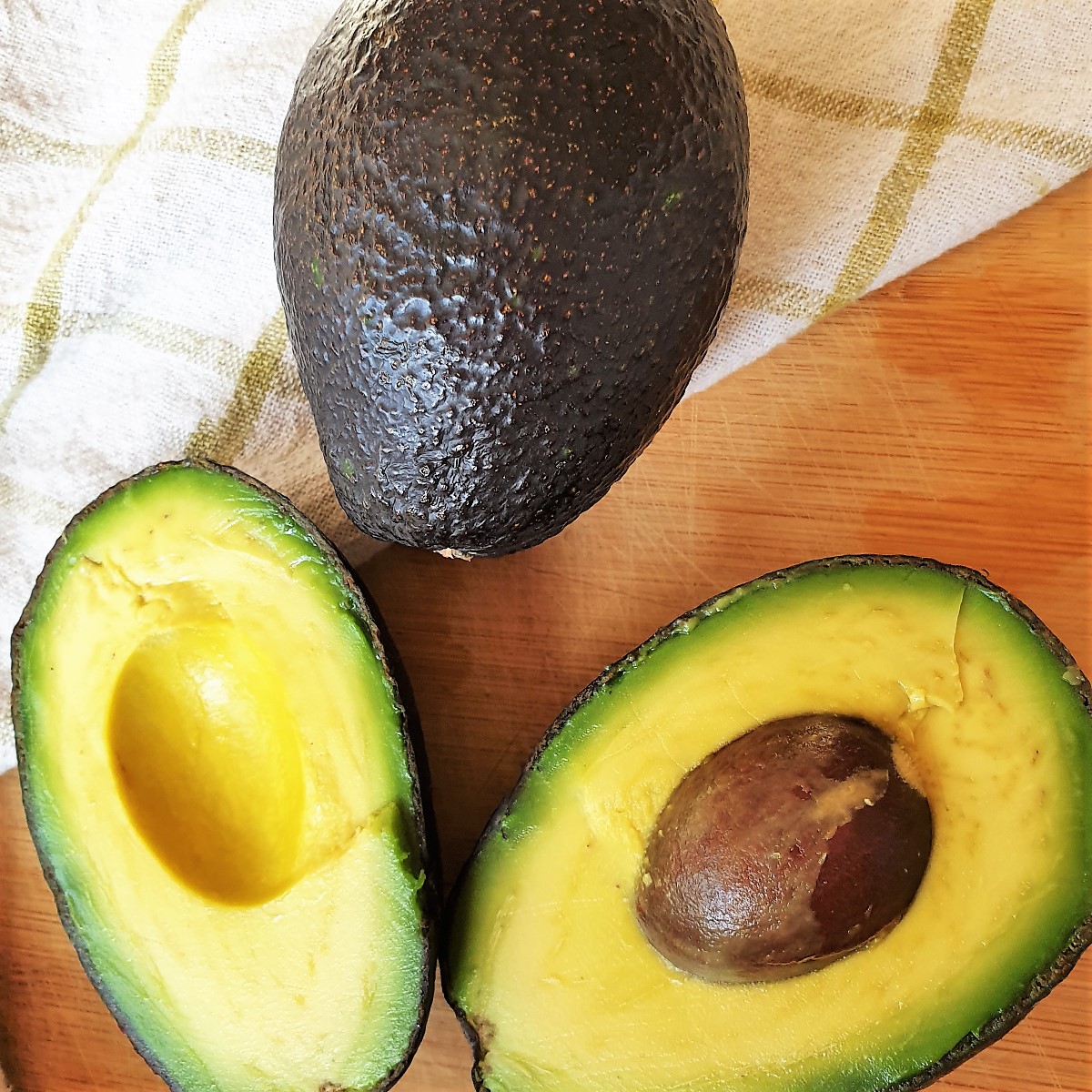 **As an Amazon affiliate, I earn from qualifying purchases.**
Avocados
An avocado is such versatile fruit. It can be served as part of any meal.
For breakfast – mush it up on toast or serve alongside a pile of fluffy scrambled eggs.
For lunch – mix with chopped boiled egg or shredded chicken and serve on wholewheat bread for a delicious sandwich.
As an appetiser – make a starter of creamy chunks of avocado mixed with juicy prawns and marie rose sauce on a bed of lettuce for a quick and easy seafood cocktail.
Dinner – include some chopped avocado into your favourite chicken pasta dish.
Dessert – make a tray of chocolate mud brownies.
And they are healthy too. An avocado is packed with fibre, protein andhttps://www.foodleclub.com/chocolate-mud-brownies unsaturated fat which can help maintain healthy cholesterol levels.
Unfortunately, avocados ripen really quickly. So next time you have excess ripe avocados in the fridge, just follow my guide on how to freeze avocados and you'll never throw another avocado away again.
How to freeze avocados
You can freeze whole avocados, but they tend to turn mushy when defrosted. The best way to freeze them is to mash them up with a little vinegar or lemon juice and pack into plastic containers or freezer bags before freezing.
The vinegar or lemon juice helps prevent the avocado from turning brown when it is exposed to the air.
Cut the avocado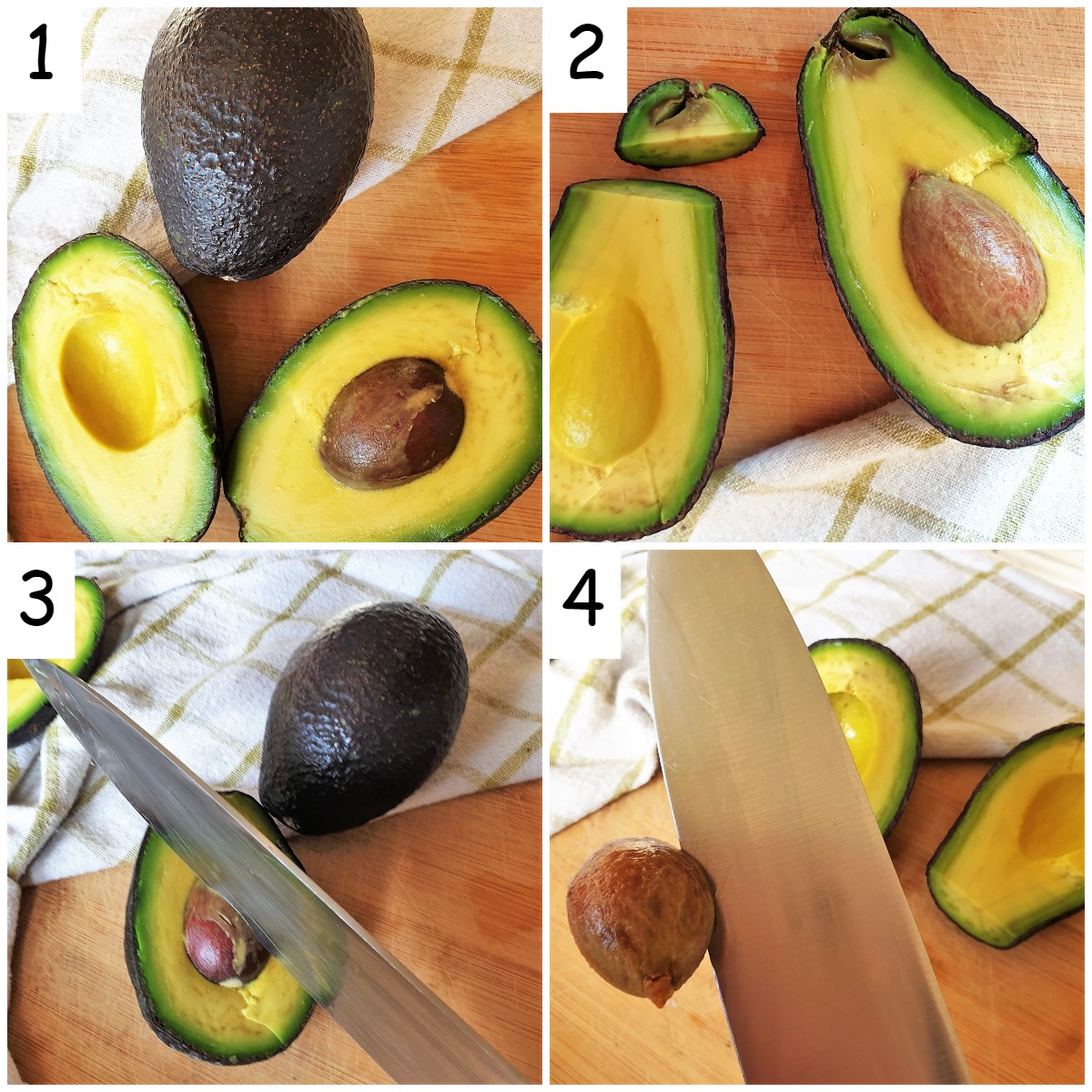 The avocado should be as ripe as possible without being over-ripe. It will not ripen further after freezing.
Cut the avocado in half by running a sharp knife around the outside, cutting through to the pip. Then twist to open.
Cut away any visible brown pieces of avocado and discard. If the avocado is very ripe it will start to go brown around the stem area.
To remove the pip, hold the avocado in one hand and then (carefully) hit the pip sharply with a sharp knife so that the knife sticks into the pip.
Twist the knife gently to remove the pip.
Remove the avocado from the skin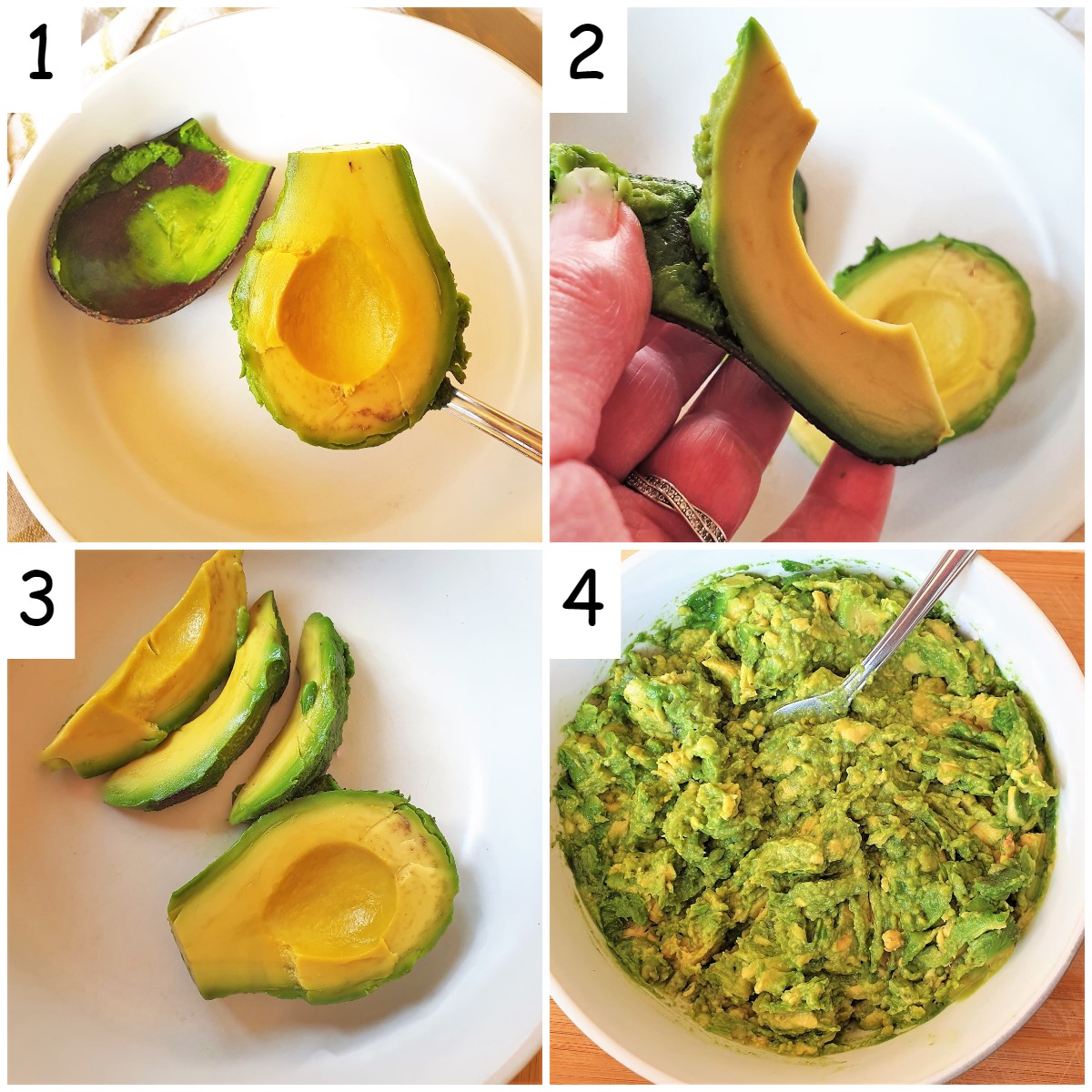 Using a large spoon, scoop the flesh from inside the skin.
Alternatively, cut the avocado into wedges and peel the skin away.
Add either 1 teaspoon of white vinegar or 1 teaspoon of lemon juice for each avocado and mash with a fork.
Alternatively, if you prefer a finer texture, place the avocado into a food blender and whizz around until the desired texture is reached.
Freeze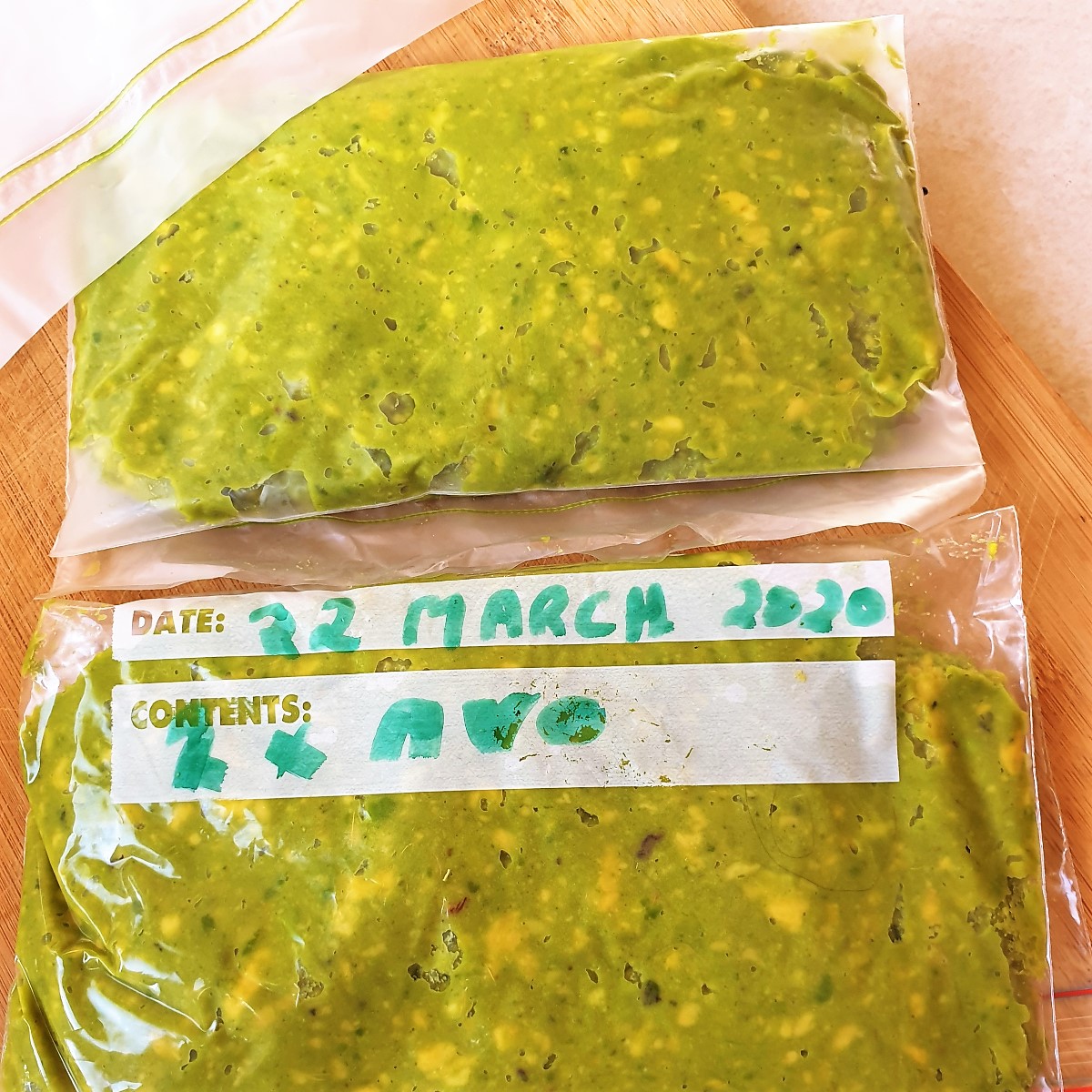 Portion into freezer bags, label and freeze.
Make the portions as big or as small as you like. I like to put the equivalent of 2 small to medium avocados in one bag, which is around 1 cup of mashed avocado.
The avocado will keep in the freezer for up to 3 months without spoiling. After that it will still be safe to eat, but the taste may start to deteriorate.
How to use frozen avocado
Obviously frozen avocado is not suitable for eating whole in salads. However there are many other ways you can use this.
To defrost, remove from the freezer and let it defrost in the fridge overnight. If you are in a hurry you could place the avocado, still in the freezer bag, in a bowl of cold to luke-warm water to speed up the defrosting process. It will take around an hour to defrost in this way.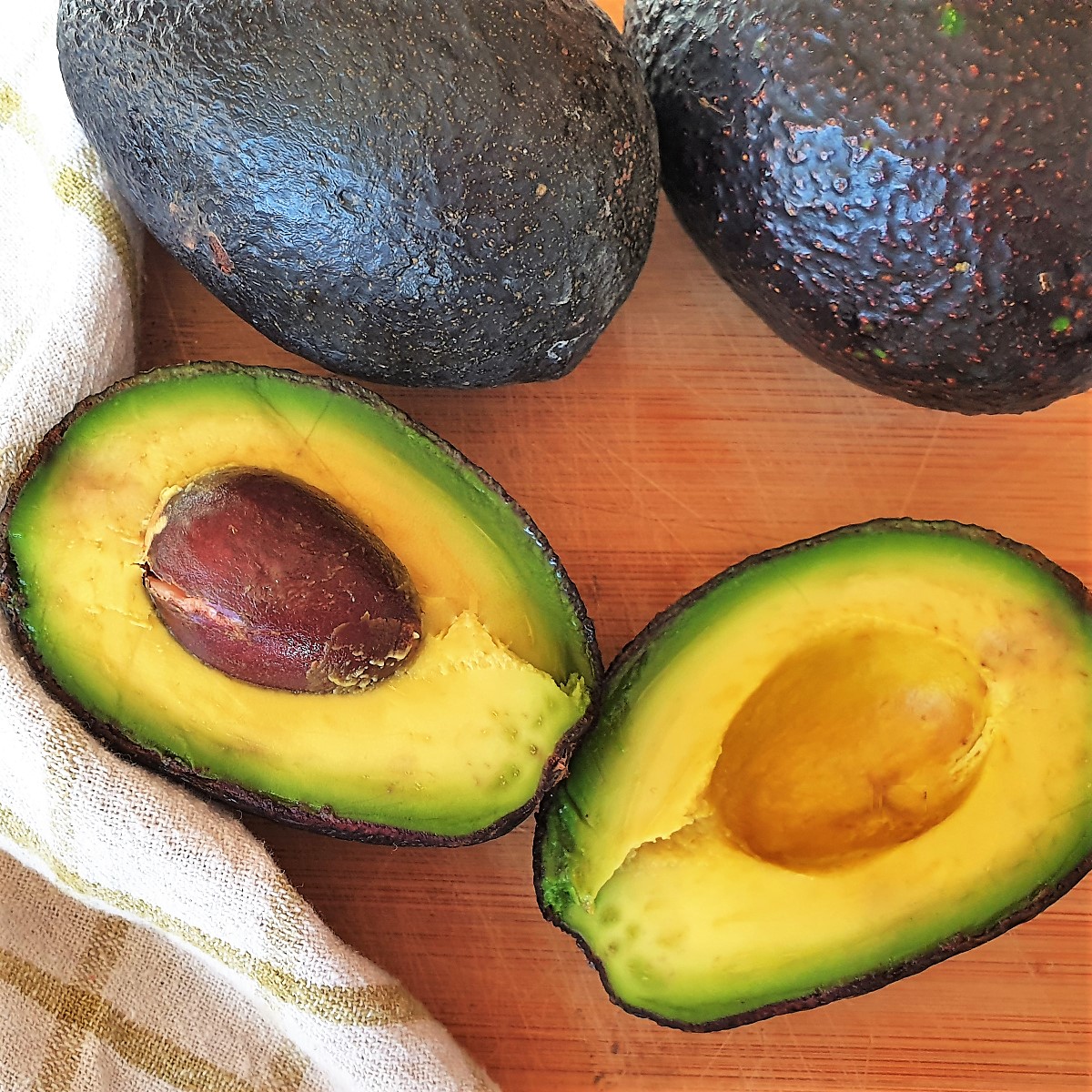 Guacamole
Guacamole is simple to make at home and is delicious served as a dip with tortilla chips.
Finely chop 1 medium-sized tomato, half a small red onion and a few sprigs of fresh corriander. Chop as finely as possible, or whizz around in a food processor until finely chopped, but not mushy.
Mix in approximately 2 defrosted avocados and 1 tablespoon of lime juice. You won't need more lime juice than this because you added either vinegar or lemon juice to the avocado when it was frozen.
Mix in 1/2 teaspoon diced chilli and 1/2 teaspoon salt. You can use chilli from a jar or you can chop a small red chilli with the tomato and onion in the food processor.
Test for seasoning and add more salt or chilli to suit your own taste.
Creamy Avocado Dip
This dip is not as spicy as guacamole. I like to eat it spread on melba toast.
Mix approximately 2 defrosted frozen avocados with 1 small packet of soft cream cheese. Add salt and freshly ground black pepper to taste.
Chocolate Mud Brownies
Turn frozen avocados into a delicious dessert by making a tray of chocolate mud brownies.
If you think that freezing avocados is a good idea, please don't forget to give me a star rating in the comments below. And if you'd like to get in touch, you can email me on [email protected] I'd love to hear from you.
Pin for later
If you'd like to try your hand at freezing avocados, why not pin this post to your pinterest board so you can refer to it later. Just click the image below.
If you made this recipe and enjoyed it, I'd love it if you could give me a star rating in the comments below. And if you'd like to get in touch, you can email me at [email protected]leclub.com. I'd love to hear from you. And don't forget to subscribe to my mailing list so you can grab yourself a copy of my FREE COOKBOOK!
If you'd like to continue browsing, just click on this link to all my recipes.