No catch – totally free!
I've always enjoyed cooking and now that I have more time on my hands I can experiment with new and tried-and-trusted recipes, which I publish on my blog.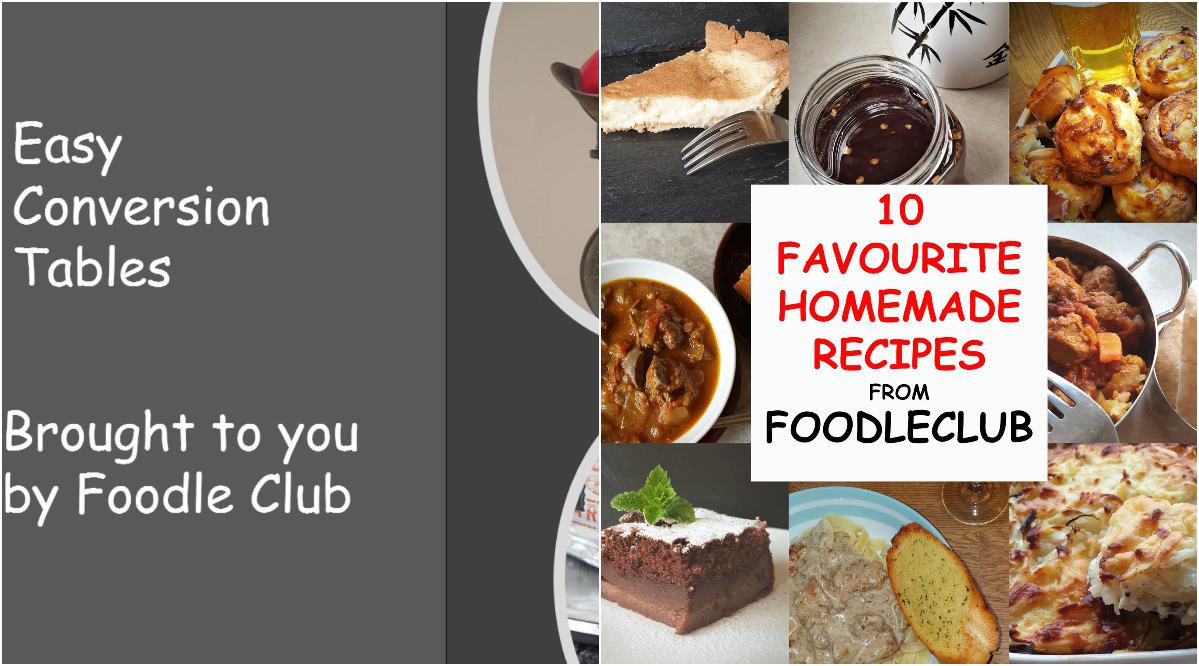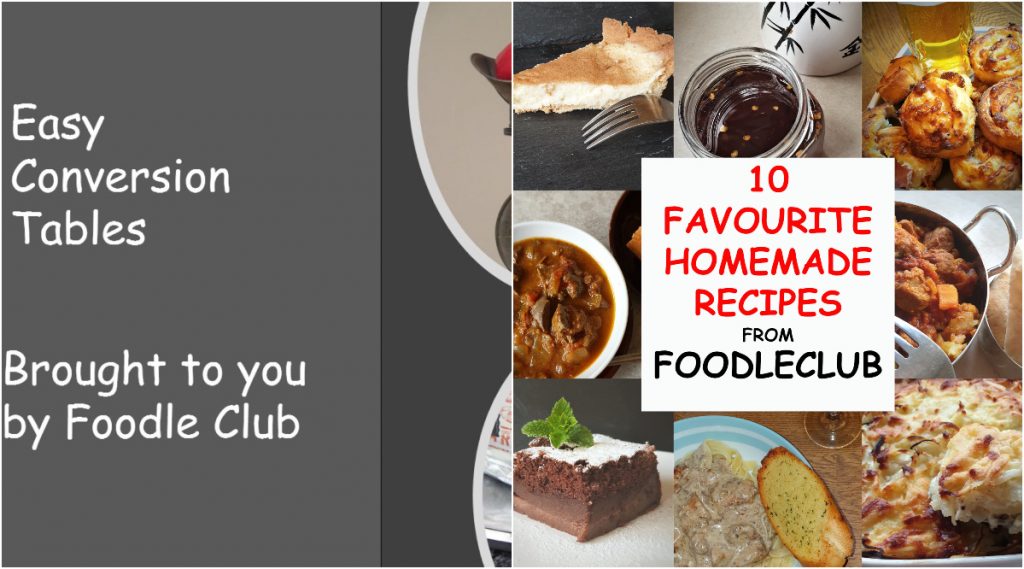 As a thank you to you for subscribing to my weekly e-mail, I've put together some free downloads or you. I'll also be adding more free downloads as and when I create them, so keep checking back.
an e-book with 10 of my favourite recipes
and a set of conversion tables to help you convert your recipes to different measures.
I've also created a handy calculator that will enable you to convert between grams, US cups, millilitres, ounces and tablespoons. Just click the link to access the cookery conversion calculator.
You can download the booklets as PDF documents simply by subscribing below.
Once you've successfully subscribed, you will receive an email with directions on how to download your free ebooks.
What happens if I don't want to receive any more emails?
No problem – you can just unsubscribe and I will stop sending them. The books are your to keep even if you unsubscribe.
I don't want to be inundated with e-mails
Don't worry – I promise I won't send more than one email each week (sometimes I get so busy I forget to send them anyway). And as above, you can unsubscribe at any time to stop receiving them.
Why are you giving away these free books?
The books are being given away as a thank you to new subscribers. No ulterior motive whatsoever. I will also update them periodically and send out a link to all my subscribers so they can download the latest versions.
So what are you waiting for? You've got nothing to lose. Download your free ebooks today.