Fotheringhay Castle, on the River Nene, is a fascinating piece of English History.  It was here where Richard III was born, and Mary Queen of Scots was executed.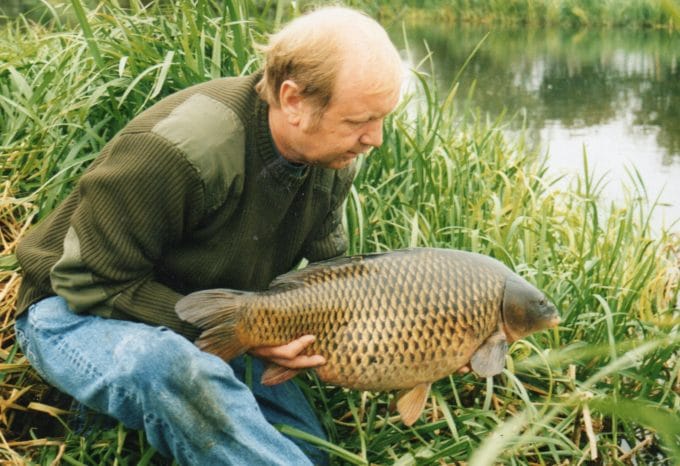 Fishing isn't all about just sitting on the banks of a river and waiting for the fish to bite.  I like to find out a bit about the history of the places that I visit.
I caught this beautiful Carp on the River Nene, near the site of Fotheringhay Castle, just South West of Peterborough.
I say 'the site of Fotheringhay Castle' because all the remains of this once majestic castle is a small piece of masonry wall, surrounded by iron railings.
Construction of the castle started in 1100AD and it stood for over 500 years, until its destruction in 1627.
Richard III and Mary Queen of Scots
Two notable events in British history took place at Fotheringhay Castle.
The first was the birth of King Richard III in 1452, where he lived for the first 6 years of his life.
The second was the execution of Mary Queen of Scots in 1587.  It was here where she was imprisoned and finally beheaded.
You can read more about the history of Fotheringhay Castle here, or find more in-depth information on Wikipedia.
The River Nene
The River Nene itself stretches over 100 miles from Northamptonshire to Norfolk where it flows into the Wash.  It is the 10th longest river in England.
On the banks of the river, at Doddinton, Northamptonshire is the Hardwater Watermill.  This watermill is mentioned in the Domesday Book.  It operated for almost 1000 years, milling wheat into flour, before ceasing operations after the end of the second world war.
When Thomas Becket, Archbishop of Canterbury escaped from Northampton Castle in 1164, it is said he used this watermill as a hiding place before fleeing to France.
Why not try some of VJ's Chilli Beef and Onion Pasties, although I don't think the flour she used was milled at the Hardwater Watermill.
Graham xxx