Everybody loves a home-baked treat, and this collection of easy baking recipes has something for everyone. Whether you prefer sweet or savoury, I'm sure you'll find something that you'll enjoy amongst these easy baking recipes from #CookBlogShare.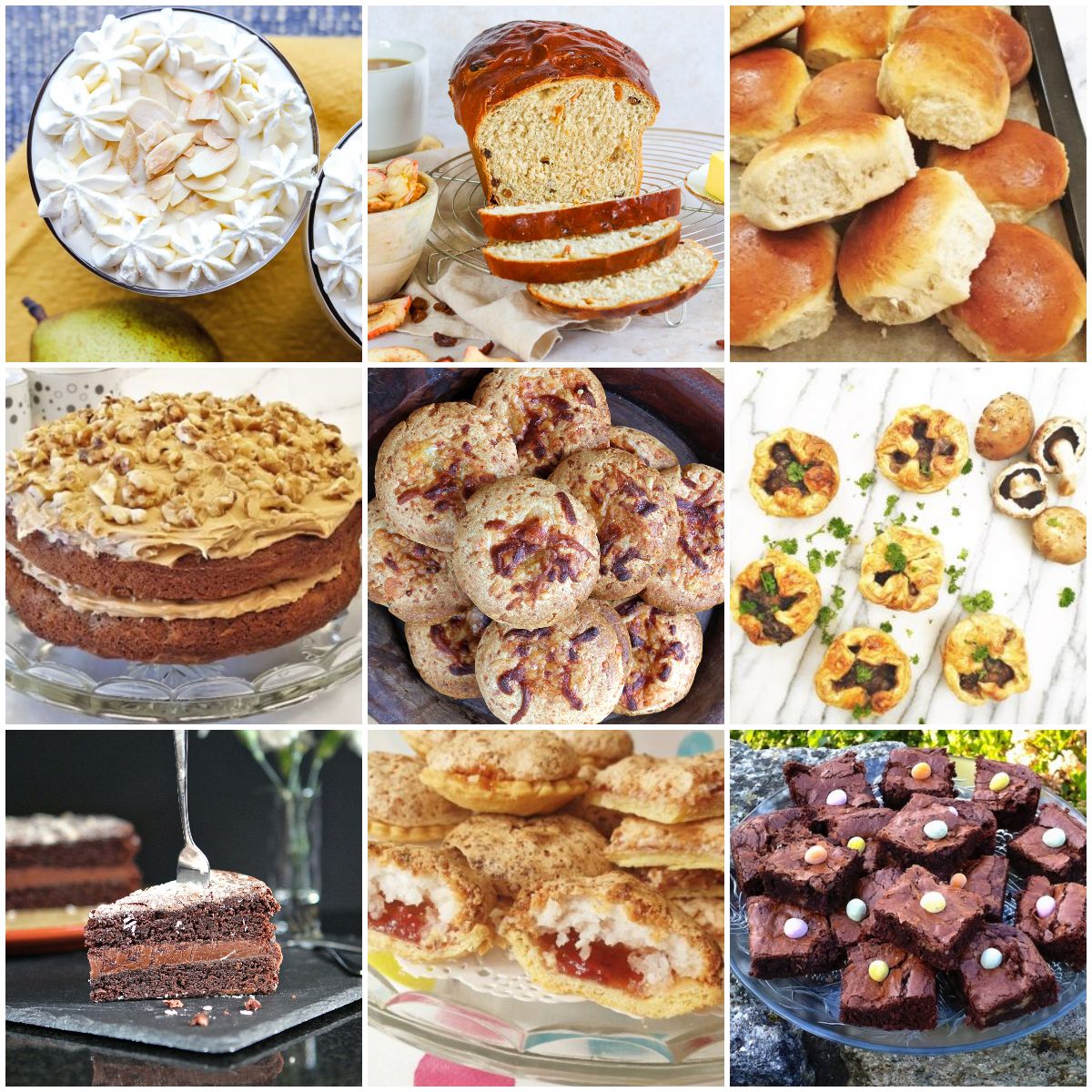 I love baking. There's something so satisfying about turning a few raw ingredients into a dish that the family can enjoy. And I can't think of anything nicer than a slice of warm home-baked bread, fresh from the oven, and slathered in butter. Or a slice of freshly baked cake or savoury tart … the list just goes on.
And baking doesn't have to be difficult. All my recipes have easy step-by-step instructions, which means you can be whipping these easy bakes up in minutes, with no chance of them failing.
What is #CookBlogShare?
CookBlogShare is a community for food bloggers to share recipes and foodie posts and generally support the food blogging community. The community is centred around the #CookBlogShare linky.
It is a wonderful way for a wide range of food writers, recipe creators and bloggers to come together and share each other's recipes.
The linky is now hosted regularly by Sisley from Sew White & Chloe from Feast Glorious Feast. New members are always welcome to join so make sure you invite your other food blogger friends!
The last linky was hosted by Choclette at Tin and Thyme who put together a collection of tasty pasta recipes.
Each week the host chooses a selection of recipes which have been submitted during the previous week to showcase.
Easy baking recipes from Foodle Club
The following recipes are a few of my favourite easy baking recipes that I've shared on my blog. If you want more, just click this link for bread and scones. For those of you with a sweet tooth, perhaps you'd like to browse my cakes and dessert recipes or if you're looking for something a bit more substantial, why not try my savoury treats.
First up is my all-time favourite coffee and walnut cake. The cake is packed with chopped walnuts, and they are also sprinkled on top for extra crunch.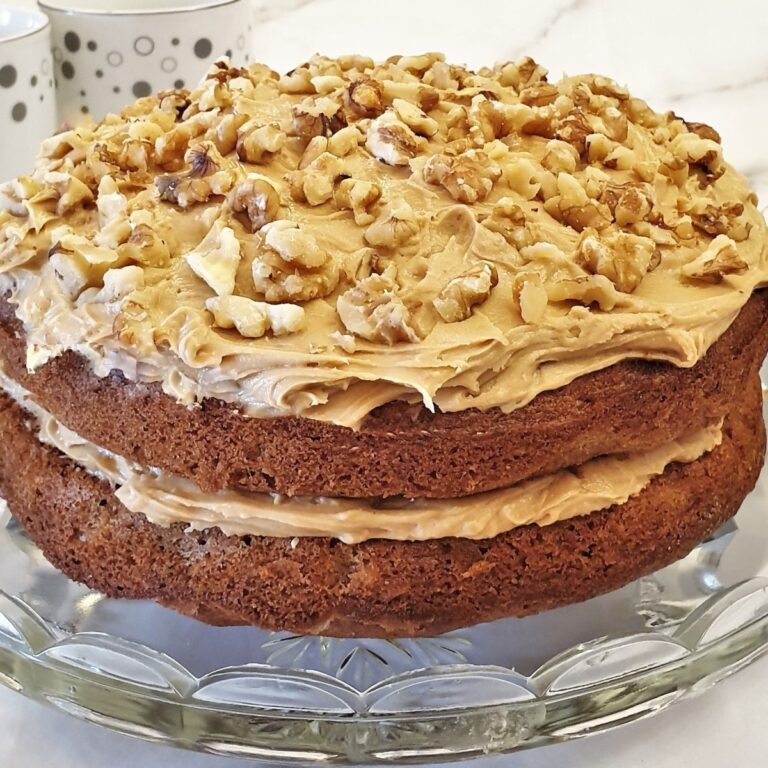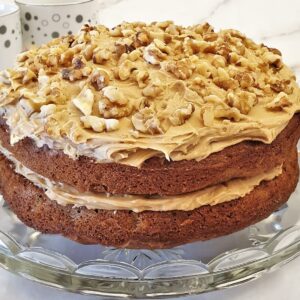 Coffee and walnut layer cake with coffee buttercream frosting
A slice of classic coffee and walnut layer cake covered with a layer of creamy buttercream frosting is the perfect tea-time treat. This easy recipe was passed down to me by my Granny, and I'm sharing it today so you can try it too.
View recipe
These coconut meringue jam tarts are a favourite South African delicacy. Light-as-a-feather pastry is topped with crunchy coconut meringue and filled with strawberry jam.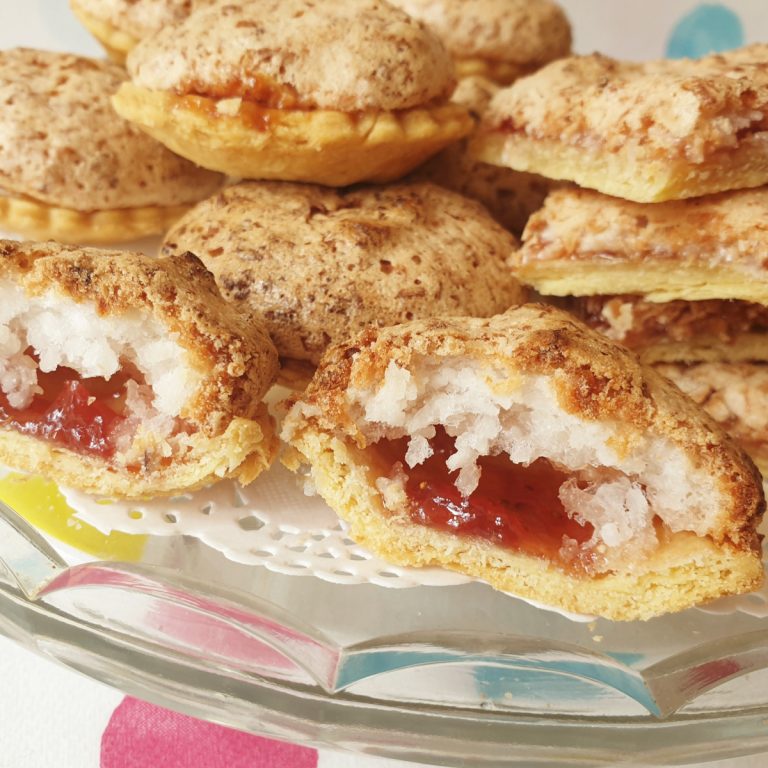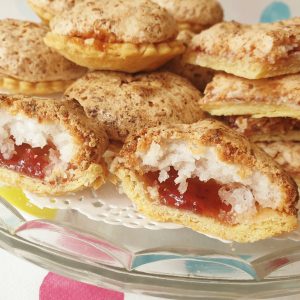 Coconut meringue jam tarts (hertzoggies)
This recipe for coconut meringue jam tarts is a classic. Soft flaky pastry, filled with fruity strawberry jam, covered with a light and crispy coconut meringue. These are irresistable!
View recipe
Because St Patrick's Day is coming up next week, I've included my easy seeded Irish soda bread recipe. This load stays fresh for up to 3 days, and makes the most delicious sandwiches. It's an easy recipe that doesn't use yeast. All you need is a quick mix and it's into the oven.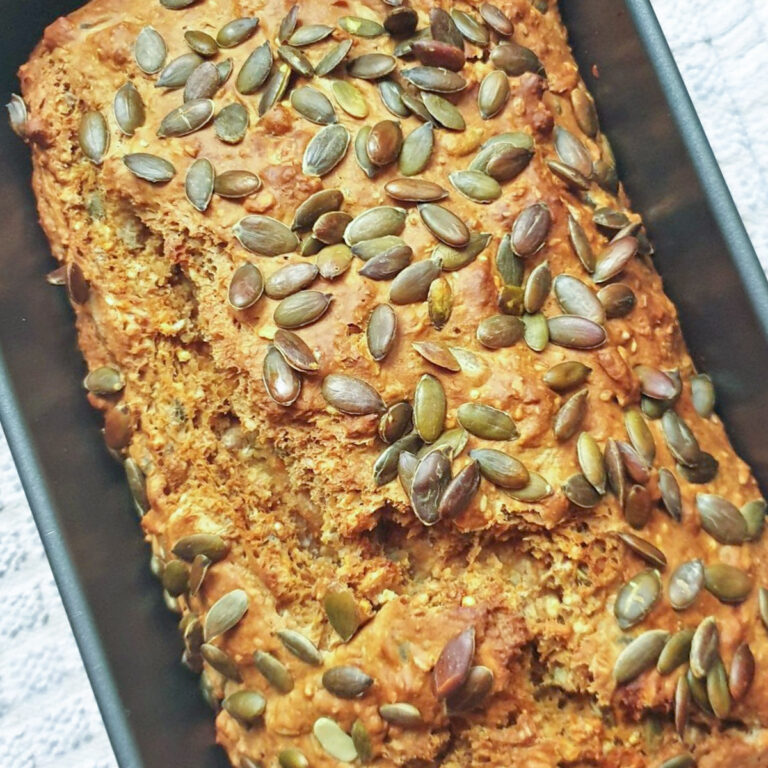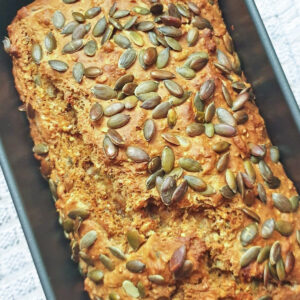 No-knead seeded Irish soda bread with buttermilk
No-knead seeded Irish soda bread is made with buttermilk and does not contain yeast – so there's no kneading involved. You can have this delicious seed-packed loaf on the table in less than an hour. What are you waiting for?
View recipe
Another easy bread recipe, this time for soft dinner rolls. These do contain yeast, but there's no need to knead the dough. Just mix and bake!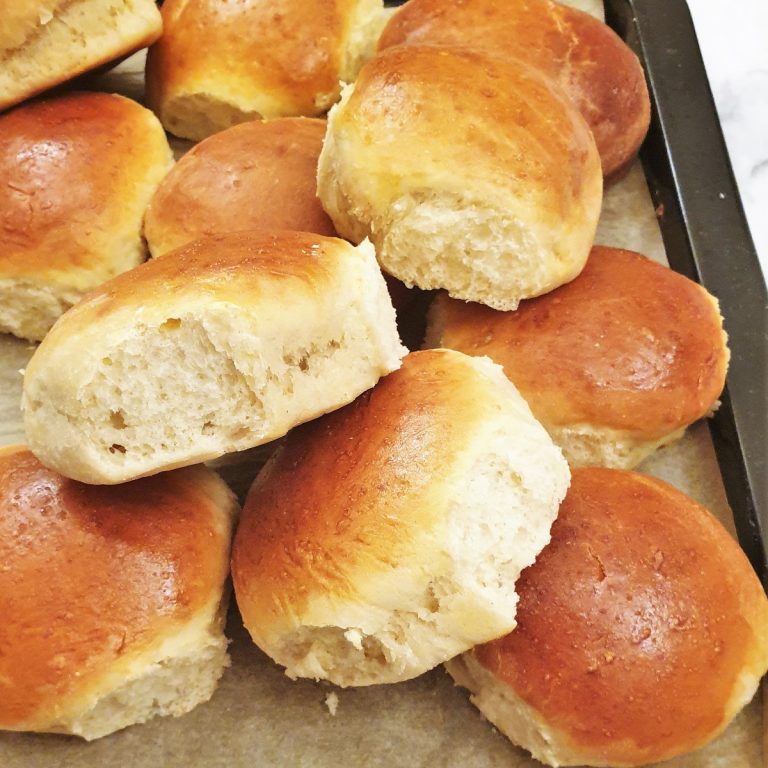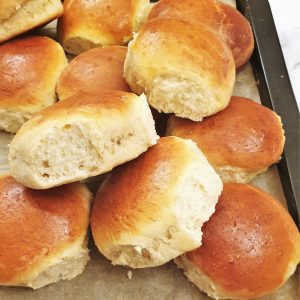 No-knead soft dinner rolls
These no-knead soft dinner rolls are fantastically easy to make. They are made with yeast, but there's no kneading, and no waiting around for them to rise twice! Just mix, shape, rest and bake. It couldn't be easier!
View recipe
If I'm having a get together, I love making these mushroom tarts to hand around as an easy starter. They are delicious served either hot or cold, and they couldn't be easier to make. If you've got a roll of puff pastry, a packet of mushrooms and a few standard pantry staples, you can knock these up in minutes.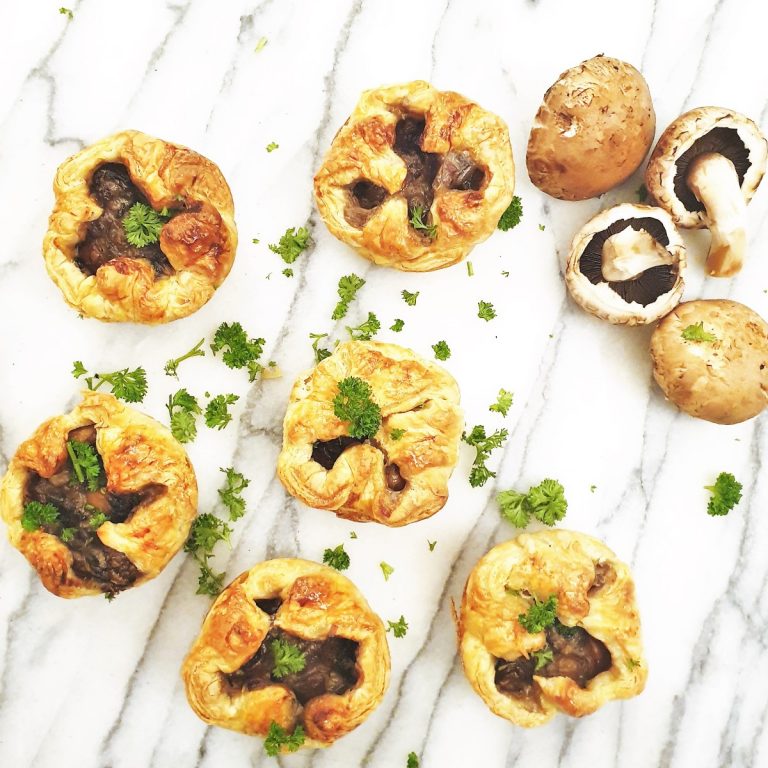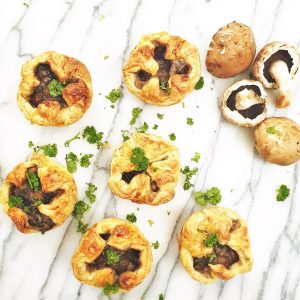 Creamy mushroom tarts with puff pastry
Garlic, mushrooms and red onions with a hint of thyme feature in this recipe for creamy mushroom tarts. These little tarts make a great addition to any buffet table, or why not serve them as a side dish with your next roast.
View recipe
And finally, another simple bake – this crustless ham and cheese quiche doesn't have any pastry so you can whip it up in no time at all.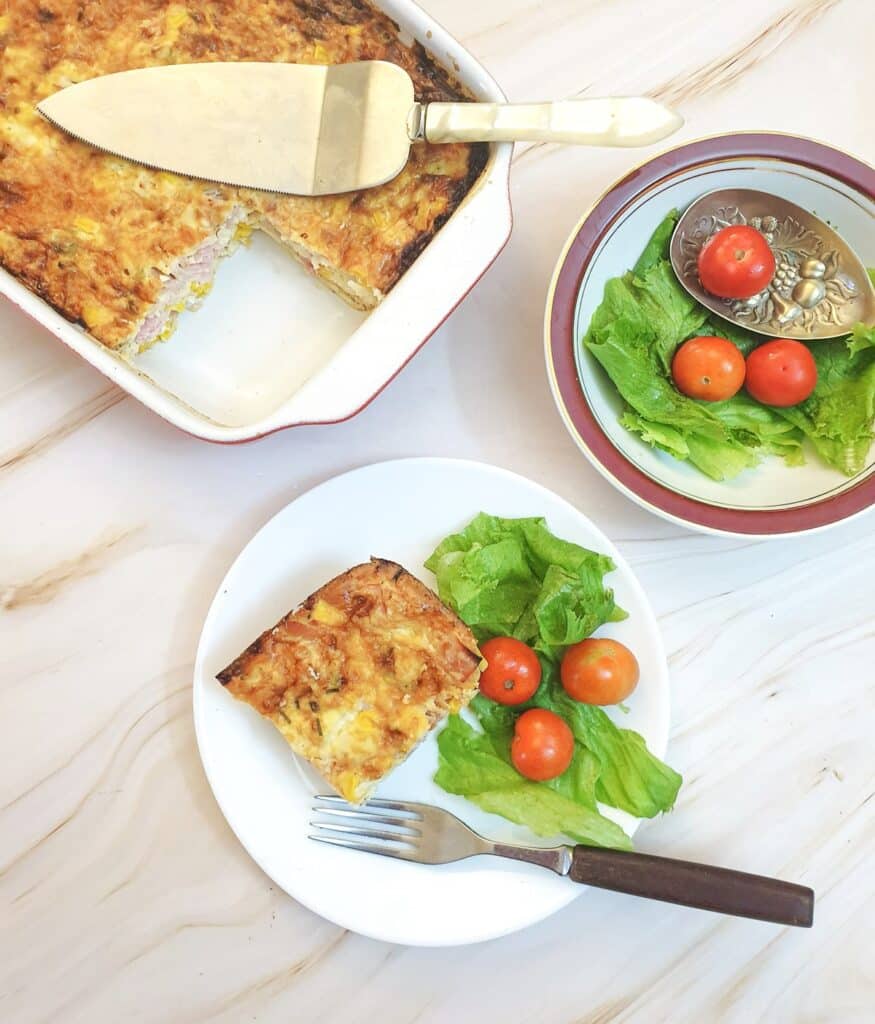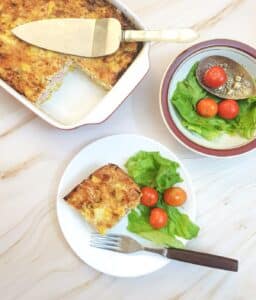 Crustless ham and cheese quiche with sweetcorn
This delicious crustless ham and cheese quiche has to be one of the easiest recipes ever. There's no pastry-making involved, you just layer the ingredients into a baking dish and cover them with a creamy egg custard. What's more, you can use up all your leftovers, and if you are running short of flour, just substitute with breadcrumbs.
View recipe
Easy baking recipes from the CookBlogShare Community
These are some of the easy baking recipes posted last week (week 9) by some of the CookBlogShare contributors.
Last week's host, Choclette, from Tin and Thyme shared these delicious Simnel Brownies which are perfect for Easter baking.
Easter Brownies: Simnel Brownies By Any Other Name | Tin and Thyme
Rich, fudgy & decadent, this recipe for simnel Easter brownies is super simple. If you like marzipan, there's a bonus chunk in every mouthful.
View recipe
Next up is this amazingly well-risen apple and sultana fruit bread courtesy of Cat from Curly's Cooking.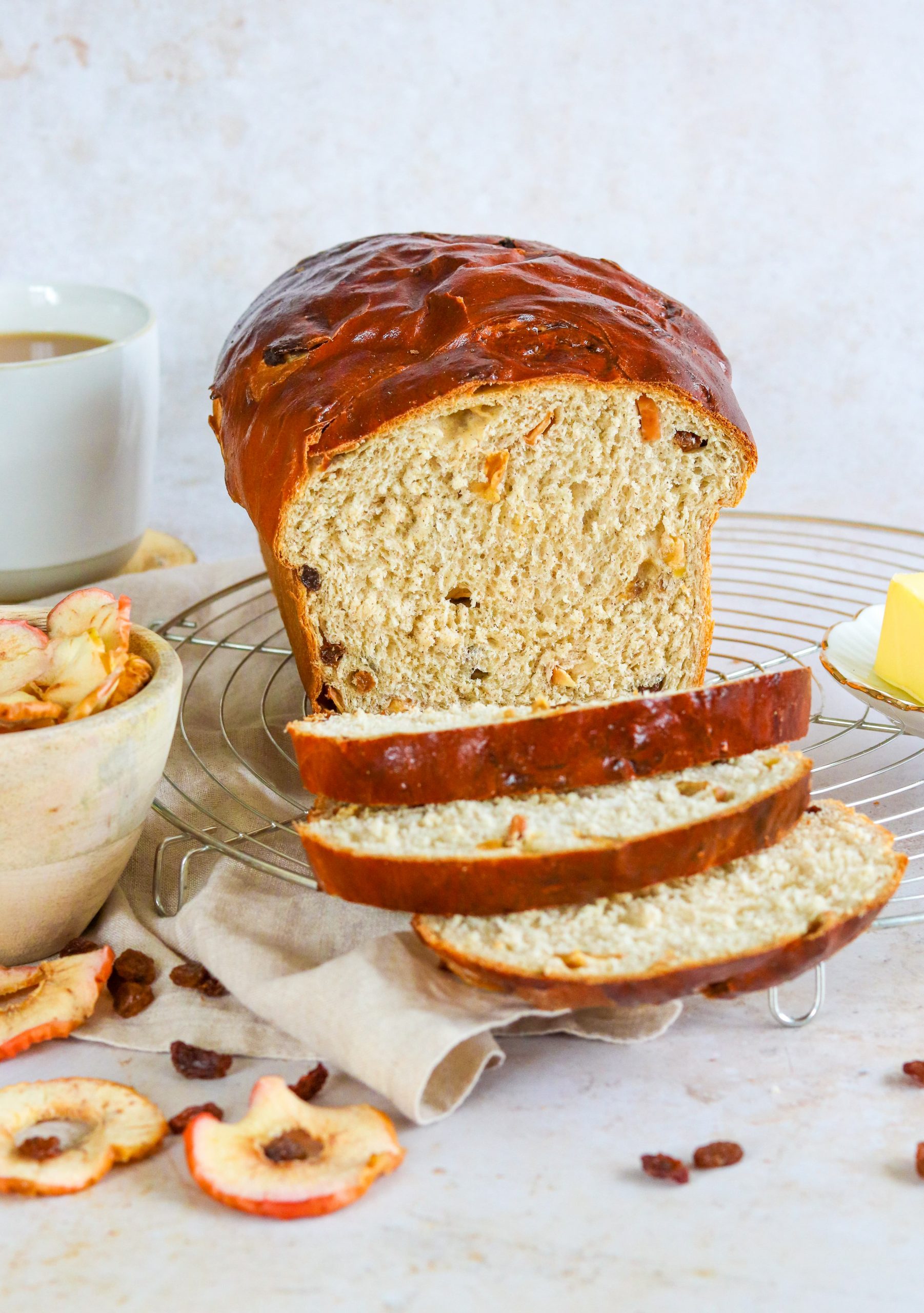 Apple & Sultana Fruit Bread
This Apple & Sultana Fruit Bread is packed full of delicious fruit and spices. Perfect served for breakfast or at any time of day, it is a real treat! Serve toasted and slathered in butter to enjoy it at it's best.
View recipe
Janice from Farmersgirl Kitchen shared this decadent Jamaica ginger cake and pear trifle. It's not strictly a baking recipe because it uses store-bought cake, but it sounds so good I just had to include it. (And Janice has included a link to a homemade Jamaican ginger cake in her recipe in case you prefer to bake your own cake).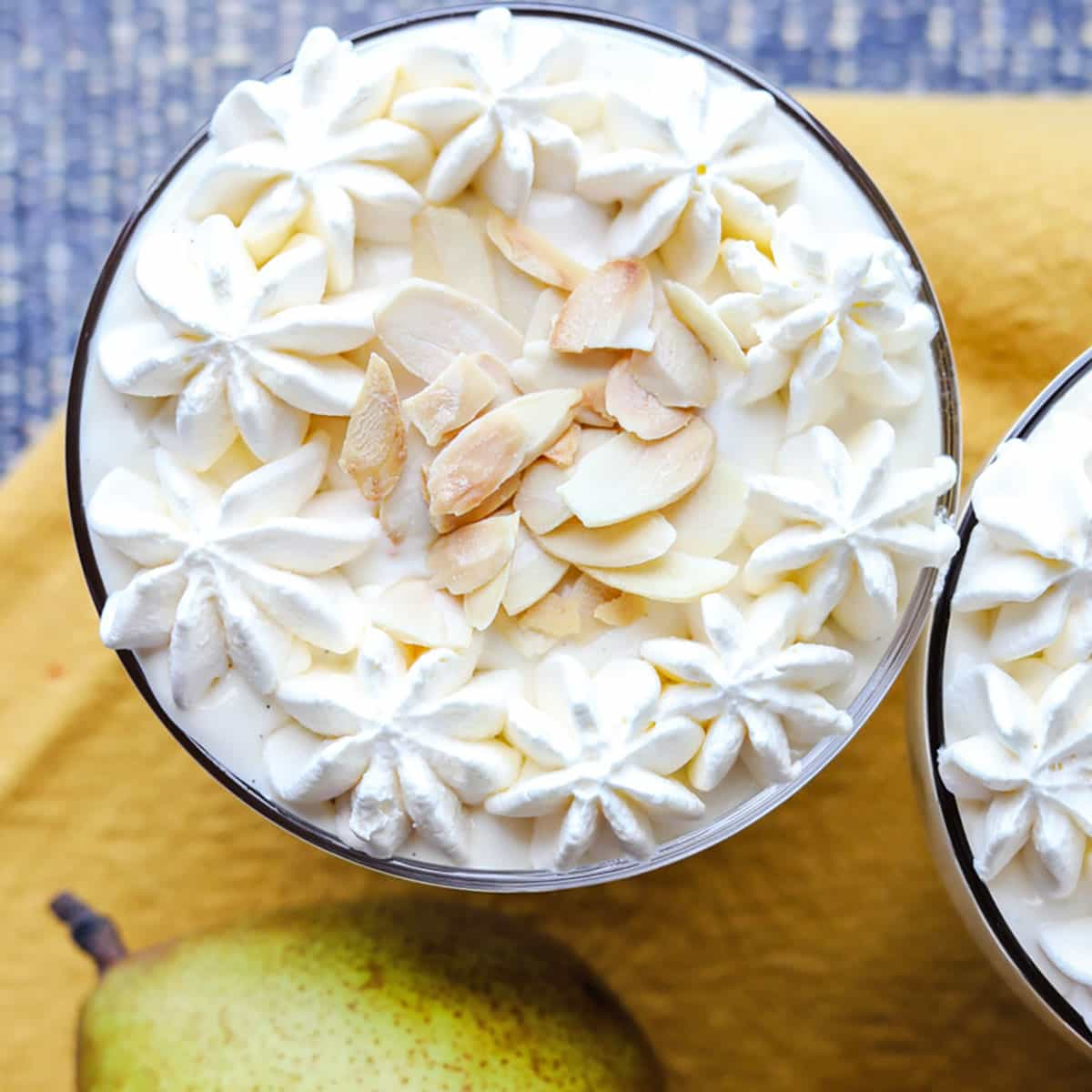 Jamaica Ginger Cake and Pear Trifles
Jamaica Ginger Cake and Pear Trifles are individual desserts made with sweet and sticky ginger cake, layered with fresh pears, custard and cream. They are sure to become a family favourite.
View recipe
Last but by no means least, we have 2 recipes from Kate at Gluten Free Alchemist. The first one is for a gluten free chocolate fudge cake that looks like every chocaholic's dream, and the second is for an extra cheesy Paraguayan cheese bread made with 4 different cheeses.
If anyone in your family has a gluten intolerance, I highly recommend a visit to Kate's web page – she has tons of gluten-free recipes for you to try.
Gluten Free Chocolate Fudge Cake
An easy and delicious gluten free Chocolate Fudge Cake Recipe. Safe for Coeliacs, although no one will ever know it's gluten free. Can also be made dairy free.
View recipe
Chipa – Paraguayan Cheese Bread
Chipa (or Paraguayan Cheese Bread) is a traditional savoury bread made with Cassava flour and cheese. The recipe shared here is for Chipa 4 Quesos which uses 4 cheeses. Naturally Gluten Free, easy to make and super-delicious.
View recipe
How to take part in this week's #CookBlogShare
Bloggers
Scroll down to the linky widget and add your links. Make sure to read the rules so we can all share the love!
I'll be commenting and sharing as many of the links as possible. They'll also be pinned to the #CookBlogShare group Pinterest board.
Use the same hashtag #CookBlogShare on Instagram and social media and you can post your recipes in the CookBlogShare Facebook Page.
Readers
Scroll down to see what recipes have been linked up so far this week. Have a read and let us know what you think. Feel free to help share the love by sharing the recipes far and wide! You can also follow the #CookBlogShare hashtags on Twitter and Instagram to discover new and wonderful recipes.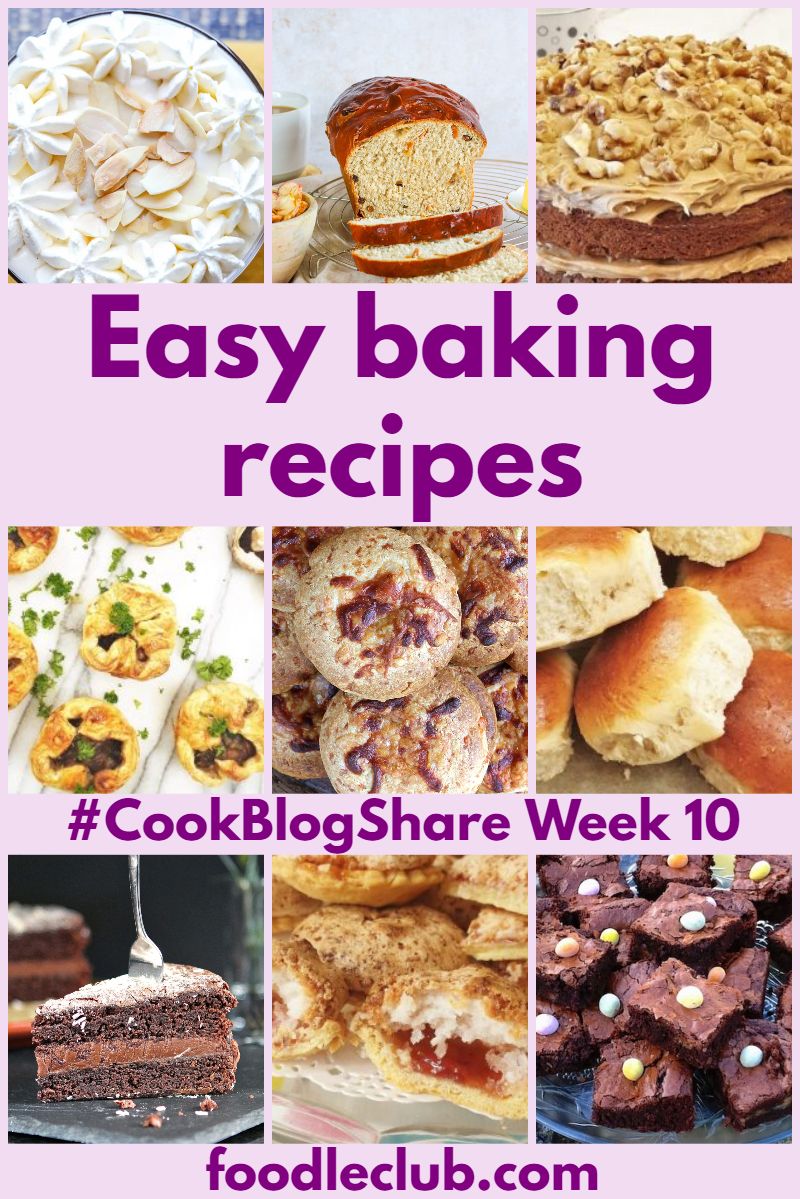 The rules!
You can link up any recipe or foodie posts you have. Both old and new posts are welcome as long as they have not been linked to #CookBlogShare before. There is no set theme but it is always sensible to think about upcoming seasons and holidays.
It is usually beneficial to link up towards the beginning of the week for maximum benefit to you.
You can link up to a maximum of 4 posts per linky.
Required – Add a link from your post(s) back to the host's post. E.g. "I have linked this recipe to #CookBlogShare Week 10 run by Sisley & Chloe which was hosted this week by Veronica at Foodleclub."
Required – For each recipe that you link up, choose at least 2 of the other recipes which have been linked that week, go to the blog post and leave a 5* rating & lovely positive comment. You might want to come back later in the week when more posts have been linked up – but don't forget!
Required – Please also comment on at least one post from that week's host. Their linked posts will be marked "HOST" in the title. Please note that a host might request that comments are not left on the linky post as this isn't always the most beneficial place for a host to feel the love! Comments on this post are turned off.
Bonus – There is no set requirement but there are several other ways that you can help share the love with the other members linking up. These can include:
Pinning the recipe
Sharing or scheduling a share to your Facebook page
Sharing or scheduling a share to your Twitter Feed
Saving the post to other sites like Yummly
Hitting the heart icon in the bottom left corner if the blogger is using Grow.Me or Slicksteam.
Please note that by joining in, you are giving the #CookBlogShare hosts permission to use your pictures in a roundup and on social media if your recipe is selected as one of our favourites!
The next linky will be hosted by Melissa at Melissa Traub.
Hosting
All CookBlogShare participants are asked to host the linky at least once a year. More details about hosting can be found in our Facebook Group.
Other ways to help the community
Follow #CookBlogShare on Instagram and like/comment on linked up posts.
Follow #CookBlogShare on Twitter and like/retweet linked up tweets.
Keep up with the Facebook Group for roundup recipe requests and other shouts for help.
And do all these things yourself too!
Get involved with the Facebook Group. Ask questions, answer questions, share successes and generally be part of the awesome community!
THIS WEEK'S #COOKBLOGSHARE LINKY – WEEK 10
If the above Linky widget displays an error, just click the Visit Link Party button above to leave your recipe!
If you made this recipe and enjoyed it, I'd love it if you could give me a star rating in the comments below. And if you'd like to get in touch, you can email me at [email protected]. I'd love to hear from you. And don't forget to subscribe to my mailing list so you can grab yourself a copy of my FREE COOKBOOK!
If you'd like to continue browsing, just click on this link to all my recipes.