Claydon House in Buckinghamshire is where I caught my first catfish.  What a beauty, weighing 28 pounds and over a metre long.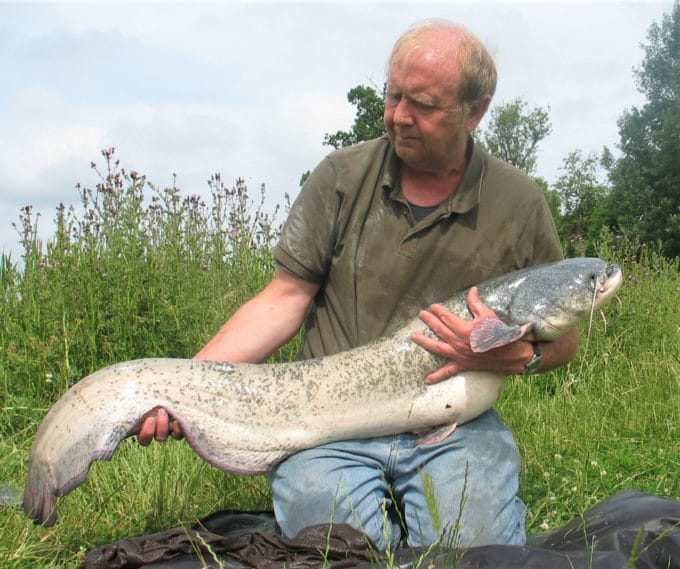 I caught this magnificent catfish at Claydon lake, which is near Claydon House in Buckinghamshire.  I had long wanted to net a catfish and as Claydon lake is renowned for catfish I used to make the long drive from Grantham to Buckingham in the dead of night so as to arrive by dawn.
It's a lovely estate, the home of English catfishing, and well worth the time spent getting there.
History of Claydon House
Claydon House is a National Trust building set in rural Buckinghamshire.  It was built between 1757 and 1771 and is now owned by the National Trust.
Its main claim to fame is Florence Nightingale.  She was a regular visitor to Claydon House, after the then owner, Sir Harry Verney married Florence Nightingale's sister Parthenope, in 1857.
Florence Nightingale, as you probably know, was the founder of British nursing.  She gained the nickname the Lady with the Lamp doing rounds of wounded soldiers at night during the Crimean War.
You can read more about her connection to Claydon on the Florence Nightingale and Claydon link.
It is also rumoured that Sir Edmund Verney, one of the ancestors of Harry Verney, is reputed to haunt the house, although I never saw any ghosts on my fishing excursions.
If you happen to be in the Aylesbury district of Buckinghamshire, then Claydon House is well worth a visit.
In the spirit of traditional Olde England, why not try Toad in the Hole.  I'm sure that must have been served on numerous occasions at Claydon.
Graham xxx