10 of the best Garlic Bread recipes on the web. I've searched the internet for what I consider the best garlic bread recipes and put them all together in the collection, with links to the original recipes. Enjoy.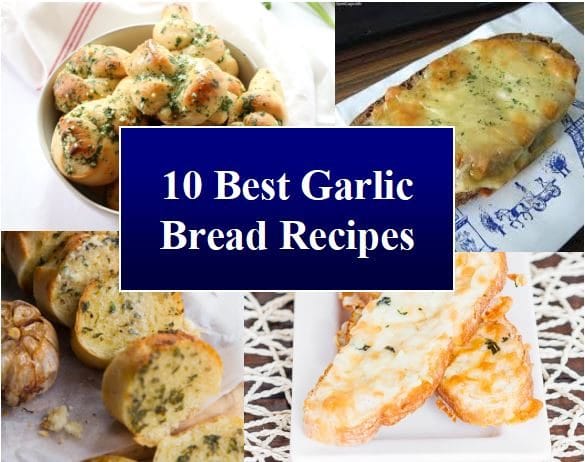 I can't think of anyone who doesn't love a delicious slice of garlic bread, no self-respecting barbeque would be complete without it.  I think there's something to suit every taste and I hope you enjoy these as much as I did.
Here are all the best Garlic Bread recipes
1. Roasted Garlic Bread from Chris at Don't Go Bacon My Heart. The best classic garlic bread ever – the flavour from the roasted garlic really comes through. Get the recipe here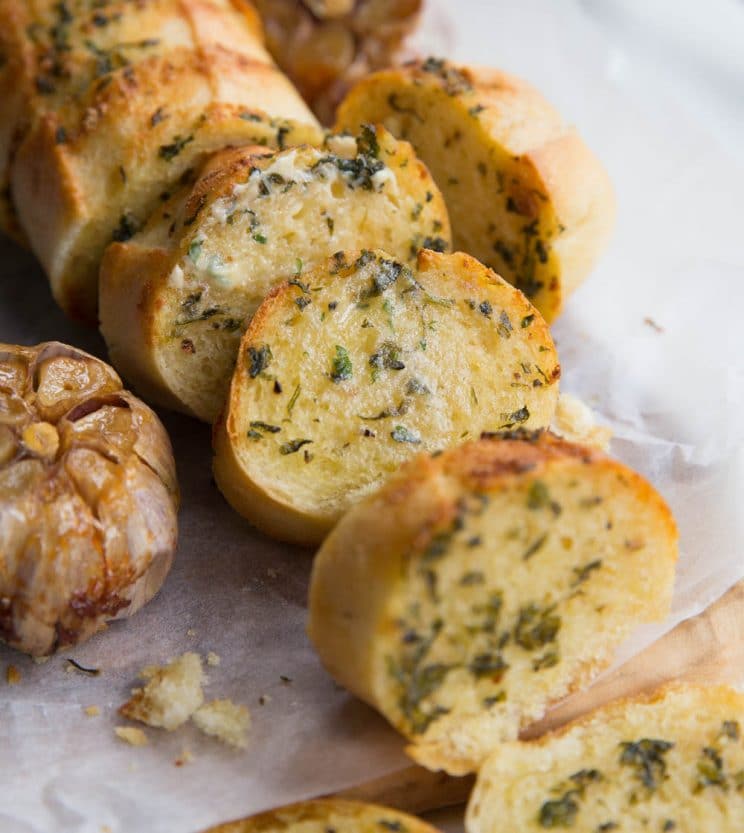 2. Chilli Stuffed Garlic Dough Balls. Another hit from Don't Go Bacon My Heart – I wasn't going to add 2 recipes from one blog, but this deserves to be included. The ultimate party finger food – and the best thing is they are made with leftover chilli so no waste, Get the recipe here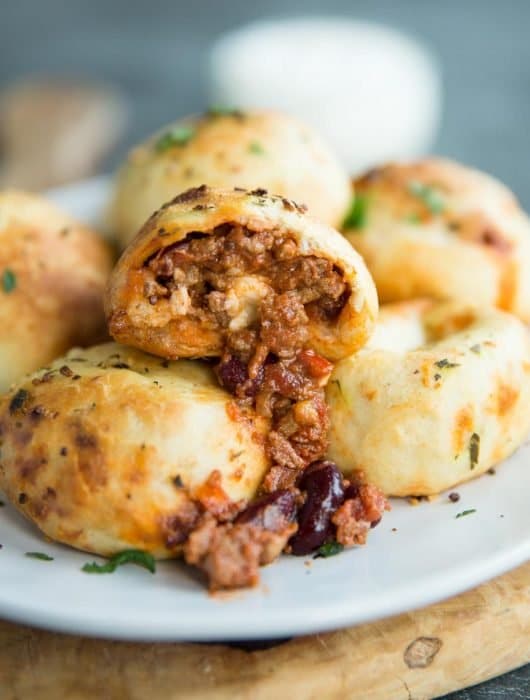 3. These Creamy Garlic and Mushroom Stuffed Breadrolls from Nicky at Kitchen Sanctuary are beyond description! You just have to try them. Get the recipe here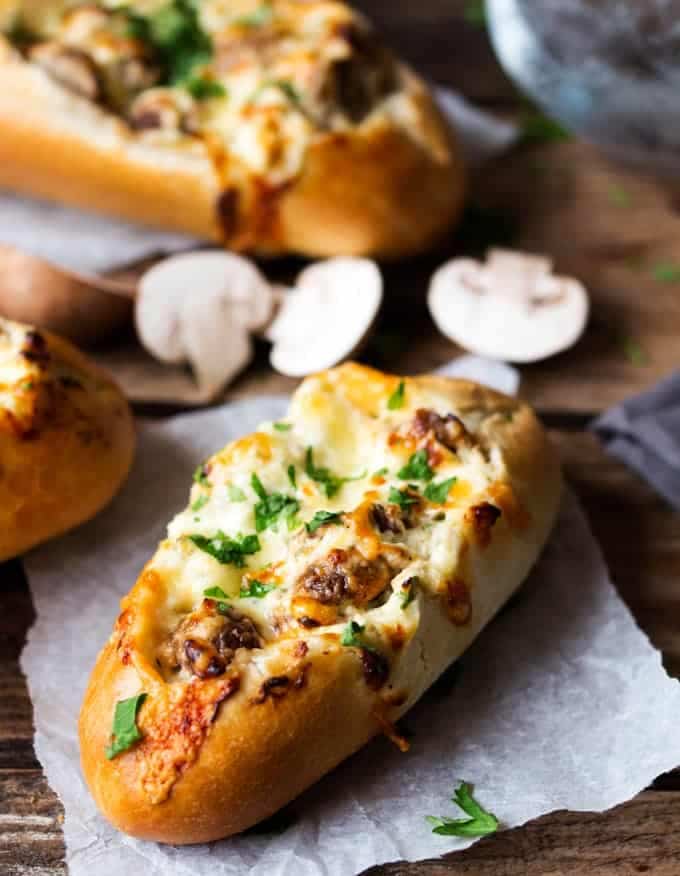 4. Cheesy Garlic Breadsticks. While searching for the best garlic bread recipes I came across this winner from Jenn at Mother Thyme. It uses shop-bought pizza crust which makes it super quick. Try it as Jenn suggests, by dunking it in warm pizza sauce or try dipping the breadsticks in my chilli tomato sauce. Get the breadstick recipe here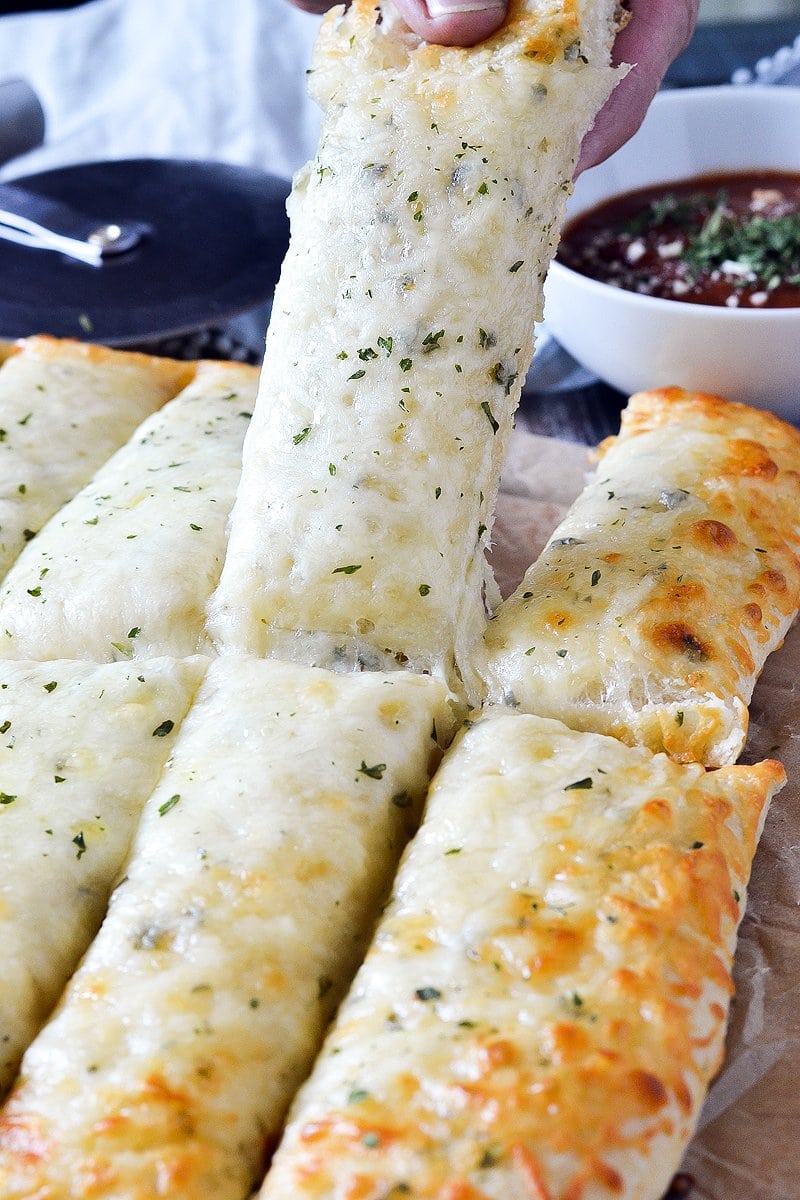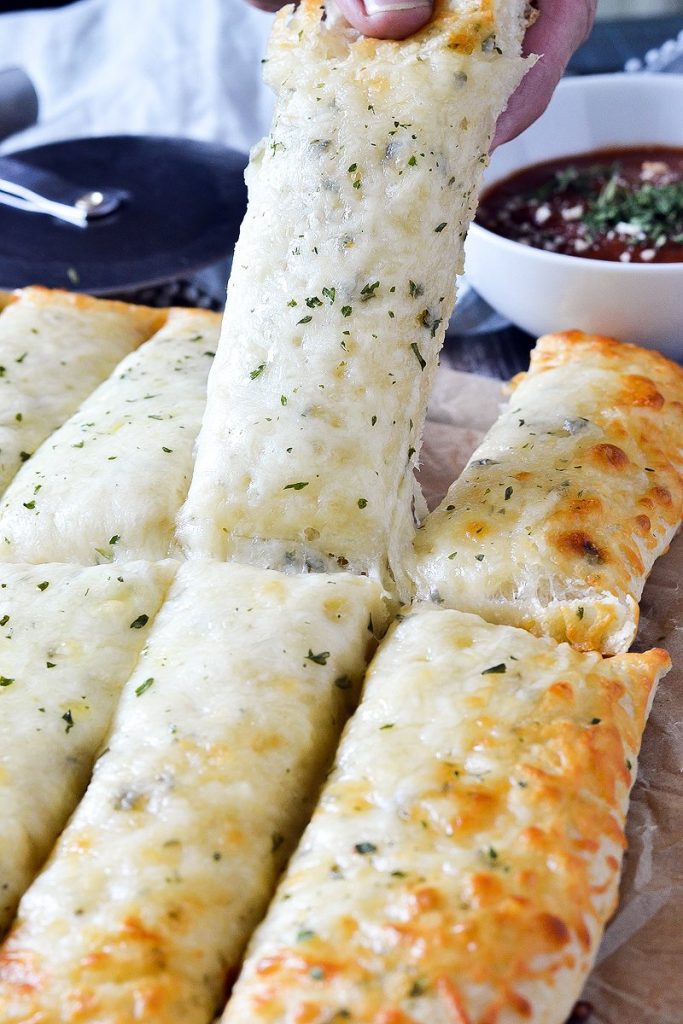 5. If you feel like making your own dough, these Garlic Knots from Victoria at Dash of Savory have the extra wow factor in that they are brushed with garlic butter both before and after cooking – get the recipe here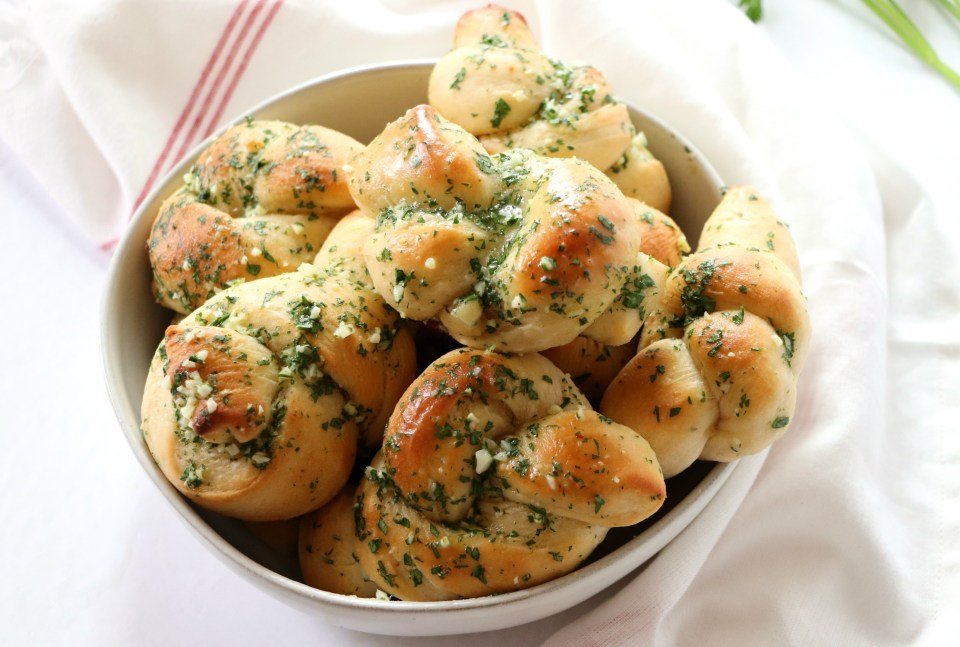 6. For me, there is nothing better than garlic bread topped with tomato – in my book, garlic and tomato is a match made in heaven so when I found this recipe for Caprese Garlic Bread by Maria and Josh of Two Peas and their Pod, I was over the moon. Get the recipe here.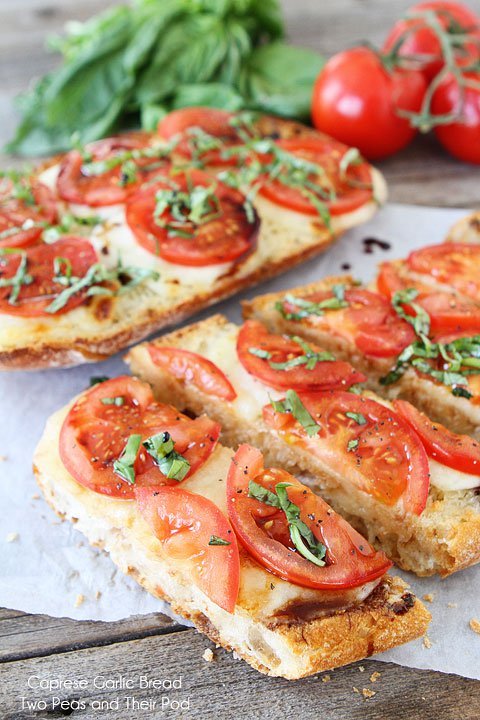 7. I've included this recipe because it is so super simple. You can even put it together and keep the uncooked pinwheels in the freezer until you are ready to bake them. It's made by Sheela at The Kitchn and you can get the recipe here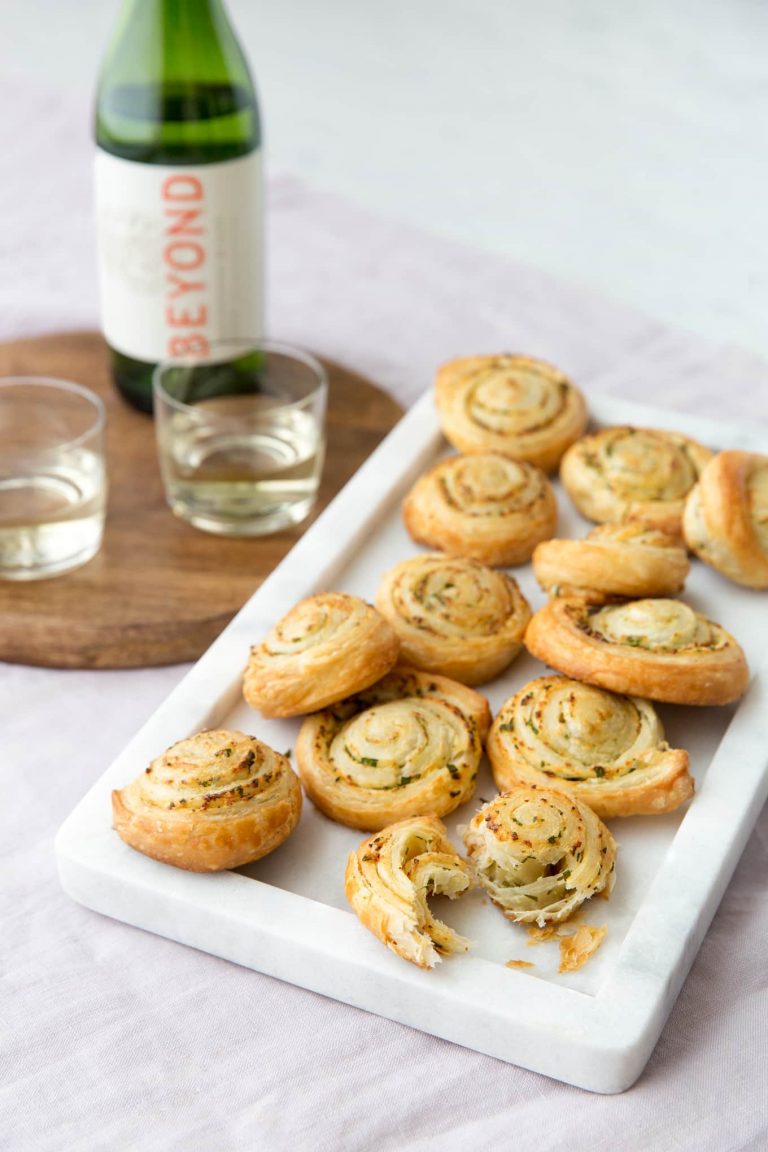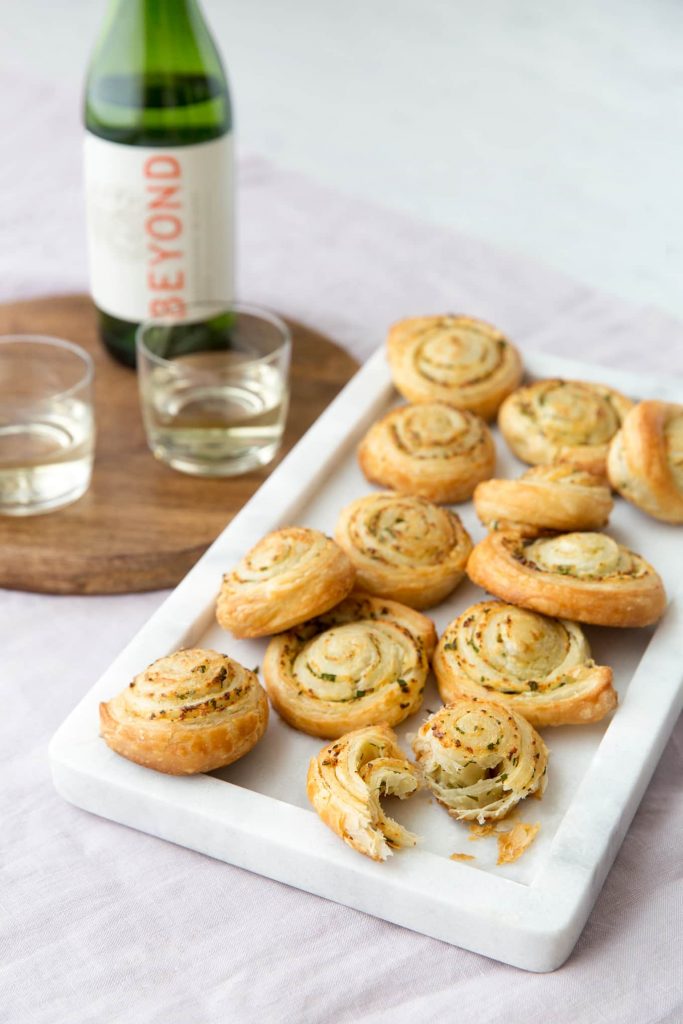 8. For the most garlicy of garlic breads, this Epic Stuffed Garlic Bread by Shelly of Cookies and Cups takes some beating. Get the recipe here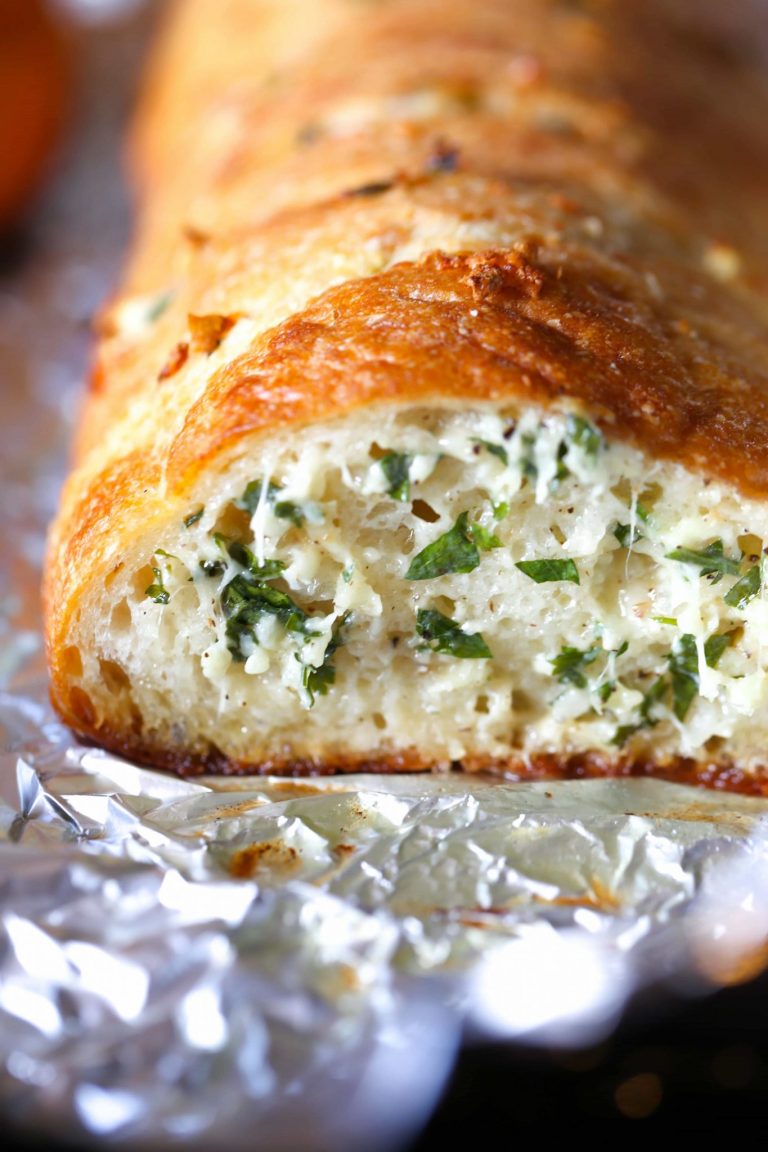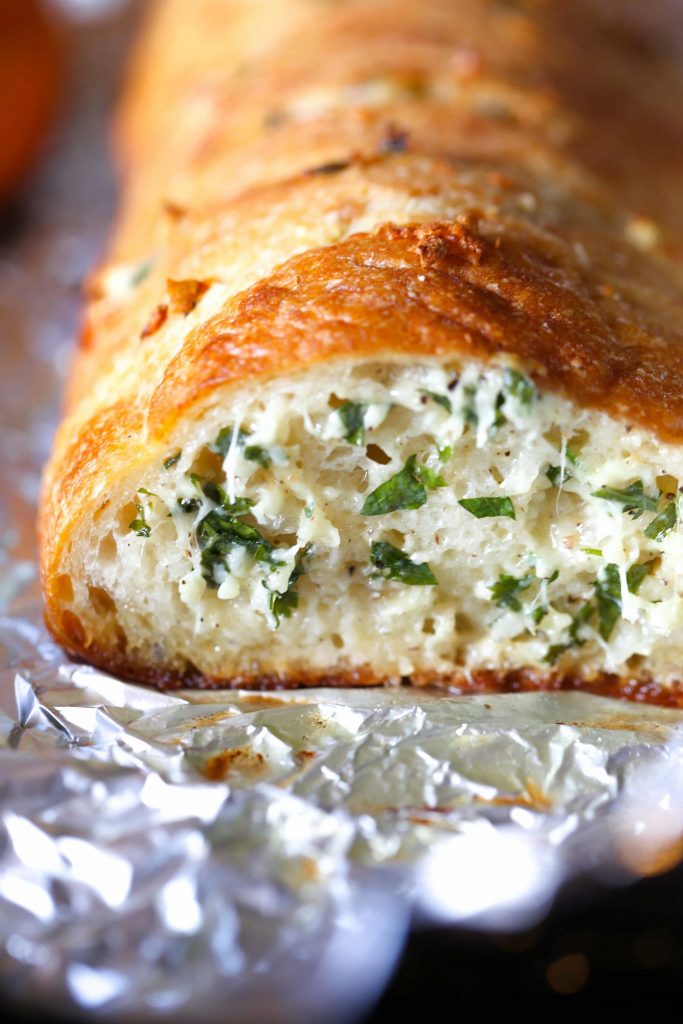 9. A classic Garlic Cheese Bread from Jo at Jo Cooks – purely because I love her recipes and this is no exception. Get the recipe here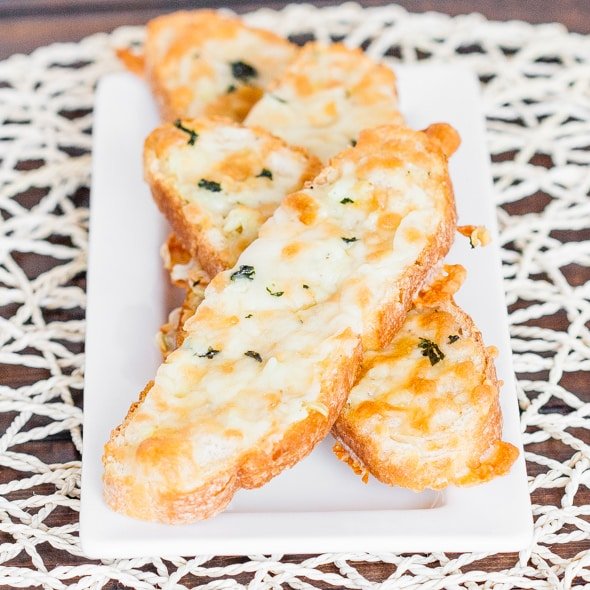 10.  And last, but definitely not least, no recipe collection would be complete without a recipe from Nagi at RecipeTinEats.  This Cheese and Garlic Crack Bread (Pull Apart Bread) is a winner.  Get the recipe here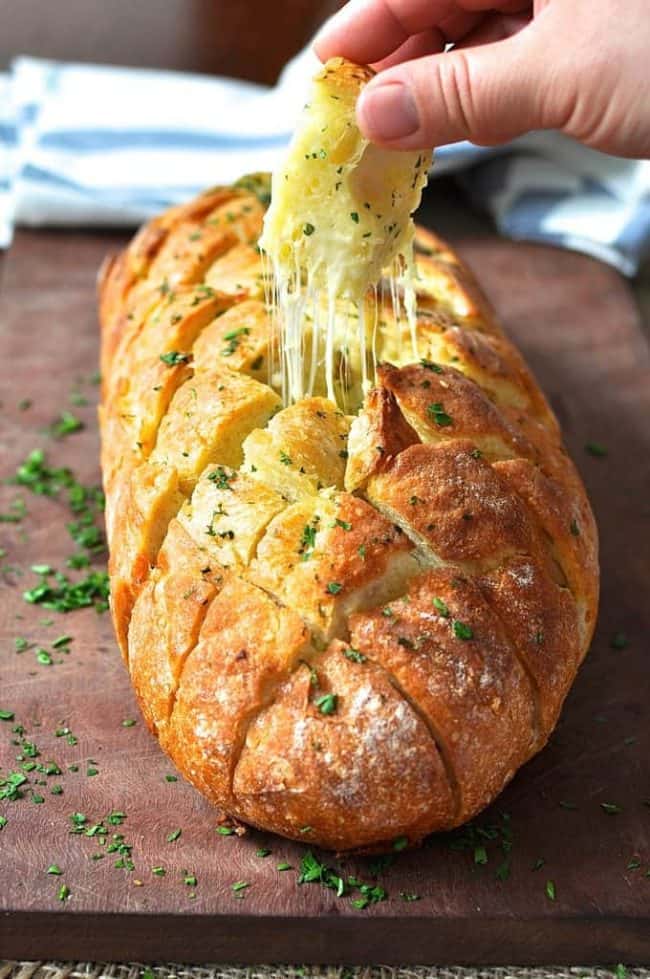 So there you have it, my top 10 favourite garlic breads of all time.  Enjoy!
Related Links
I've put together my own version of chilli stuffed garlic doughballs (number 2 above). I made with 2-ingredient dough and filled it with curried mince. Get the recipe for curried dough balls here.